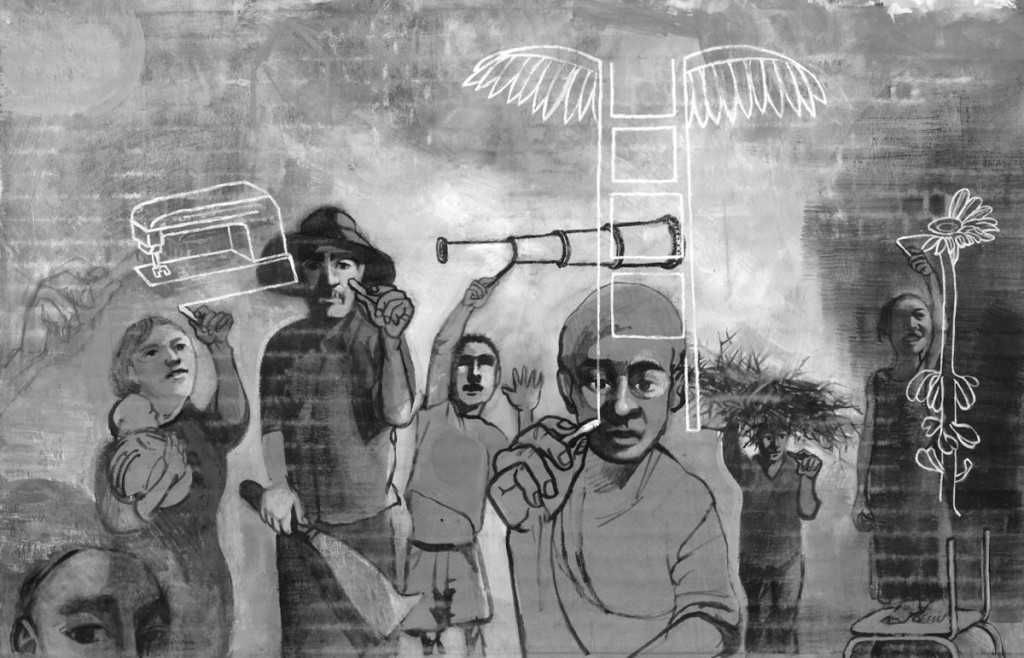 + As an institution, Fuller Seminary fully and unequivocally supports continued protection for the members of our society who are DACA recipients. Immigration legislation is a more complicated and long-term issue to solve, but for these young "Dreamers" we pledge our unwavering support. This article from President Mark Labberton shares more about our stance.
The following essay was written by Norma Ramirez, Jennifer Hernandez, Jean Carlos Arce Cabrera, and Lisseth Rojas-Flores. Dr. Rojas-Flores (pictured at right), associate professor of marriage and family therapy, researches trauma and the psychological impact of detention and deportation on the American citizen children of undocumented parents. Norma (pictured at right), a current PhD student in Fuller's School of Psychology, and Jennifer, Fuller staff member, are DACA recipients.
Introduction
In Christ. A fundamental belief of those who adhere to the Christian faith is that our identity and security are found in the incarnate Word—in Christ Jesus. Most of us wrestle with this truth our whole lives as we are confronted by different idols that sell us empty promises. Now, on top of that personal existential struggle, imagine having to justify your humanity every single day. That is the reality of those of us who are living in liminal spaces due to a precarious legal status.
While our Bible tells us that in Christ Jesus we are children of God (Gal 3:26) and our future is secure, our present well-being is continuously under threat, resting on the validity of a single piece of paper. Our pain is exacerbated when the unity and comfort that are to be found among those who are in Christ—the Christian community—are denied to us by our brothers and sisters because we lack the appropriate paperwork. Apparently, there is no longer Jew or Greek, slave or free, male or female in Christ Jesus (Gal 3:28) unless you have proper documentation. Fighting every day for the right to belong, to be accepted by the people you love and the country you call home, takes its toll. Yet the church can find hope in Christ's words and actions, which model the ways we are to resist and oppose the powers that seek to destroy God's precious creation—and Christ's resurrection gives us hope that one day justice and life will triumph over death.
What Is DACA?  Since June 2012, when the Department of Homeland Security announced the implementation of a program called Deferred Action for Childhood Arrivals (DACA),1 many young, undocumented immigrants who came to the US as children received temporary relief from deportation and temporary work permits. To be eligible for DACA, applicants must meet stringent  requirements, such as completing a high school degree, undergoing a biometric and medical exam, and demonstrating "good moral character" by avoiding felony convictions. Because of this temporary relief, thousands of young immigrants have been able to drive, work, and pursue higher education. But deferred action does not provide permanent legal status—and the protection from deportation it affords can be easily revoked, as demonstrated by the Trump administration's decision to rescind DACA as of March 2018. Since the announcement to terminate DACA was made, over 17,000 young immigrants have lost their protected status, and many more are joining their ranks—with the precarious legal status of being undocumented—every day.2  In times such as these, it behooves us as people of faith to understand the multidimensional effects of DACA on the health of over 800,000 young members of our communities and to act in accordance with our biblical mandates.
. . . . . . . . . . . .
DACA and the Health of Young Adults
A growing body of research underscores some of the health challenges DACA recipients face. To guide our understanding of pathways in which DACA may influence the health of undocumented youth, we turn to the social determinants of health framework. Social determinants of health are defined as the "structural determinants and conditions in which people are born, grow, live, work, and age."3 This public health framework demonstrates that precarious legal status, that is, growing up and living under the burden of uncertainty and illegality, impacts all aspects of one's health. According to this framework, DACA potentially improves health and healing for its beneficiaries through four potential social determinants: economic stability, educational opportunities, social and community contexts, and access to health care. These determinants may promote or undermine the health and overall well-being of DACA young adults.
Physical Health: There is overwhelming evidence that DACA makes a positive difference in the overall physical health of "DACAmented" youth. DACA's positive effects even extend across generations by increasing the health of both DACA-eligible mothers and their citizen children.4 Nonetheless, in hostile sociopolitical contexts, it is not surprising that even with DACA, recipients are twice as likely to delay medical care than are citizens, as DACA recipients are not covered by the Affordable Care Act. With the advent of the discontinuation of DACA, reports indicate that immigrant adults are being emotionally taxed by the threat of deportation, demonstrating higher levels of anxiety and psychological stress that are linked to cardiovascular risk factors and other health problems.
Mental Health: Physical health and mental health go hand in hand. Studies with DACA recipients have demonstrated improved mental health compared with non-recipients.5 In contrast, high levels of stress, nervousness, anxiety, overwhelming sadness, and shame are reported to be twice as high in DACA non-recipients than in DACA recipients.6 Among immigrants with an uncertain legal status, DACA non-recipients were four times more likely to be worried about being arrested or deported than their DACA peers. Notably, regardless of DACA status, the majority of respondents reported being worried about family members being arrested or deported.7 The majority of DACA recipients live within mixed-status families, where family members may have different immigration statuses ranging from citizen to undocumented. Those with precarious legal status are typically the parents and older family members who were too old to be qualify for DACA. Many DACAmented youth report feeling guilty that they hold a privileged legal status in relation to other family members and worry daily about the well-being of their loved ones, like Norma:
I am often reminded of the privilege I have in comparison to those who were not able to apply to DACA because an arbitrary date bars them protection from deportation. Many of my friends were not DACA-eligible because they were just slightly older than the cutoff age. I have a friend who has been a selfless advocate for immigration reform, yet her family has been separated due to immigration enforcement. Stories like these make me wonder if I am at the right place. When my peers go out to protest and I don't join them because I have academic deadlines to meet, I feel like I am not doing enough. If my family and friends are not seen as "worthy" of legal status, I will never be able to experience the fullness of being a human being. How can we be okay if our parents are detained or deported?
Given these lived experiences, it should not come as a surprise that the psychological and emotional distress experienced by DACA holders exponentially increases with the uncertainty and anxiety created by the delay in Congress to pass legislation. The recent announcement of DACA termination clearly has adverse and chilling effects on their mental health, overall health, and spiritual well-being.
Academic Attainment and Educational Opportunities: Education is one of the best predictors of health, future economic vitality, and civic engagement. Growing up in the shadows often requires that one hide one's academic aspirations and dampens the possibility of pursuing them. The number of apparently insurmountable barriers often renders many undocumented students hopeless about seeking support from teachers, counselors, and peers. Before DACA was introduced, there was very little financial support available for undocumented students. With the passing of the California Dream Act in 2011, several states, such as Colorado and Florida, have followed suit and provided in-state tuition and some financial assistance for DACA recipients. The positive impact of DACA on leveling the educational field for undocumented students has been recorded extensively. With protected status from deportation, DREAMers8 are finding it easier to attend school, pay tuition, and complete academic degrees at a higher rate than before. Yet many challenges remain and a tension is felt. Since there are still financial challenges due to inadequate financial support for DACA recipients to access and finish an undergraduate degree, they are taking longer to complete their degrees compared to their citizen peers. Consequently, the ability to pursue and complete an advanced degree, such as a master's or a doctorate, decreases significantly for DACA recipients.
Economic Stability: Economic instability is one of the hallmarks of having a precarious legal status in the United States. Not being able to work sets in motion a host of short- and long-term challenges, including potential abuse by employers, housing and food insecurity, and lack of access to healthcare. Most DACA-eligible young adults are high-skill workers—in hospitality, retail, education, health and social services, and professional services—who were brought to the United States because their parents dreamed of a better future before they ever did. According to a study by the Migration Policy Institute published in November 2017, 55 percent of DACA recipients are gainfully employed, amounting to 382,000 workers. DACA-eligible youth are much less likely than non-DACA-eligible youth to work in construction jobs and are more likely to work in office support jobs, demonstrating that DACA can be a means to occupational mobility.9
Spiritual Health: Many DACA recipients who are Christians struggle with issues of faith and trust within their faith communities. Jennifer shares her experience:
As a DACA recipient, I am living somewhere between fear and courage; this tension is unsustainable for long periods of time. Some days my faith alone seems insufficient to sustain the pain produced by the political back-and-forth that directly impacts my future in this country. Moreover, it is painful to know that our houses of worship are filled with Christians who supported the current administration despite its harmful immigration rhetoric on the campaign trail. Many of us who are DACAmented Christians are conflicted. Some refrain from sharing their status with their church communities because their spiritual brothers and sisters, people they respect and love, have implicitly supported policies that have a detrimental impact on their lives.
For many DACAmented Christians, there is a deep fear of retaliation and rejection. Furthermore, the dichotomy of biblical interpretations makes it hard for DACA recipients to trust their faith communities, which leads to isolation and often a faith crisis. Many ask themselves: Are we reading the same Good News? Are we worshiping the same Jesus of Nazareth who came "to preach good news to the poor, to proclaim release to the prisoners and recovery of sight to the blind, to liberate the oppressed, and to proclaim the year of the Lord's favor" (Luke 4:18–19)? We deeply grieve the Christian communities that support the current administration and its antagonizing political narratives against our immigrant communities. Now more than ever, the body of Christ must come together and enact justice for their immigrant sisters and brothers.
"Now more than ever, the body of Christ must come together and enact justice for their immigrant sisters and brothers."
At the same time, we can find encouragement in the many evangelical communities that stand in solidarity with DACA recipients and advocate for a path to citizenship—such as CCDA (Christian Community Development Association), La Red de Pastores del Sur de California, Matthew 25, LA Voice, World Relief, and countless local churches that partner with these organizations. They advocate not only with their prayers but also with their actions for DACA recipients, DREAMers, and our families.
Significant social problems should be evaluated and tackled at multiple levels. The church cannot shy away from big social issues; it must be part of the solution. As we are all made in the image of God to grow, thrive, and heal in community, we are reminded of the healing and protective roles of the family and the community—most notably, our communities of faith. The broader community suffers negative consequences with the discontinuation of DACA. Beyond physical and psychological health, the community at large and future generations of children are also impacted. To put it simply, imagine your daughters, sons, cousins, and neighbors disappearing from one day to the next: that is the impact that the discontinuation of DACA will have on our community.
. . . . . . . . . . . .
DACA, the Church, and Holistic Healing
The body of Christ must play a central role in working for the holistic healing of DACA recipients and the undocumented, as Jennifer describes:
Some days, I feel the weight of being an "other" in the land that has been home for the last 19 years. Other days I feel empowered to own my story and share it with others, inviting them to stand in solidarity with me and the immigrant community. I want to have hope in the church and its members' commitment to the Good News, which encompasses doing justice in ways that bring about holistic healing.
Our holy scriptures, as exemplified in Luke and Acts, teach us that the Spirit-filled, Spirit-led church is to continue Christ's boundary-crossing ministry (Luke 4). In Christ, we are to build and participate in communities that are both physically and non-physically healing. A first step toward healing the wounds of those our society has "otherized" is, in the words of Father Greg Boyle, to leave behind the illusion that we are separate: "there is no us and them, just us."10 Like the paralytic and his friends in Luke 5, we must be willing to bypass the crowds that seek to exclude and hoard Jesus' healing power. We must be bold enough to work toward removing the obstacles—the "roofs"—that impede us from sitting at Christ's feet. Healing those whom the religious and society exclude from communal participation has real implications. In Acts 4, Peter and John learned quickly that the consequence of carrying out Jesus' healing and liberating ministry can be incarceration.
To assuage the myriad of devastating consequences that rescinding DACA would have on our DACAmented and undocumented sisters and brothers, their families, and all of our communities, the body of Christ must be willing to take bold action. We call on faith communities to do the following:
Pray for the Spirit to transform hardened hearts. We need our religious and political leaders to understand the ways in which our immigration laws are negatively impacting the health of thousands of people.
Share our resources in ways that support and protect those in liminal spaces due to the uncertainty of DACA. Supporting and sustaining the mental and physical health of the DACAmented and undocumented requires that we make monetary and non-monetary commitments to them. In Acts 2 and 4 we see how it is in the sharing of life—material and non-material—that we foster the sort of spiritual unity that is able to resist the forces that seek to prey on the weak.
Take action. We must reach out to our political leaders, imploring them to make programs and laws that will ensure the safety and well-being of our DACAmented and undocumented sisters and brothers. Find more resources below.
May the church today be as bold and courageous as the church in Acts who, by the power of the Spirit, resisted the authorities and assumed the consequences of doing God's will on earth as it is in heaven. And may we—in Christ—find the unity that overcomes the powers that are working to divide the body of Christ. May God give justice quickly to the many DACAmented and undocumented individuals and their supporters who seek immigration reform at the steps of Congress. And may God find faithfulness in the church, a faithfulness that doesn't waver but persists in seeking justice for our immigrant sisters and brothers.
---
Footnotes
1. For details about the DACA program, see the 2012 memorandum issued by the Department of Homeland Security.
2. There are many elements that affect who can file for a DACA renewal and for how long this opportunity will last. Several individuals and groups have sued the current administration for rescinding DACA. In the California lawsuit, the judge ruled that DACA could not be fully terminated until a final ruling was made. In January 2018, USCIS began accepting and processing DACA renewals.
3. Michael Marmot et al., "Closing the Gap in a Generation: Health Equity through Action on the Social Determinants of Health," The Lancet 372, no. 9650 (Nov. 8, 2008): 1661–69.
4. J. Hainmueller et al., "Protecting Unauthorized Immigrant Mothers Improves their Children's Mental Health," Science 357 (August 2017): 1041–44.C. Patler and J. Cabrera, "From Undocumented to DACAmented: Impacts of the Deferred Action for Childhood Arrivals (DACA) Program," UCLA Institute for Research on Labor and Employment.
5. Ibid., 5.
6. Ibid., 5.
7. Ibid., 5.
8. Often the terms "DREAMer" and "DACA recipient" are conflated as they are commonly used to describe DACA beneficiaries. The name DREAMer comes from the acronym of the DREAM Act (Development, Relief, and Education for Alien Minors Act) from the 2001 bill introduced in the Senate, but several iterations of this bill failed to pass over the years. Therefore, a DREAMer is an individual who would have benefited from this law, and now the term is often used to refer to DACA holders who are pursuing higher education. DACA, on the other hand, applies to the individuals who benefited from President Obama's 2012 announcement.
9. J. Zong et al., "A Profile of Current DACA Recipients by Education, Industry, and Occupation," Migration Policy Institute (November 2017).
10. G. Boyle, "How to Bridge the Gap Between 'Us' and 'Them,'" Los Angeles Times (November 28, 2017).

Take Action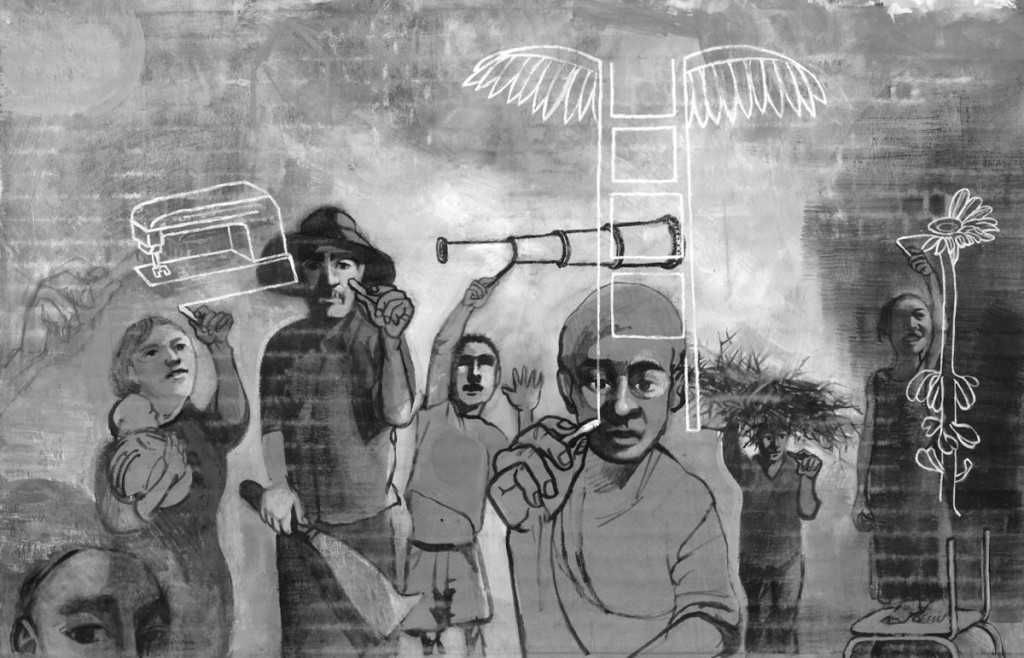 DACA y la juventud inmigrante: ¿qué estamos llamados a hacer?
+ El siguiente ensayo fue escrito por Norma Ramírez, Jennifer Hernández, Jean Carlos Arce Cabrera y Lisseth Rojas-flores. La Doctora Rojas-Flores (ubicada a la izquierda en la foto), profesora asociada de terapia conyugal y de la familia, investiga trauma y el impacto psicológico de la detención y de la deportación en los niños y niñas con ciudadanía americana que cuentan con papá y/o mamá indocumentados. Norma (ubicada a la derecha en la foto), estudiante actual de doctorado en el programa de psicología de Fuller, y Jennifer, miembro del personal de Fuller, son beneficiarios de DACA.
En Cristo. Una creencia fundamental de quienes se adhieren a la fe cristiana es que nuestra identidad y seguridad se encuentran en la Palabra encarnada, quien es Cristo Jesús. La mayoría de nosotros luchamos con esta verdad toda nuestra vida toda vez que nos enfrentamos a diferentes ídolos que nos venden promesas vacías. Ahora, además de esa lucha existencial personal, imagine tener que justificar su humanidad todos los días. Esa es la realidad de aquellos de nosotros que vivimos en un espacio liminal debido a un estatus legal precario.
Mientras nuestra Biblia nos dice que en Cristo Jesús somos hijos de Dios (Gal 3:26) y que nuestro futuro es seguro, nuestro bienestar actual se encuentra continuamente bajo amenaza, apoyado en la validez de una sola hoja de papel. Nuestro dolor se exacerba cuando la unidad y el consuelo que debe de existir entre los que están en Cristo — la comunidad cristiana — nos son negados por nuestros hermanos y hermanas porque carecemos del papeleo apropiado. Aparentemente, ya no hay judío o griego, esclavo o libre, varón o hembra en Cristo Jesús (Gal 3:28) a no ser que usted tenga la documentación apropiada. Luchar todos los días por el derecho a pertenecer, ser aceptada por las personas que amas y el país al que llamas hogar, tiene un costo. Sin embargo, la iglesia puede encontrar esperanza en las palabras y acciones de Cristo, que modelan las maneras en que debemos resistir y oponernos a los poderes que buscan destruir la preciada creación de Dios — y la resurrección de Cristo nos da la esperanza de que un día la justicia y la vida triunfarán sobre la muerte.
¿Qué es DACA? Desde junio de 2012, cuando el Departamento de seguridad nacional anunció la implementación de un programa llamado Acción diferida para quienes llegaron en su niñez (DACA).1 Muchos jóvenes inmigrantes indocumentados que vinieron a los Estados Unidos cuando eran niños y niñas recibieron un alivio temporal en cuanto a deportación y permisos de trabajo temporal. Para calificar para DACA, los solicitantes deben cumplir requisitos estrictos, tales como completar la secundaria, someterse a un examen biométrico y médico, y demostrar "buen carácter moral" evitando condenas por delitos graves. Debido a este permiso temporal, miles de jóvenes inmigrantes han sido capaces de conducir, trabajar y acceder una educación superior. Pero la acción diferida no proporciona un estatus legal permanente — y la protección contra la deportación que ofrece puede ser fácilmente revocada, como lo demuestra la decisión de la administración Trump de rescindir DACA a partir de marzo de 2018. Desde que se hizo el anuncio de terminar con DACA, más de 17.000 jóvenes inmigrantes han perdido su estatus de protección, y muchos más se están uniendo a esas filas — con el estatus legal precario de ser indocumentados — todos los días.2 En tiempos como estos, nos corresponde como personas de fe entender los efectos multidimensionales de DACA sobre la salud de más de 800.000 jóvenes miembros de nuestras comunidades y actuar de acuerdo con nuestros mandatos bíblicos.
. . . . . . . . . . . .
DACA y la salud de los adultos jóvenes
Un creciente grupo de investigación subraya algunos de los desafíos de salud que enfrentan los beneficiarios de DACA. Para guiar nuestra comprensión de las vías en las que DACA puede influir en la salud de los jóvenes indocumentados, recurriremos a los parámetros sociales en el marco de la salud. Los parámetros sociales de salud se definen como los "parámetros estructurales y las condiciones en las que las personas nacen, crecen, viven, trabajan y envejecen."3 El marco de la salud pública demuestra que el estatus legal precario, es decir, crecer y vivir bajo la carga de la incertidumbre y la ilegalidad, impacta todos los aspectos de la salud de aquellas personas. De acuerdo con este marco, DACA potencialmente mejora la salud y la curación para sus beneficiarios a través de cuatro parámetros sociales posibles: estabilidad económica, oportunidades educativas, contextos sociales y comunitarios, y el acceso a la atención de salud. Estos parámetros pueden promover o socavar la salud y el bienestar general de adultos jóvenes beneficiarios de DACA.
Salud física: Hay evidencia abrumadora de que DACA hace una diferencia positiva en la salud física general de la juventud "DACAmentada". Los efectos positivos de DACA se extienden incluso a través de las generaciones, mejorando la salud de las madres que califican para DACA y sus hijos ciudadanos.4 Sin embargo, en contextos sociopolítico hostiles, no es sorprendente que incluso con DACA, los beneficiarios y beneficiarias tienen el doble de probabilidades de experimentar retrasos en cuanto a atención médica cuando se les compara con ciudadanos y ciudadanos, debido a que los destinatarios de DACA no están cubiertos por la ley de atención asequible. Con la interrupción de DACA, los informes indican que los adultos inmigrantes se ven afectados emocionalmente por la amenaza de la deportación, mostrando niveles altos de ansiedad y estrés psicológico, los cuales están relacionados con los factores de riesgo cardiovascular y otros problemas de salud.
Salud mental: La salud física y la salud mental van de la mano. Los estudios con los beneficiarios de DACA han mostrado una mejor salud mental en comparación con los no beneficiarios. 5 En contraste, los altos niveles de tensión, nerviosismo, ansiedad, tristeza abrumadora, y la vergüenza se reportan al doble de alto en los que no son beneficiarios de DACA si les compara con lo que si lo son. 6 Entre los inmigrantes con un estatus legal incierto, aquellos que no son beneficiarios de DACA, tenían cuatro veces más probabilidades de estar preocupados por ser arrestados o deportados que sus compañeros de DACA. En particular, independientemente del estado de DACA, la mayoría de los encuestados reportaron estar preocupados por que los miembros de la familia fueran arrestados o deportados.7 La mayoría de las beneficiarios de DACA viven dentro de familias de estatus mixto, donde los miembros de la familia pueden tener diferentes estatus migratorios, que van desde el de ciudadano hasta el de indocumentado. Los que cuentan con estatus legal precario son típicamente los padres y los miembros de la familia con mayor edad, quienes eran demasiado viejos para calificar para DACA. Muchas jóvenes DACAmentedos se sienten culpables de tener un estatus legal privilegiado en relación a otros miembros de la familia y se preocupan diariamente por el bienestar de sus seres queridos, como Norma:
A menudo recuerdo el privilegio que tengo en comparación con los que no pudieron aplicar a DACA porque una fecha arbitraria les niega protección contra la deportación. Muchos de mis amigos no calificaban para DACA porque eran sólo un poco más viejos o viejas que la edad limite para calificar. Tengo un amigo que ha sido un defensor desinteresado de la reforma migratoria, sin embargo, su familia ha sido separada debido a las normas de inmigración. Historias como estas me hacen preguntarme si estoy en el lugar correcto. Cuando mis compañeros salen a protestar y no les acompaño porque tengo que entregar trabajos en esas fechas, siento que no estoy haciendo lo suficiente. Si mi familia y amigos no son considerados como "dignos" del estatus legal, nunca podré experimentar la plenitud de ser un ser humano. ¿Cómo podemos estar bien si nuestros padres son detenidos o deportados?
Dadas estas experiencias de vida, no debe ser una sorpresa que la angustia psicológica y emocional experimentada por los titulares de DACA aumenta exponencialmente con la incertidumbre y la ansiedad creada por el retraso en el Congreso para aprobar la legislación. El reciente anuncio de terminación DACA claramente tiene efectos adversos y escalofriantes en su salud mental, salud en general, y el bienestar espiritual.
Logros académicos y oportunidades educativas: La educación es uno de los mejores vaticinadores de la salud, la futura vitalidad económica y el compromiso cívico. Crecer en las sombras a menudo requiere que uno oculte las aspiraciones académicas y minimice la posibilidad de perseguirlas. El número de barreras aparentemente insuperables a menudo hace que muchos estudiantes indocumentados no tengan esperanzas de buscar apoyo de maestros, consejeros y compañeros. Antes de que DACA fuera introducido, había muy poco apoyo financiero disponible para los estudiantes indocumentados. Con la aprobación del Dream Act en California en 2011, varios Estados, como Colorado y Florida, han seguido el ejemplo y proporcionado matrícula y alguna ayuda financiera para los destinatarios de DACA. El impacto positivo de DACA en la nivelación del campo educativo para los estudiantes indocumentados se ha registrado extensivamente. Con el estatus protegido de la deportación ha sido más fácil para las soñadores8 asistir a la escuela, pagar la matrícula y completar los programas académicos en números más altos que antes. Sin embargo, muchos desafíos permanecen y se siente una tensión. Dado que todavía hay desafíos financieros debido a la insuficiencia de apoyo financiero para que los beneficiarios de DACA accedan y terminen un título de licenciatura, están tardando más en completar sus programas en comparación con sus pares que cuentan con ciudadanía. Consecuentemente, la capacidad de perseguir y completar un programada avanzado, como un Máster o un doctorado, disminuye significativamente para los beneficiarios de DACA.
Estabilidad económica: La inestabilidad económica es uno de los rasgos distintivos de quien tiene una situación jurídica precaria en los Estados Unidos. No poder trabajar pone en marcha una serie de desafíos a corto y largo plazo, que incluyen el abuso potencial de los empleadores, la vivienda y la inseguridad alimentaria, y la falta de acceso a la atención médica. La mayoría de los adultos jóvenes que califican para DACA son trabajadores con grandes habilidades — en hospitalidad, ventas, educación, salud y servicios sociales, y servicios profesionales — que fueron llevados a los Estados Unidos porque sus padres soñaban con un futuro mejor que el que ellos y ellas tenían. Según un estudio del Instituto de política migratoria publicado en noviembre de 2017, el 55 por ciento de los beneficiarios de DACA han sido empleados, lo que equivale a 382.000 trabajadores y trabajadoras. Los y las jóvenes que califican a DACA son menos propensos a trabajar en construcción que sus pares que no calificaban, y son más propensos a trabajar en trabajos de apoyo de oficina, demostrando que DACA puede ser un medio para mayor movilidad laboral.9
Salud espiritual: Muchos beneficiarios de DACA que son cristianos luchan con temas de fe y confianza dentro de sus comunidades de fe. Jennifer comparte su experiencia:
Como beneficiarias de DACA, vivo en algún lugar entre el miedo y la valentía; esta tensión es insostenible a largo plazo. Algunos días mi fe por sí sola parece insuficiente para sostener el dolor producido por la política de va y viene que impacta directamente mi futuro en este país. Además, es doloroso saber que nuestras casas de adoración están llenas de cristianos que apoyaron la administración actual a pesar de su retórica perjudicial a la inmigración a lo largo de la campaña. _ muchos de nosotros que somos cristianos DACAmentandos estamos en conflicto. Algunos se abstienen de compartir su estatus con las comunidades de la iglesia porque sus hermanos y hermanas espirituales, las personas que ellos respetan y aman, han apoyado implícitamente políticas que tienen un impacto perjudicial en sus vidas.
Para muchos cristianos DACAmentados, hay un profundo miedo a las represalias y al rechazo. Además, la dicotomía de las interpretaciones bíblicas dificulta que los beneficiarios de DACA confíen en sus comunidades de fe, lo que lleva al aislamiento y a menudo una crisis de fe. Muchas se preguntan: ¿estamos leyendo las mismas buenas noticias? ¿Estamos adorando al mismo Jesús de Nazaret que vino "para predicar las buenas nuevas a los pobres, para proclamar la liberación a los prisioneros y a vista a los ciegos, para liberar a los oprimidos, y para proclamar el año del favor del Señor" (Lucas 4:18 – 19)? Estamos profundamente dolidos debido a la actitud de las comunidades cristianas que apoyan la administración actual y sus narrativas políticas que antagonizan nuestras comunidades inmigrantes. Ahora más que nunca, el cuerpo de Cristo debe unirse y promulgar justicia para sus hermanas y hermanos inmigrantes.
Al mismo tiempo, podemos encontrar aliento en las muchas comunidades evangélicas que se solidarizan con los beneficiarios de DACA y que abogan por un camino a la ciudadanía, como CCDA (Asociación cristiana de desarrollo de la comunidad), la red de pastores del sur de California , Matthew 25, LA Voice, World Relief, e innumerables iglesias locales que se asocian con estas organizaciones. Estas comunidades abogan no sólo con sus oraciones, sino también con sus acciones a favor de los destinatarios de DACA, los soñadores, y nuestras familias.
Los problemas sociales significativos deben ser evaluados y abordados en múltiples niveles. La iglesia no puede alejarse de las grandes cuestiones sociales; debe ser parte de la solución. Como todas y todos estamos hechos a la imagen de Dios para crecer, prosperar y sanar en comunidad, así también recordamos los roles curativos y protectores de la familia y de la comunidad — más notablemente, de nuestras comunidades de fe. La comunidad en general sufre consecuencias negativas con la interrupción de DACA. Más allá de la salud física y psicológica, la comunidad en general y las generaciones futuras de niños también son impactadas. Para ponerlo de manera simple, imagine que sus hijas, hijos, primos y vecinos desaparezcan de un día para otro: ese es el impacto que la interrupción de DACA tendrá en nuestra comunidad.
. . . . . . . . . . . .
DACA, la iglesia, y la sanidad holística
El cuerpo de Cristo debe desempeñar un papel central en el trabajo de sanidad holística de los beneficiarios de DACA y los indocumentados, como describe Jennifer:
Algunos días siento el peso de ser una "otra" en la tierra que ha sido mi casa durante los últimos 19 años. Otros días me siento empoderada para poseer mi historia y compartirla con otros, invitando a que se mantengan en solidaridad conmigo y con la comunidad inmigrante. Quiero tener esperanza en la iglesia y en el compromiso de sus miembros con la buena nueva, que incluye el hacer justicia de maneras que lleven a la sanidad holística.
Nuestras Sagradas Escrituras, como se ejemplifica en Lucas y Hechos, nos enseñan que la iglesia, llena del Espíritu de Dios y dirigida por el Espíritu, debe de continuar el ministerio de Cristo, que se caracterizó por el cruce de fronteras (Lucas 4). En Cristo, debemos construir y participar en comunidades que son sanadoras de aquello que es físico y de lo no-físico . Un primer paso hacia la sanidad de las heridas de aquellos y aquellas que nuestra sociedad considera "otros" es, en palabras del padre Greg Boyle, dejar atrás la ilusión de que estamos separados: "no hay nosotros y ellos, sólo nosotros". 10 Como el paralítico y sus amigos en Lucas 5, debemos estar dispuestos a eludir a las multitudes que buscan excluir y atesorar el poder curativo de Jesús. Debemos ser lo suficientemente audaces para trabajar hacia la eliminación de los obstáculos — los "techos" — que nos impiden sentarnos a los pies de Cristo. Curar a aquellos a quienes la religión y la sociedad excluyen de la participación comunal tiene implicaciones reales. En Hechos 4, Pedro y Juan aprendieron rápidamente que la consecuencia de llevar a cabo el ministerio de sanidad y liberación de Jesús puede ser el encarcelamiento.
Para mitigar la numerosas devastadoras y consecuencias que la anulación de DACA tendría en nuestras hermanas y hermanos DACAmentados e indocumentados, sus familias, y todas nuestras comunidades, el cuerpo de Cristo debe estar dispuesto a tomar acciones audaces. Hacemos un llamamiento a las comunidades de fe para que hagan lo siguiente:
Orar para que el Espíritu transforme los corazones endurecidos. Necesitamos que nuestros líderes religiosos y políticos entiendan las maneras en que nuestras leyes migratorias están impactando negativamente la salud de miles de personas.
Compartir sus recursos en maneras que apoyen y protejan a los que se encuentran en espacio liminal debido a la incertidumbre de DACA. El apoyar y sostener la salud mental y física de los DACAmentados y los indocumentados requiere que hagamos compromisos monetarios y no monetarios con ellos. En Hechos 2 y 4 vemos cómo es en el compartir de la vida — de recursos material y no materiales — que fomentamos el tipo de unidad espiritual que es capaz de resistir a las fuerzas que buscan eliminar a los débiles.
Actuar. Debemos acercarnos a nuestros líderes políticos, implorando que creen programas y leyes que garanticen la seguridad y el bienestar de nuestras hermanas y hermanos DACAmentados e indocumentados.
Que la iglesia sea hoy tan audaz y valiente como la iglesia en Hechos que, por el poder del Espíritu, resistió a las autoridades y asumió las consecuencias de hacer la voluntad de Dios en la tierra como en el cielo. Y que nosotros, en Cristo, encontremos la unidad que supera a los poderes que están trabajando para dividir el cuerpo de Cristo. Que Dios brinde justicia rápidamente a los muchos DACAmentados e indocumentados y a quienes les apoyan buscando la reforma migratoria en el Congreso. Y que Dios encuentre fidelidad en la iglesia, una fidelidad que no vacila, pero persiste en la búsqueda de justicia para nuestras hermanas y hermanos inmigrantes.
---
Notas:
1. Para más detalles sobre el programa DACA, vea el memorándum de 2012 emitido por el Departamento de seguridad nacional en www.dhs.gov/xlibrary/assets/S1-exercising-prosecutorial-discretion-individuals-who-CAME-to-US-as-Children.pdf.
2. Hay muchos elementos que afectan a quien puede solicitar una renovación de DACA y por cuánto tiempo va a durar esa oportunidad . Varios individuos y grupos han demandado a la administración actual por rescindir DACA. En la demanda de California, el juez dictaminó que DACA no podía ser completamente terminada hasta que existiera una sentencia final. En enero de 2018, USCIS comenzó a aceptar y procesar las renovaciones de DACA.
3. Michael Marmot y otros., "Cerrando la brecha en una generación: equidad de salud a través de la acción sobre los determinantes sociales de la salud", The Lancet 372, núm. 9650 (8 de noviembre de 2008): 1661 – 69.
4. J. Hainmueller et al., "Protegiendo a las madres inmigrantes no autorizadas mejora la salud mental de sus hijos", Science 357 (agosto 2017): 1041 – 44.
5. C. Patler y J. Cabrera, "De indocumentado a DACAmentado: impactos del programa de acción diferida para quienes llegaron es su niñez (DACA)", UCLA Institute for Research on Labor and Employment (junio 2015), en www.Chicano.UCLA.edu/files/Patler_DACA_Report_061515.pdf.
6. Ibíd., 5.
7. Ibíd., 5.
8. A menudo, los términos "Dreamer" y "beneficiario DACA" se combinan, ya que son comúnmente utilizados para describir a los beneficiarios de DACA. El nombre Dreamer proviene de las siglas de la ley DREAM Act (desarrollo, socorro y educación para menores extranjeros) del proyecto de ley 2001 que se introdujo en el Senado, pero varias iteraciones de este proyecto de ley no pudieron pasar a través de los años. Por lo tanto, un soñador es un individuo que se habría beneficiado de esta ley, y ahora el término se utiliza a menudo para referirse a los beneficiarios de DACA que persiguen educación superior. DACA, por otro lado, se aplica a los individuos que se beneficiaron del anuncio del Presidente Obama en el 2012.
9. J. Zong et al., "Un perfil de los beneficiarios actuales de DACA en términos de educación, la industria y la ocupación", Migration Policy Institute (2017 de noviembre), en www.migrationpolicy.org/Research/Profile-Current-DACA-Recipients-Education-Industry-and-occupation.
10. G. Boyle, "Cómo cerrar la brecha entre 'nosotros' y 'ellos,'" Los Angeles Times (28 de noviembre de 2017), en www.latimes.com/opinion/op-ed/la-OE-Boyle-Kinship-20171128-Story.html.
Actúe
Persiguiendo el sueño americano: Consejo experto y recursos para estudiantes universitarios indocumentados: https://www.affordablecollegesonline.org/College-Resource-Center/Undocumented-College-Student-Resources/
World Relief: apoyo a los soñadores a través de DACA y el Dream Act https://www.worldrelief.org/Advocate
CCDA: https://CCDA.org/camino-de-suenos-from-Detroit-to-DC/
Desafío "Yo era un extraño": www.Evangelicalimmigrationtable.com
Mesa de inmigración evangélica: http://evangelicalimmigrationtable.com/media-2/
Biografías:
Jennifer Hernández nació en Quetzaltenango, Guatemala, y cruzó la frontera México-Estados Unidos sin autorización cuando tenía 15 años de edad. Una destinataria de DACA, que tiene una maestría en Teología del Seminario Fuller.
Norma Ramírez nació en México y vino a los Estados Unidos cuando tenía cinco años de edad. Es estudiante de doctorado en Psicología clínica en Fuller y obtuvo su maestría en psicología clínica en 2017. Una destinataria de DACA, ella es una defensora activa de la comunidad inmigrante.
Jean Carlos Arce Cabrera nació en Puerto Rico, de madre cubana y padre puertorriqueño. Tiene una licenciatura en finanzas de la Universidad de Puerto Rico y un MDiv de Fuller. Ha servido como ejecutivo de banco y plantador de iglesias y, actualmente, como pastor juvenil.
Lisseth Rojas-flores nació en Medellín, Colombia, y emigró a los Estados Unidos cuando tenía 16 años de edad. Es psicóloga clínica y sirve como profesora asociada de terapia matrimonial y familiar en el programa de matrimonio y familia de la escuela de Psicología de Fuller.