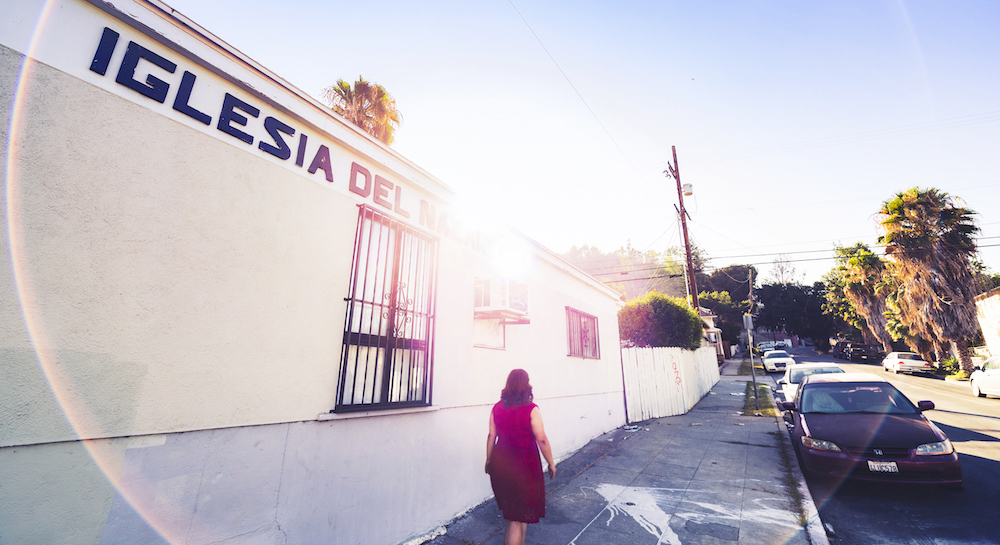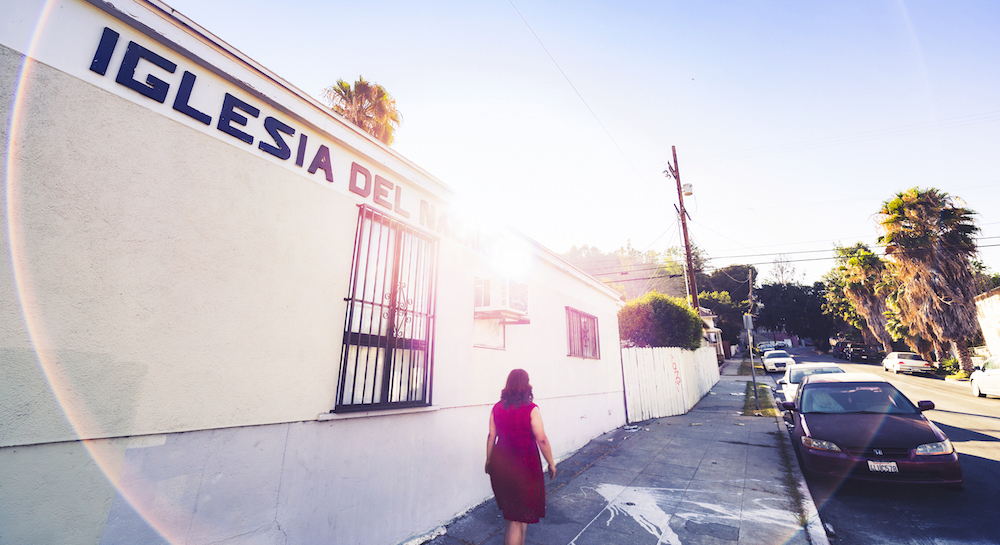 A 10-year-old girl translates the details of a routine doctor's check-up for her mother. Later, a conversation about mortgage regulations and bank accounts. At 15, she's pulled into translating a polarizing debate over church budgets. Mature conversations like these are often mediated by "one point fivers": children who, like Fuller student Jennifer Guerra, immigrate with their parents and are confronted with premature adulthood in a new country. Such conversations made Jennifer grow up quickly, a sacrifice she was happy to make. But only recently was she able to fully embrace both of the cultures that put her in this position.
Jennifer was raised strong, independent, confident—a natural leader. But the path to such admirable character came with challenges. Born in Guatemala City to an educator and a businessman, Jennifer was afforded all the amenities the city had to offer along with the comforts and beauty her nearby home in Puerto Barrios provided. She received a solid education and, with her younger brother, was part of a close- knit family. Then, when Jennifer was nine, her parents gave up their comfortable careers, sold everything, and moved to North America to plant a church. Packing only clothes and photographs, the family of four arrived in El Sereno, California, with one suitcase apiece, eager to answer their call to ministry—but all wasn't quite as Jennifer expected.
"My family had visited the United States before," she recalls, "and we'd gone to Disneyland and spent summers swimming in my grandparents' pool. So I was excited to move to the land of Disney, pools, family, and sunshine! Reality struck when I came to understand what it meant for my parents to be church planters. Disney visits would seldom happen and my grandparents lived a couple of hours away."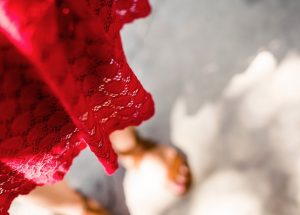 Though in a new country, surrounded by an unfamiliar culture, Jennifer seemed to thrive. For many reasons she was perceived as Anglo. With her minimal accent, strong work ethic, and stable socioeconomic background, she didn't fit the false stereotypes that too often accompany her race. "What was particular about my family's experience is that our immigration journey was very privileged," Jennifer says. "There were no problems getting visas—we were petitioned by the church my parents came to serve." Within nine months in her new elementary school's ESL program she learned the challenging new language. She made friends. She earned good grades. She learned how to weave in and out of her new Anglo-American surroundings and, though she didn't forget her Latina heritage while at home, she found herself moving fully into adopting her new culture—a segregation she didn't yet fully comprehend.
"I was too Latina to be American and too American to be Latina."
The segregation was harder to ignore at church, where services were held in both Spanish and English. Speaking both languages, Jennifer was needed but not always accepted by either congregation. "I was too Latina to be American and too American to be Latina," she says. She did her best to assimilate into the English-speaking congregation—learning the art of sarcasm by watching episodes of Friends, how to make small talk by condensing nine months of her life into the expected 15-second elevator pitch, and mastering what she calls "potluck etiquette." But these insights didn't translate in her Latina tradition, and she was not yet equipped to communicate the cultural differences in ways that could have bridged the myriad of misunderstandings the two congregations faced. She was in a tug-of-war between two cultures; in constant defense of one identity and validation of the other. The congregations grew more divided and Jennifer felt all the more isolated. "I fit enough to be welcomed, but not really enough to be part of the shaping community."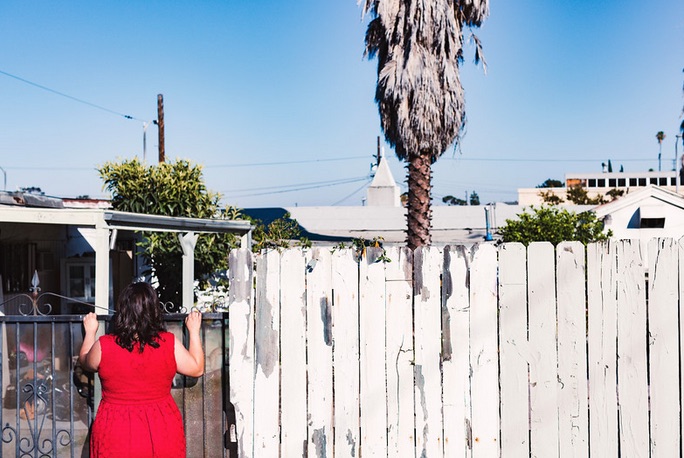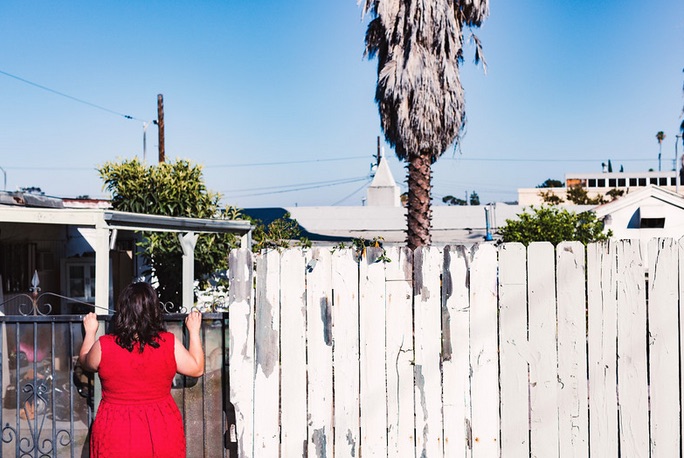 As church planters, Jenny and Joel Guerra moved around—migrating to different areas within Los Angeles before landing in Temecula, 80 miles east. Here, Jennifer got her first taste carrying on her parents' leadership skills as a peer leader at school, connecting underclassmen with upperclassmen, linking bilingual students to other bilingual students, and making sure classmates were aware of events that fit their interests. She was good at it. And she enjoyed it. The ease of this role made her question the difficulty of bridging cultures in the church. "There wasn't much value seen in that part of who I was," she says. "Every time my Latina context was brought up, it was in the form of a complaint or an annoyance or a reference to 'your people.'" But she swept aside her frustrations at the church's unwillingness to talk about cultural differences as she left home for Point Loma Nazarene University, pursuing a degree in social work where she thought her skills could be more fully implemented.
After earning that bachelor's degree, Jennifer let her "Jonah years" play out by continuing on with social work and, like the biblical character, ignoring what she felt God was really calling her to do in the church. At the onset of her career in San Marcos, California, she received a call asking if she would take a part-time, interim position as a youth pastor at her parents' Nazarene church. She wrestled with her decision. Where the church had failed, social work had allowed Jennifer to heal wounds. But since the pastoring position required only ten hours per week, she cautiously accepted it. By the end of two years, those weekly ten hours spent with young people—not unlike herself and not much younger than she—left an impact on Jennifer. She knew it was time to leave social work and go full time into ministry. Wanting to equip herself with the proper theological tools, she once again packed her bags and, this time, landed at Fuller Seminary in Pasadena, California.
Now in the middle of her MDiv degree, Jennifer says that "Fuller has been the first place where my biculturalness is seen as a gift." She has befriended a small group of other MDiv students, a cross-cultural mix of young adults who endearingly call themselves "the cohort." They eat pizza one night, pupusas the next, embrace their similarities, and celebrate their differences. She takes classes taught in Spanish through Centro Latino, where her perception of the bicultural church was both challenged and sharpened in a class with professor Juan Martínez. "The purpose of a bridge is to connect, but your invitation is for people to walk all over you," he said. This sobering analogy provided clarity to Jennifer's alienated past. It also allowed her to accept and forgive, and has inspired her to build stronger roots in both cultures. "A bridge builder requires deep, deep roots on both sides," she has learned. "Developing a future ministry of reconciling the Latino and Anglo church and moving into a more faithful intercultural life requires deep, deep grounding in both cultures and a willingness to be a daily living sacrifice."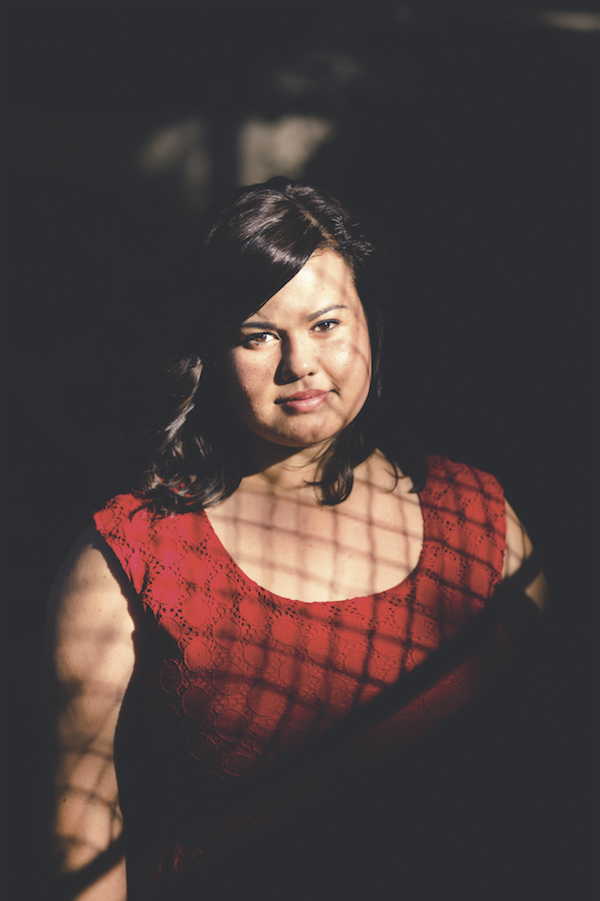 Jennifer is now associate pastor at La Fuente Ministries in Pasadena, where many cultures come together and worship in one service. Using the tools she is being equipped with at seminary, she is flourishing and embraces both cultural backgrounds that form her identity. "My healing journey," she says, "has been to rediscover and be proud of my cultural heritage and never ashamed, but rather celebrated." She thrives in helping others cross over into that same space and now understands that different cultures can live, work, and worship side by side in harmony.
Jennifer's experiences brought her from pain to reconciliation. Her assimilation into American culture came smoothly, but at the cost of recognizing her Guatemalan heritage. Her transition in the church was a harder road, but forced her to acknowledge a core part of herself. It's only since examining the two together that she has seen a clearer picture of who she is and is becoming. "I feel like I've been staring at the back of a tapestry for the last 20 years," she says. "It's slowly twisting and unveiling, and I am starting to get the picture. Granted, there are still many parts of my life that feel like the back of that tapestry: a lot of colors, a lot of beauty, a lot of knots, a lot of disorientation, but God is slowly revealing the masterpiece he's creating." At only 25, Jennifer learned to embrace the mess—knots and all—knowing that diversity creates a more colorful picture for everyone and can lead to a deeper understanding of God.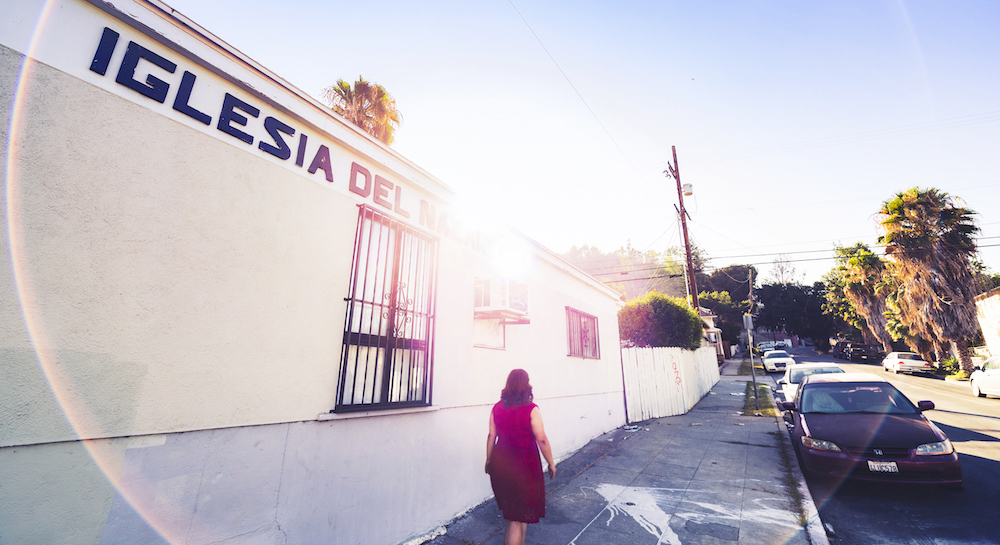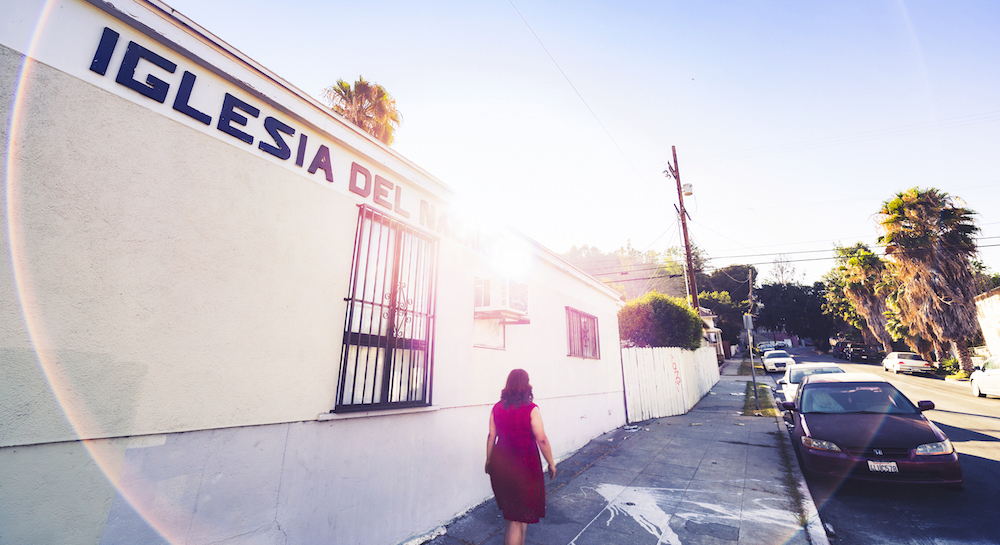 Una niña de diez años le traduce a su madre los detalles de su cita médica rutinaria. Luego, la traducción cambia a una conversación sobre las cuentas bancarias y otros asuntos financieros. A los quinces años, le piden a traducir el debate polarizador de los presupuestos de la iglesia. Conversaciones maduras tal como éstas a menudo son mediadas por aquellos como la estudiante de Fuller, Jennifer Guerra Aldana, quienes se identifican como la generación inmigrante 1.5. Jennifer como muchos, llegó a los Estados Unidos cuando era pequeña, de la mano de sus padres. Ella, como muchos otros, no pertenecen a la primera generación, pues no tomaron la decisión de migrar, más han vivido sus años formativos en la sociedad estadounidense. Pero tampoco se pueden considerar como de segunda generación, porque no nacieron en Estados Unidos. Tales conversaciones, forzaron que Jennifer creciera rápidamente, un sacrificio que hizo felizmente. Mas, no fue hasta mucho después, que ella pudo recibir con brazos abiertos las culturas que la trajeron a dicha realidad.
Jennifer fue criada a ser una mujer fuerte, independiente, segura—una líder natural. Mas el camino para llegar a tener un carácter admirable vino con muchas luchas. Nacida en la ciudad de Guatemala a una educadora y un empresario, a Jennifer se le dió todas las amenidades ofrecidas por la ciudad, al igual que todas las comodidades y belleza de su hogar en Puerto Barrios, un pueblo localizado en la costa de Guatemala. Ella recibió una educación fenomenal, y con su hermano menor, formaron parte de una familia cercana. Pero todo eso cambió cuando Jennifer tuvo nueve años. Sus padres cedieron sus profesiones, vendieron todo, y movieron la familia a los Estados Unidos para plantar una iglesia. Sólo empacando ropa y fotografías, la familia de cuatro llegó a El Sereno, California, con una valija cada uno, entusiasmados a poder contestar el llamado al ministerio—pero nada fue como Jennifer esperaba.
En ese entonces, Jennifer recolectaba sus vacaciones en los Estados Unidos; con visitas a Disneylandia y de veranos llenos dentro en la piscina de sus abuelos. Pero tuvo que enfrentar la dura realidad que las visitas a Disneylandia iban a ser pocas, y que sus abuelos (y su piscina) estaban a horas de ella.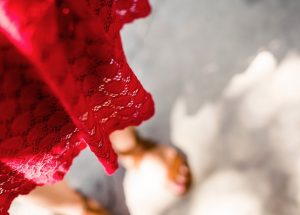 Aunque estaba en un nuevo país, sumergida en una cultura extraña, Jennifer pudo florecer. Ella fue percibida por muchos como Anglo. No por su facturas, sino por su falta de acento, y por su alto nivel de asimilación a la cultura dominante. "Lo que fue particularmente diferente de la experiencia inmigratoria de mi familia es de que no tuvimos problemas al recibir las visas, ya que la iglesia peticiono por ellas," recuerda Jennifer. En sus primeros nueve meses en los Estados Unidos, ella participó en el programa de Inglés como segundo lenguaje de su escuela primaria. Dentro de ese tiempo, ella hizo amistades, obtuvo buenas notas y aprendió a entretejerse dentro y fuera de la cultura dominante, aún así no se olvidó de sus raíces Latinas, aunque era se le hizo más fácil adaptarse a esta nueva cultura; una segregación que ella no entendía completamente.
"Era demasiada Latina para ser Americana y demasiada Americana para ser Latina."
La segregación era mucho más difícil de ignorar dentro de la iglesia, donde habitaban dos distintas congregaciones; una hispanoparlante y la anglohablante. Aunque ella hablaba los dos idiomas, Jennifer no se sentía aceptada en ambas congregaciones. "Era demasiada Latina para ser Americana y demasiada Americana para ser Latina," dice Jennifer. Ella hizo lo mejor que pudo para asimilarse dentro de la congregación Anglo. Aprendió el arte del sarcasmo por medio de programas de televisión como "Friends" (Amigos), las diferentes formas culturales para saludar, y el cómo poder dar respuestas cortas y entusiasmadas como reseña de las experiencias vividas. Tales cosas no tenían sentido en su cultura Latina, y ella no estaba lo suficientemente equipada para poder comunicar las diferencias culturales para poder navegar los innumerables malentendimientos que las congregaciones enfrentaban. Ella estaba sinchada dentro de las dos culturas, defendiendo una identidad y peleando por la validación de la otra. Las tensiones y divisiones dentro de ambas congregaciones hicieron que Jennifer estuviera a la periferia de ambas comunidades. "En ese entonces, me sentía bienvenida, pero no lo suficiente de las voces que influenciaban lo que pasaba en la comunidad."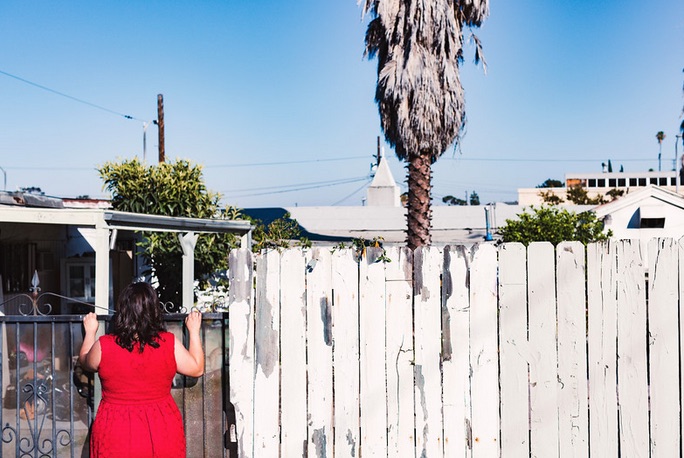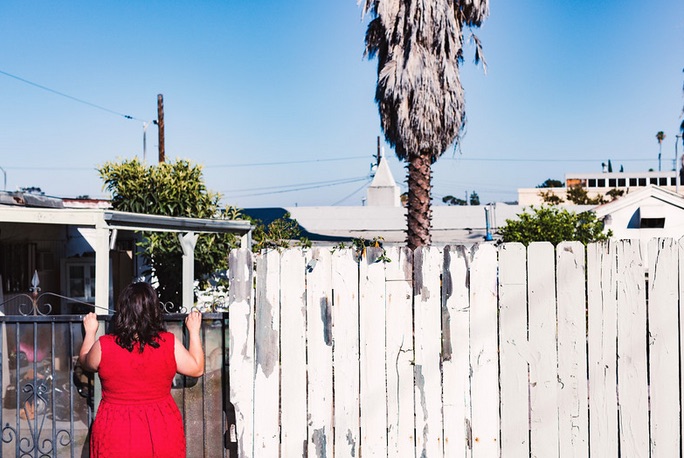 Como plantadores de iglesias, Joel y Jenny Guerra se mudaron mucho, migrando a diferentes áreas de Los Ángeles antes de establecerse en la ciudad de Temecula, a ochenta millas al este. Aquí, Jennifer pudo demostrar las habilidades y el liderazgo instiladas por sus padres en su escuela secundaria, llevandose bien con estudiantes de todos niveles, formando amistades bilingües, y conectando a estudiantes con eventos que concordaban con sus intereses, algo que a ella le encantaba hacer. Al tomar este papel, ella empezó a formar preguntas acerca de la dificultad de hacer puntos de conexión dentro de diferentes culturas en la iglesia. "A esa parte de mí, no se le daba mucho valor," dice Jennifer. "Cada vez entraba en conversaciones sobre el contexto Latino, no bastaba recibir una mala crítica de 'mi gente'." Aún así, ella puso al lado sus frustraciones que tenía con la iglesia, la cual evadía conversaciones sobre las diferencias culturales, y prosiguió salir de casa y matricularse en Point Loma Nazarene University (Universidad Nazarena de Point Loma). Allí, siguió la carrera de licenciatura en trabajo social, donde ella sentía que sus habilidades podrían ser implementadas de la mejor manera.
Después de ganar su licenciatura, Jennifer embarcó en una etapa de su vida, los cuales ella considera sus "años de Jonás." Como la historia bíblica, ella ignoró el llamado que sentía de Dios para el servicio de la iglesia. En el comienzo de su carrera en San Marcos, California, ella recibió una llamada, la cual le ofrecía una posición ministerial como pastora de jóvenes, a medio tiempo en la Iglesia del Nazareno, de la cual sus padres pastoreaban. A ella le costó llegar a una decisión; porque dónde la iglesia le había fallado, su carrera le había permitido sanar muchas heridas. Como la posición pastoral sólo requeriría diez horas a la semana, ella lo aceptó con mucha precaución. Al final de dos años, esas diez horas, en las cuales ella pasó con los jóvenes, quienes no eran mucho menor que ella, dejaron un gran impacto en Jennifer. Ella sabía que era tiempo de dejar su carrera como trabajadora social y dedicarse al ministerio, a tiempo completo. Queriendo equiparse con las herramientas teológicas necesarias, nuevamente empacó sus pertenencias y terminó en el Seminario Teológico de Fuller, en Pasadena, California.
Ahora que se encuentra a mediados de su Maestría de Divinidad, Jennifer dice "Fuller ha sido el primer lugar en donde mi biculturalismo visto como un regalo." Ella se ha hecho buenos amigos con un grupo de otros estudiantes, que son una combinación de jóvenes multiculturales que cariñosamente se llaman "the cohort" (el cohorte). Comen pizza una noche, y pupusas la siguiente, acogen sus similitudes y celebran sus diferencias. Ella toma clases en Español, por medio del Centro Latino, donde sus percepciones de la iglesia bicultural han sido retadas y afiladas, especialmente en la clase del Dr. Juan Martínez. Él constantemente le recordaba a la clase, "el propósito de un puente es de conectar, pero la invitación que extiendes es que la gente camine sobre tí." Ésta analogía aleccionadora le dio claridad a su pasado alienado. Le permitió poder aceptar y perdonar, le ha inspirado a profundizar sus raíces en ambas culturas. Ella dice que "la construcción de un puente requiere profundas raíces en ambos lados para desarrollar un ministerio de reconciliación entre la iglesia Latina y la iglesia Anglo en el futuro, para poder fielmente vivir una vida intercultural, necesitamos una gran profundidad de raíces en ambas culturas, al igual que tener la disposición de vivir una vida en sacrificio vivo."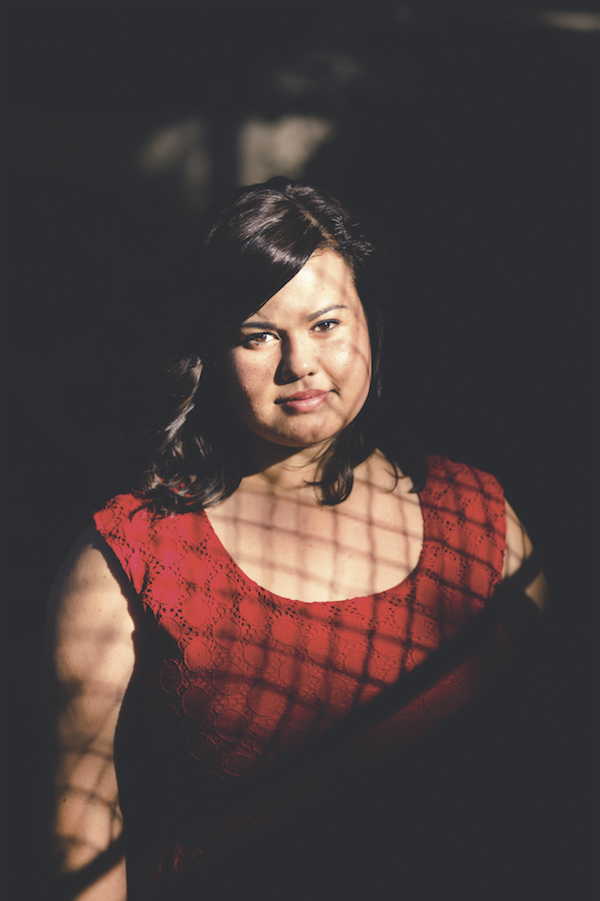 Jennifer es ahora la Pastora Asociada de La Fuente Ministries, en Pasadena, California. En el cual, muchas culturas se unen para alabar a Dios en un servicio. Usando las herramientas que se le han dado en el seminario, ella está floreciendo y abrazando las dos culturas que forman su identidad. Ella dice, "mi jornada de sanidad se ha encontrado en el redescubrimiento de mi herencia cultural, y el nunca avergonzarme de ella. Mas, al contrario, estoy orgullosa y celebro mi biculturalidad." Ella continúa a crecer en su habilidad en ayudar a otros, poder hacer la jornada a esa nueva realidad que ahora y entiende; que diferentes culturas pueden vivir, trabajar, y alabar juntas harmonía.
Las experiencias que Jennifer ha tenida, la han llevado del dolor a la reconciliación. Pudo que su asimilación a la cultura Americana se le vino fácil, pero le costó el siempre poder valorar su cultura Guatemalteca. Su transición a la iglesia fué aún más difícil, pero le llevó a reconocer que es parte integral de su identidad. Fue solo después de examinar las dos culturas mano a mano, que pudo tener una idea más clara de quién es. "Siento que he estado viendo la parte detrás de un tapiz por los últimos veinte años, que lentamente se ha dado vuelta. Estoy comenzando a entender la imagen que se está revelando. Claro, que aún hay muchas partes de mi vida que se sienten como el detrás del tapiz. Hay muchos colores, mucha belleza, muchos nudos y mucha desorientación, pero Dios lentamente va revelando obra maestra que está creando en mí." Con sólo veinticinco años, Jennifer ha aprendido a recibir con los brazos abiertos el caos, con nudos y todos, sabiendo que la diversidad crea una imagen más colorida, para que todo(a)s puedan llegar a entender a Dios en una forma más profunda.