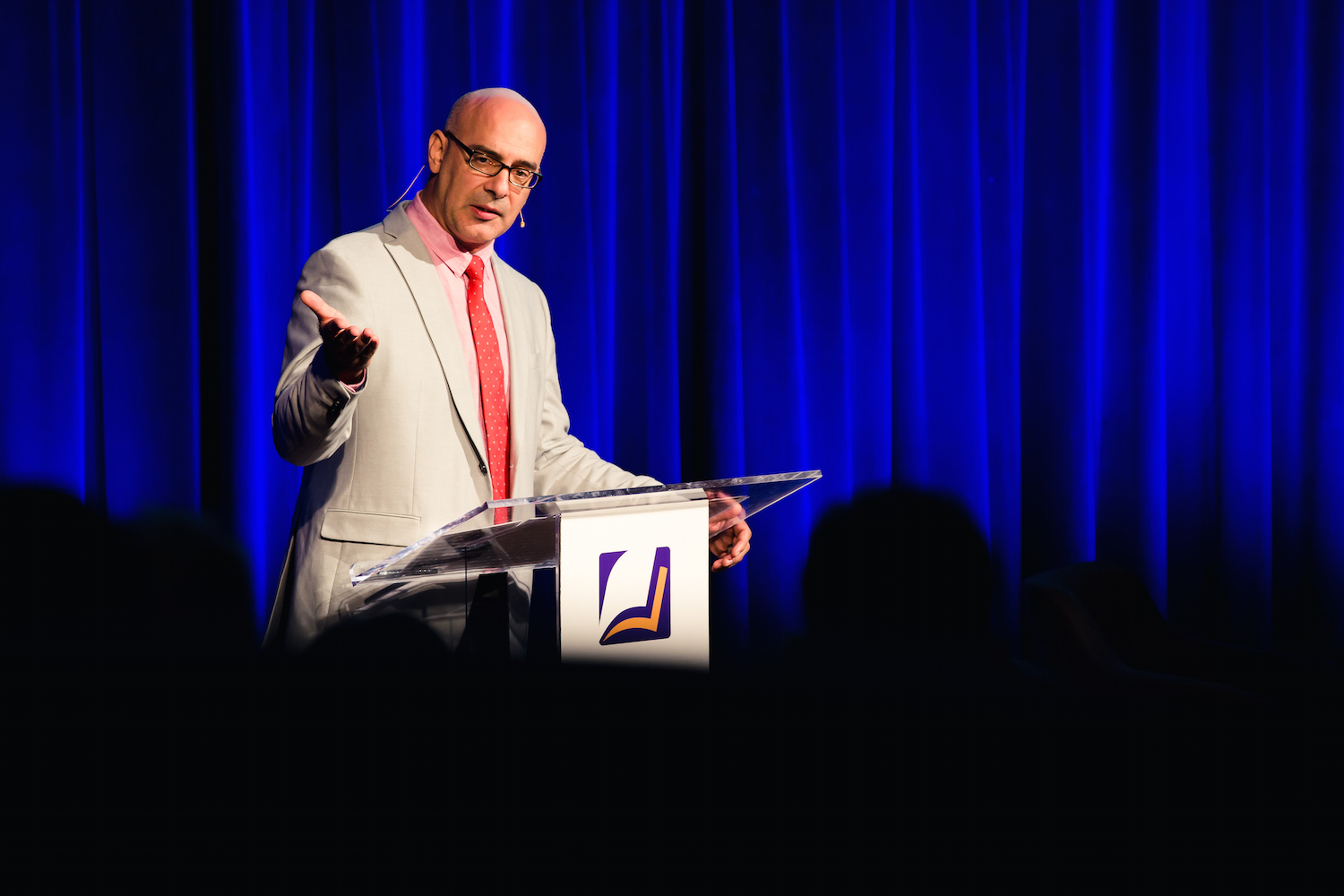 + Martin Accad, the director of the Institute of Middle East Studies at the Arab Baptist Theological Seminary, lectures on the complex interplay among religious uprisings, globalization, religious stereotypes, and social media in the Middle East and examines possible futures for the region.

The Fuller Missiology Lectures is an annual conference held by the School of Intercultural Studies. The 2016 theme, "Dynamics of Contemporary Muslim Societies: Christian Theological and Missiological Implications," explored how the dynamics of contemporary Muslim societies shape Christian engagement and reflected on possible Christian theological and missiological assessments in response.
+ Veli-Matti Kärkkäinen responds to Martin Accad's lecture at the 2016 Missiology Lectures. Dr. Kärkkäinen's response was read by Uchenna Anyanwu.