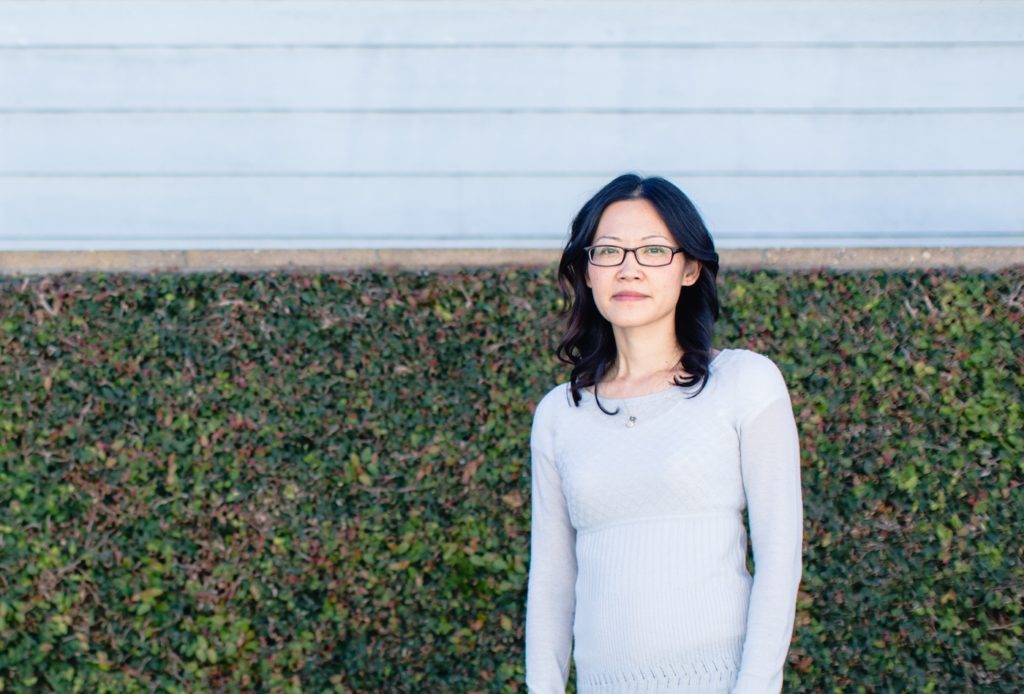 When Ellen Hong [MDiv '03] was pregnant with her first child, she and her husband, Paul [MAT '02], chose not to learn the baby's gender ahead of time. Throughout her pregnancy, though, Ellen felt sure it was a boy. "I don't know why, but I just had a sense," she remembers. When the baby finally arrived via emergency C-section, the surgeon told Paul to call it—and his words stunned Ellen: "It's a girl!"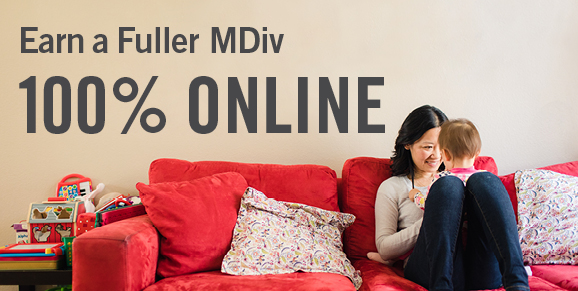 "My first feeling, just before the joy, was terror," Ellen confesses. "I felt the weight of the world on me, realizing I now had a daughter who was going to have to face all the challenges and disadvantages of being female. It was a moment of worry that will probably stay with me forever!"
Ellen was just three years old when she moved, with her parents and two sisters, from Taiwan to Los Angeles. Planting a church in their Taiwanese immigrant community, her parents displayed a richness of compassion for others that left a deep impression on Ellen. "Pastoring is much more expansive and fluid in an immigrant community," she explains, animated by the memory. "Many in the church didn't speak any English, so my parents helped them apply for food stamps, enroll their children in school—even things like, 'My toilet broke! Call the pastor!'" she recalls with a bright laugh.
"My mom took me with her on weekly visits to see Peggy, a woman who had cancer. She'd take Peggy soup and sit with her for hours. The depth of my mom's empathy stuck with me," Ellen shares. "The way my parents lived their lives reflected their beliefs—and seeing that while I was growing up made me want to serve God with my life too, somehow."
Yet intertwined with those positive influences were weights that Ellen would carry with her into adulthood. "As a girl in a Taiwanese immigrant community without a lot of resources, I didn't see myself reflected very much in mainstream society," she reflects. Ellen also knew, growing up as one of three sisters in that culture, that her dad would have preferred boys. "There was always this sense that being a girl wasn't enough. It was a feeling that would end up taking me decades to work through."
Ellen found both help and hindrance to working that through when she came to Fuller many years later with the goal of becoming a pastor herself. Not all, but many of her fellow male students, she says, didn't seem to take her seriously as an Asian female. "Often they'd just assume I was an MFT student because I was a woman!" Yet other experiences encouraged her. "Ray Anderson, one of my favorite professors, talked about a theology of the 'sinned against' and not just a theology of the sinner," she explains, "and how it was important for pastors to directly confront the issue of domestic violence from the pulpit. Those ideas felt healing to me." Another professor, Marguerite Shuster, inspired her: "She represented for me a woman who could stand in her full calling. Being a woman wasn't taking away from that; in fact, it added to who she was and what she could do."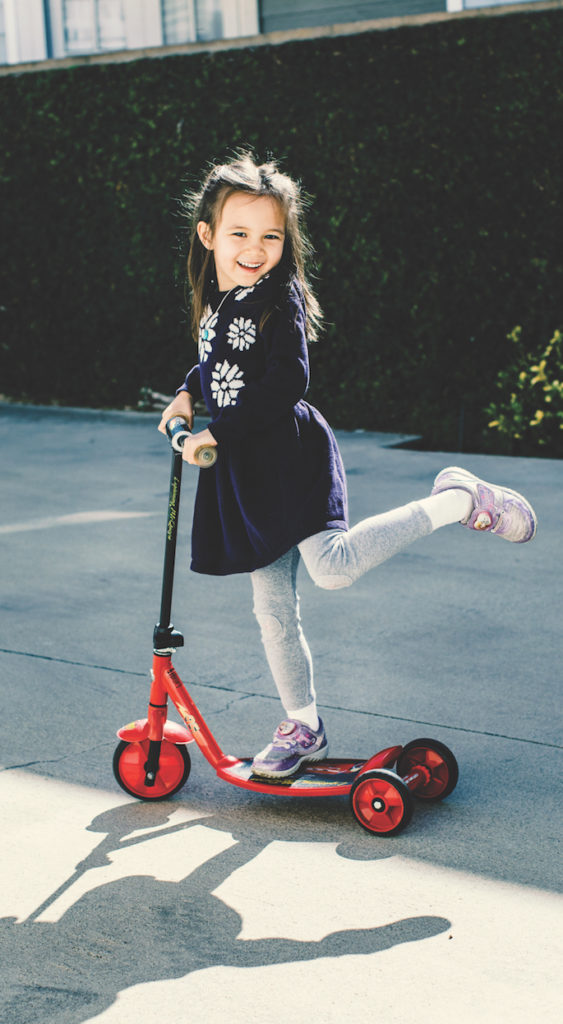 When she was awarded a fellowship that funded a year of international service after graduation, Ellen—with new husband Paul—served first at Oasis UK in London, providing holistic support to homeless individuals. It was there that she met a man named Jimmy. "Even though Jimmy now had his own flat, he would still come to our center every day to shower, talk football, and hang out. He came for the community," she says. "One day after taking his shower—which he could have done at home—Jimmy came out and said, 'I feel great! I feel human again!' That really moved me, because it struck me: this was a place that recognized Jimmy's dignity and personhood. Doing that, for every man and every woman, is what it means to be part of the kingdom of God."
After serving in two other places that impacted her deeply—Uganda, where she was overwhelmed by the immense poverty, and Taiwan, where she was challenged by others' boundless hospitality—Ellen returned to the US determined to live differently. She got her chance when Paul came across a job listing he thought might interest her: not in pastoral ministry, but working in a transitional shelter at the Center for the Pacific Asian Family in Los Angeles—CPAF—that serves survivors of domestic violence and sexual assault in the Asian Pacific Islander (API) community. She got the job. "It wasn't what I'd ever have anticipated for myself," Ellen says with her distinctively buoyant spirit. "I really think God opened the door for me to do this work." Nearly 13 years later, she's still there.
CPAF provides culturally sensitive support for members of the API community, primarily women, who have experienced abuse: a 24-hour hotline and intervention services in 22 different languages, an emergency shelter, two transitional shelters, and preventive community education. Now CPAF's community program director, Ellen finds herself challenged to live out the care she saw so clearly modeled in her past—and to do all she can to address the deep longing of all those she encounters to, like Jimmy, be recognized in their full personhood.
Hearing the stories of women who have come to CPAF over the years, though, has too often affirmed that gut-level fear Ellen felt for her baby daughter. "No one," she says, "marries someone thinking they will be a person of harm." One woman, Beatrice (not her real name), came to CPAF with her five-year-old son on a Greyhound bus from San Francisco to escape an abusive husband. "It was very heavy for her, having to recreate her life as a single mother," Ellen says. Over time, Beatrice made friends, joined a church, got a home through Habitat for Humanity, saw her son off to college at UC San Diego—"and now she's a member of the advisory council for the shelter that first took her in," Ellen shares with delight.
As she oversees CPAF's community and prevention work, Ellen seeks to culturally contextualize all they do—and to listen well. "We want to support the API community in the ways they need," she says. "It means going out with humility and asking, what works for you? What do you want to do that you don't have the resources for?"
They recently partnered, for example, with another agency to educate a group of Thai massage workers about what qualifies as sexual assault. "But the workers laughed and said, 'Those kinds of things happen to us in our work every day!'" Ellen says. "So we sked them what would be most helpful and they said, 'We want to learn self defense!' They need to keep working, but want a way to protect themselves from clients who push the boundaries. One of our staff members happens to know self defense, so we started a workshop for these women to empower themselves."
As she's done this work, Ellen has found some healing for herself. "Out of our staff of 40 at CPAF, we're discovering that most of us have experienced some form of sexual assault ourselves, and it's only recently that we've been intentionally talking about it," she says. Ellen is one of them. When she was just 11, a man followed her home, exposing himself inappropriately. "I never told anybody about it—but that experience scared me, and made me feel insecure as a girl for years afterward. It's only now, decades later, that rather than seeing myself as a victim, I can see myself as a disrupter to this kind of culture."
Ellen now has two little girls, and the elder, Shinja—whose arrival brought that flash of terror in the hospital room—is in kindergarten. "Having two daughters has really helped crystallize
for me why the work I do is so important," Ellen affirms. "It's about transforming our communities so that everybody is treated with the full dignity that Jimmy so clearly felt that day at Oasis. It's about making sure that dignity isn't chipped away because of their gender, and that they can stand in the full personhood of who God created them to be."
Although Ellen didn't end up in full-time church pastoring as she'd planned, she very much sees her work as ministry. "Listening to the stories of assault survivors is a holy thing," she reflects. "It's gritty work, but this is what Christ did: emptying himself to hold our pain on the Cross for the sake of redeeming us—and this has become the model through which I understand our Christian calling. It's in this sacred work of emptying myself to hold another's pain that I've been able not only to help restore a sense of personhood to others, but to come into more of who God has made me."
Last Halloween, Shinja decided she wanted to dress up as a supergirl. "I asked her, 'Do you know what you're fighting, supergirl?'" Ellen recounts. "'Bad guys?' she said—and I told her, 'Yes! They're bad guys that go by the names of sexism and racism!'" Ellen laughs as she remembers their exchange, then grows serious. "It's never too early for her to embrace that message of empowerment, and to start standing in her full personhood as a young lady."