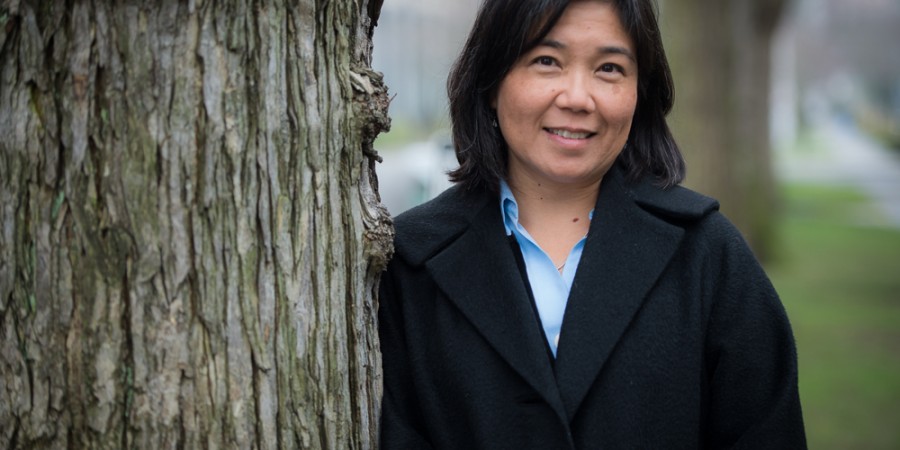 "I'm afraid of being sober. I used to see my dealer at 6 a.m. every morning, and now when I wake up, I don't know what to do." Alyssa is talking with others dealing with addiction in a recovery circle at the Recovery Café. Drug use has become so embedded in the daily rhythm of her life that she's not sure what to put in its place. Susan, another circle member, puts her coffee down, pauses, and says from across the table, "I'll meet you, then." And so the next morning—and the next, and the next, and the next, for months—Susan meets Alyssa at dawn as they struggle toward sobriety together.
On a similar morning ten years earlier, Killian Noe and Ruby Takushi [PhD '90] are praying together after a service at the New Creation Community in Seattle. They're praying for people struggling with homelessness and addiction throughout the city, and they're asking God how they might help. With multiple treatment centers and shelters already working in the area, they don't want their efforts to be redundant, so they spend time talking to other advocates and looking for unseen patterns they might address. They learn that while Seattle healthcare providers offer many services to those on the margin, limited resources exist for ongoing support.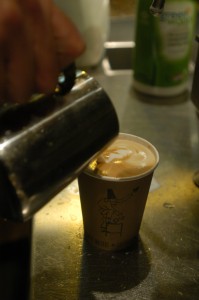 So Ruby and Killian decide to fill the gap. They wonder together what a center committed to long-term support might look like: they imagine people sitting around a table committed to sharing both their wounds and their hopes, baristas making good coffee so that people who are marginalized feel seen and valued—a place so committed to sobriety that everything from art classes to open mic nights are used for holistic transformation. In 2004, their plans are realized as they open the doors of the Recovery Café.
Ten years later, those early visions for the café are a daily reality. The staff and volunteers serve so many people at this point that everyone starts each morning with a time of contemplative silence to remember one another's humanity. After the silence, a raucous day begins. Volunteers play checkers with people struggling with mental illness while teenagers share their poems in a writing group. A woman struggling with a heroin addiction helps a blind friend practice yoga. A man who was living on the street just a week before is serving potatoes and gravy to others for lunch.
As people begin to feel safe in the hospitality of the café, they're invited to join a recovery circle: a group of seven to eight members committed to staying sober—and vulnerable—with one another. These circles create a safe space to struggle through shame and addiction with others. It's the heart of the café, and Ruby says it's the purpose of everything they do: "to create space and relationship that can invite healing." Being known and loved in this way, she says, sustains the journey toward recovery.
Supporting the recovery circle is careful planning, and as program director, Ruby uses her training to share the science behind psychotherapy with the volunteer leaders. It's work that is shaped by studying with Warren Brown, a professor "committed to the enterprise of honest scientific inquiry while still being deeply faithful"—at Fuller's School of Psychology, where she learned "to embed the science behind psychotherapy within our faith perspective and our community."
Behind the front doors of the Recovery Café is both a conviction and a hope: a conviction to create a safe space for people to meet one another, and a hope that when they do, they'll discover a community of people standing beside them—no matter how many mornings it takes—until they come to know themselves as valuable and loved. As one café regular put it, "I just needed to find someone to help me turn my story around."
The Recovery Café is based on a therapeutic community model that insures people have "ongoing support out of the therapy office." Ruby empowers the leaders of the weekly meetings to help cultivate intentional communities of people who are committed to vulnerability and to transforming their lives. Displayed on a wall in the café are their core convictions as a community. As a refuge for healing and hope, they will seek to be individuals who

Live Prayerfully

Show Respect

Practice Compassion

Encourage Growth

Give and Forgive