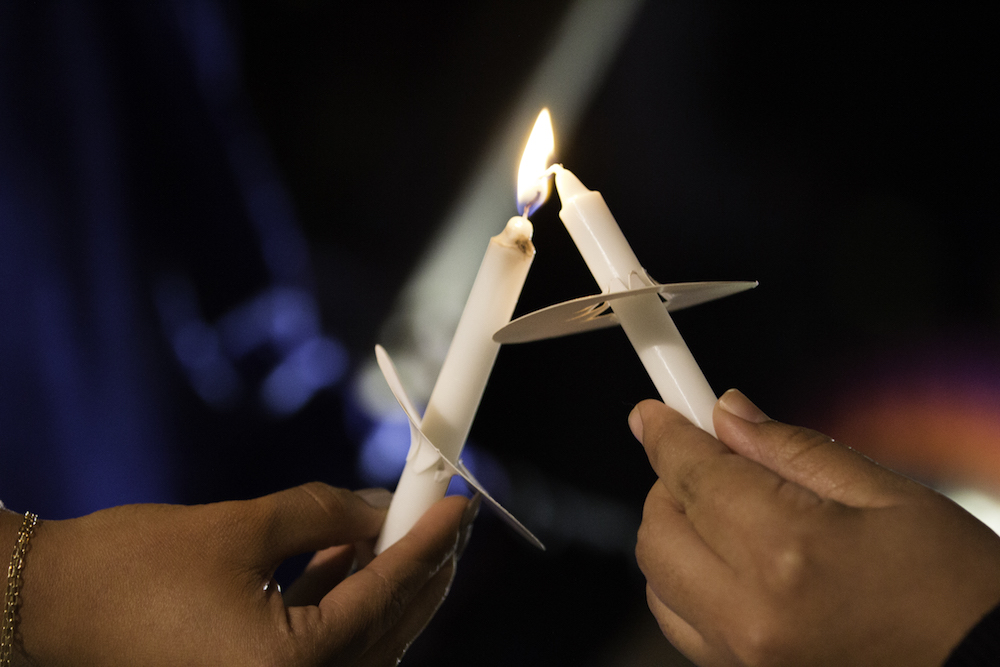 "Here am I, the servant of the Lord. Let it be with me according to your word."

—

Luke 1:38
Before moving into central Los Angeles 20 years ago, I had not thought that much about Mary. Mary was in the domain of my Catholic friends; we Protestants did not spend much time with her. But in my Latino immigrant neighborhood, Mary was everywhere, especially the Mexican incarnation known as the Virgin of Guadalupe. Her image was painted on every corner. As I got to know the girls and young women in my building, they often would ask me, knowing I was not Catholic, "Do you believe in Mary?" After some reflection, I responded, "Yes, I believe in Mary. Let's see what the Bible says about Mary."
Thus I "discovered" Mary with my young friends, as we read Luke 1 and 2 together. I heard more deeply the wonder, the surrender, the ruthless trust in Mary's words, "Here am I, the servant of the Lord. Let it be with me according to your word." (Luke 1:38) I wondered what it would have been like to be Mary. Could she have known, at her young age, what it would all mean? What lay before her?
As the months passed, I would come to identify more intimately with Mary, the mother who treasured and pondered so much in her heart, and whose own heart would be pierced. As my neighbors became my friends, as they trusted me with the stories of their lives, I too treasured and guarded many things in my heart. As we walked together through the joys but also deep sorrow and struggle in their lives, my heart too has been pierced.
But Mary's song, the Magnificat, gives perspective and reminds us that this is not the end of the story. Mary's trust is in God, in the fulfillment of the promise made to her ancestors. In the Magnificat, we see where her joy lies:
"My soul magnifies the Lord, and my spirit rejoices in God my Savior…"

—

Luke 1:46-55
We see in Mary that Christmas joy is not separate from the struggles of life, but breaks through the struggles, just as Jesus, the Light of the World, broke into our world when he was born to Mary that very first Christmas.
---
+ Read more from our series of Advent reflections here.