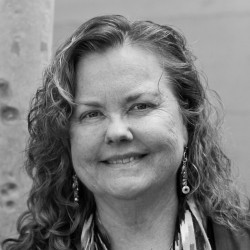 Theology Author
Judith Tiersma Watson is associate professor of Urban Mission in the School of Intercultural Studies. Born in the Netherlands, Tiersma Watson immigrated with her family to the United States as a child. After college, she taught fifth grade to the children of migrant farm workers in the San Joaquin Valley for three years, followed by five years in Amsterdam, the Netherlands, and Katmandu, Nepal. As a missionary with Dilaram House Ministries (a division of Youth with a Mission), she was active in discipleship, counseling, and rehabilitation through Dilaram's intentional communities.
Learn more about Tiersma Watson on her faculty profile.
Pursue an emphasis in international development and urban studies.
+ Jude Tiersma Watson reflects on a culture of distraction and shows how we can cultivate the spiritual practice of attentiveness, especially in urban contexts.