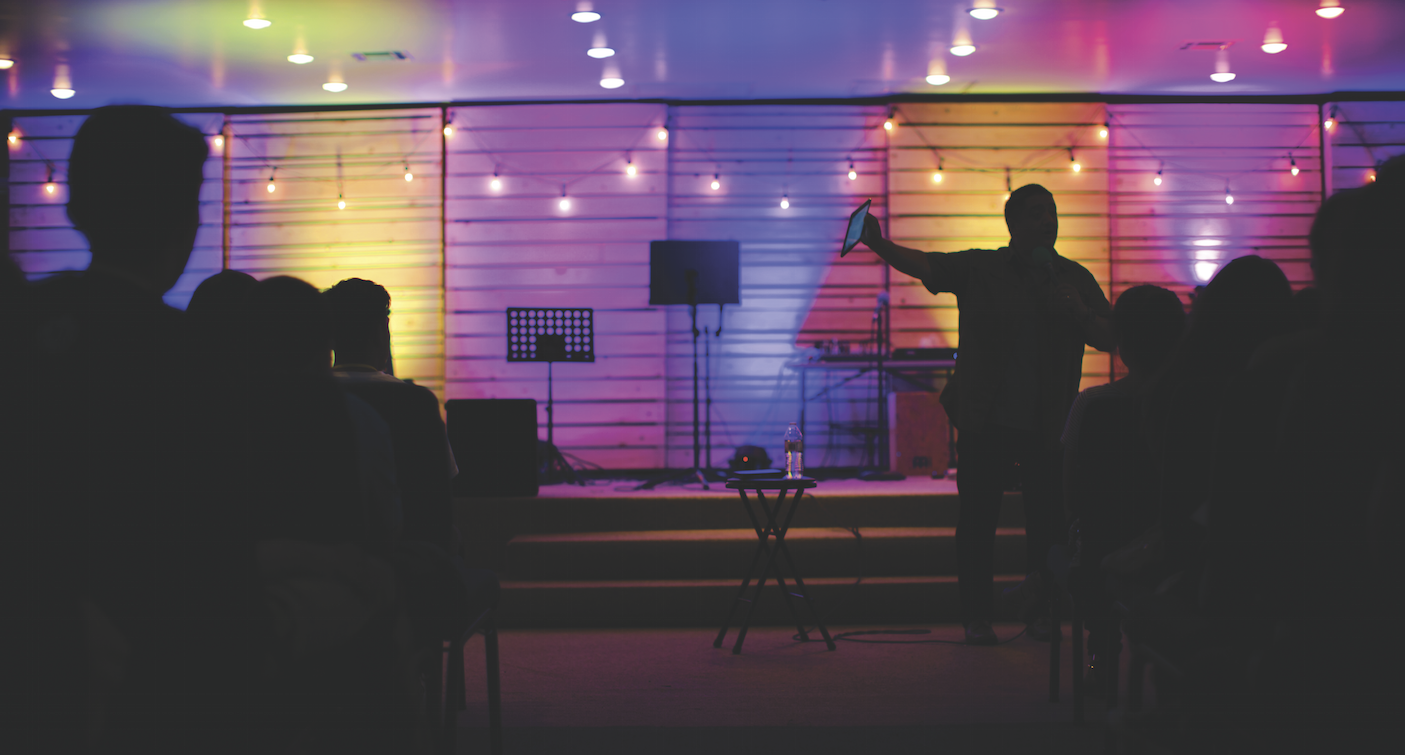 Driving down the road one night in 1988, Carlos Nicasio's life took a turn. The 16-year-old accelerated through the streets of National City, California, letting the whoosh of wind and drumming beats of "gangsta rap" overwhelm his senses. He didn't hear the sounds of police sirens over the rough rhymes of one of his favorite rappers. "I was listening to Eazy-E and thinking this was all normal," says Carlos. But it wasn't a normal night—or even his normal car. He had stolen it.
That day he was sent to juvenile hall for his first felony: grand theft auto. A year later, he'd return for criminal burglary. How a young boy raised in a Christian home could end up on this trajectory baffled his parents. Yet Carlos was rebelling in a society already turned upside down and broken, with no one to guide him through it.
Where he felt his church had failed to show up in his life, hip-hop giants like Ice Cube and Too Short emerged as prophets of truth. Their crude lyrics helped Carlos and his friends make sense of the gang violence they witnessed every day in their neighborhood, just a rock's throw from the Mexican border. "Gang activity and gangsta rap exploded into youth culture in the late 1980s," he explains. "Kids were being murdered because of the color of a rag or a hood. Everything we were seeing influenced the ways we behaved, the ways we acted, and what we did on the streets."
Carlos and his friends formed a graffiti crew and started spray-painting everywhere. That snowballed into more: drugs, more crime, and eventually joining a gang. He stopped doing homework and got kicked out of high school his freshman year, falling even further under the radar of a church that had no youth leaders. Without an education, Carlos had to knock door-to-door to find a job—sometimes working as a janitor in public places where his former classmates taunted him and said he wasn't cut out for school.
Over the years, news of friends gone missing or murdered shook Carlos's confidence in his identity and worth. On top of the grief, his cousins and family were rocked by personal losses. He wondered: What am I doing with this life I've been given? He resolved to turn that life around.
BRIDGING A GENERATION
Today, three decades after he first landed in juvenile hall, Carlos is an executive pastor at Iglesia Evangelica Bethel in National City. It's still a place of gang activity and high crime rates. For Carlos and his wife, however, moving away has never been a question. They don't want to leave the young people who live here—young people who remind Carlos of himself.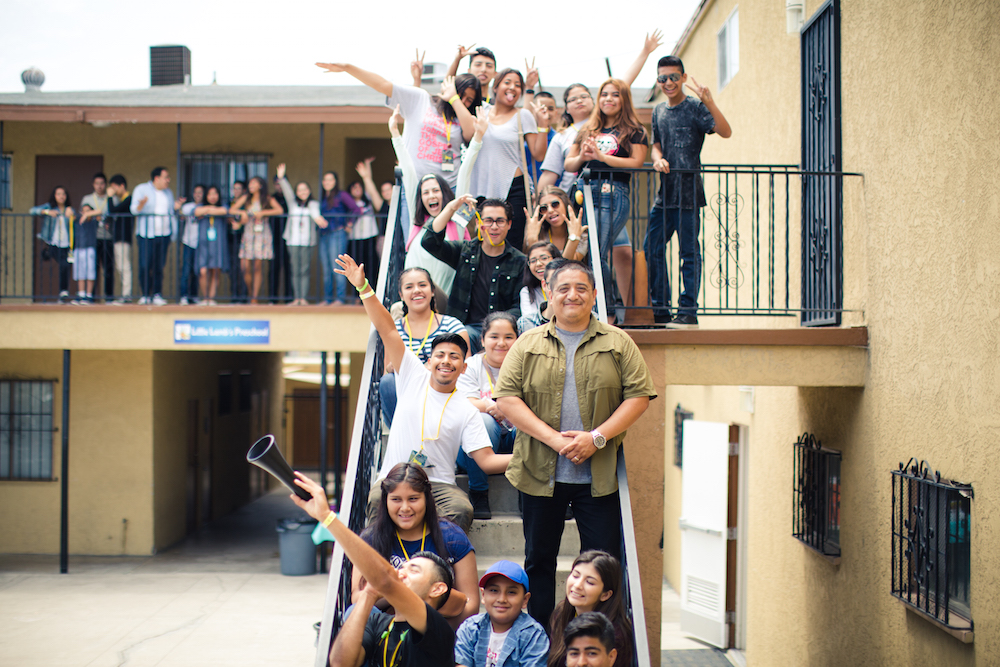 The region is home to Sweetwater Union High School District: one of the largest and most diverse in the nation, with over 42,000 students across 14 high schools and 11 middle schools. "Kids growing up in the environment here lose hope," knows Carlos all too intimately. "We, as the church, wanted to find ways to somehow come alongside this mass of young people and give them that hope for their future." One idea was to step out of the church and directly into the schools—reaching out in a way Carlos wished someone had for him.
In 2009 Carlos began the Fuller Youth Institute's Certificate of Urban Youth Ministry program to get training for this vision. Simultaneously, in partnership with a local high school, he launched 3D Interns, a weeklong intensive program encouraging young people to realize their leadership potential—and also helped launch the work of the Urban Youth Collaborative at the same school, nurturing student-led Christian clubs and other activities on campus. The two programs were separate but complementary. "Our priority wasn't to hit the school over the head with the Bible but to build a relationship and be a resource," he says, referencing a class with the Fuller Youth Institute's Kara Powell that showed him how to bridge God's word with urgent issues the school and community were facing. "Creating a bridge between the school and the church was the most important thing for me, because once a bridge was built, we could get things across." The Fuller Youth Institute gave him the strategies to develop a discipleship program that would train kids for youth leadership. Starting with three students from his church, he found a teacher to sponsor a club, announced a meeting time, and brought pizzas.
"Creating a bridge between the school and the church was the most important thing for me."
Kids started showing up: Eight kids, then 20 . . . 60 . . . 100. Those numbers came to include Abigail, a freshman who seemed lost and painfully shy. Carlos began to mentor her and with time, "she got so involved that she became president of our club for two years," says Carlos. "That was my vision: to see these kids take ownership of their schools, to produce youth leaders from within the student body." This past summer, Abigail stood in front of all the school's students to give her farewell speech as president. "To see how well versed she was and her passion for Christ was incredible," he says. "I'm standing in the back of the room with tears in my eyes because I'm thinking, God, this is why we started this club."
FINDING A PART TO PLAY
The Urban Youth Collaborative and 3D Intern programs today are more than a bridge; they form a thriving network of onramps and offramps between congregations and all 25 schools across the Sweetwater district. As principals watch their students benefit from various kinds of church partnerships—earning mini-grants to champion community service projects, finding support in attaining their educational goals—they see leaders emerge in their schools. The over 300 student leaders equipped through 3D Interns are making an impact in myriad ways: they're raising money to support needy families in their own student body; others who were near drop-outs are graduating, going to competitive universities, and returning to encourage the next generation.
The trust that's been built has led to unanticipated forms of cooperation as well. A principal called the Urban Youth Collaborative one recent morning with the tragic news that a student had been murdered the night before. "Would you and your churches be willing to officiate a funeral today in the cafeteria?" he asked. Indeed they would—and more than 800 students attended. "It's the relationships we've formed that allow us to do more than run a Bible club," says Carlos.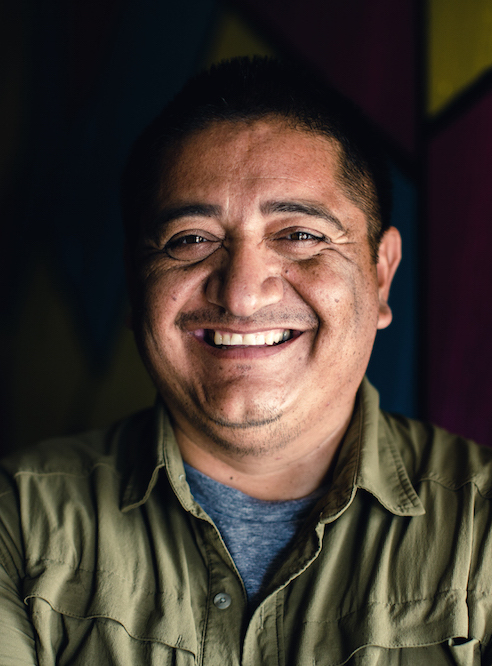 Thinking about his rebellious days on these same streets, Carlos says it's a miracle he's here today to do this work—but knows he wouldn't be as impactful if he hadn't lived it himself. "I see myself in these young people and believe in them despite their failures," he says. "Every young person has a part to play. I want to help them understand exactly where they fit." Five of his own 3D Interns have found their part as new staff at the Urban Youth Collaborative.
Today Carlos is back to tagging: but this time, he's working with principals and local street artists to graffiti art murals on school buildings that tell stories of restoration, redemption, and reconciliation in the community. It's a venture that emerged, he says, "out of the brokenness of my youth. We're painting a new picture."
+ Learn more about 3D Interns at their website, 3dinterns.com.