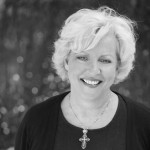 When Brad Strawn was asked by the faculty advisory board of FULLER magazine to guest edit on integration, considerable conversation took place around integration as a basic tenet of Fuller life. Integration of theology and art, science, work, culture, and psychology—these are arenas that we focus on specifically. In the Theology section of this magazine, Strawn and his colleagues consider in greater detail how theology integrates with psychology at Fuller.
Fuller, however, is committed to an ethos of integration, something more than overlapping one category with another like a venn diagram. We intend to apply theology to the whole of life, and the whole of life to theology, so that this commitment informs and gives meaning to everything we study.
This is evidenced specifically in that our curriculum requires every Master of Divinity and Master of Arts student to take four integrative study courses. More generally, our entire curriculum is concerned with integration among the academic disciplines, with "academics" increasingly defined not simply as expertise in a topic but in terms of formation within our Christian tradition. As School of Theology Dean Joel Green explains it, "Today, 'biblical studies' and 'ethics' are two separate things in many places of the academy in the West. Outsiders might consider many things to be 'theology' without knowing that theology itself is a fractured discipline. Among some, the distance between theology and science is minor compared to the distance between theology and biblical studies." For Fuller, though, integration means that "theological" disciplines talk to each other and "get in each other's business," says Green.
Faith and life. Church and academy. Prayer and politics. The contexts for integration are as infinite as the scope of human life. Cultural or religious or political differences, racial divides, technology, and city life—all of these exude theological commitments and invite theological reflection. Recognizing those commitments, and engaging them as evangelicals, is the undercurrent of seminary life. Not, does God exist? but where is God at work, and why and how does it matter?
This defining value—and the "reckless love" that it engendered in him as a boy—is what drove Senior Professor of Islamic Studies Dudley Woodberry, for example, to listen and learn about the Muslim culture as a path toward evangelism (read article). That hospitable path, it so happens, is fueled by the belief that "Muslims are people—they are people God loves," as he says on our cover. And so the cycle returns to Christian theology, or rather its center: the good news of Jesus Christ.
---
+ Lauralee Farrer is storyteller and chief creative at Fuller, editor in chief of FULLER magazine, and creative director of FULLER Studio.