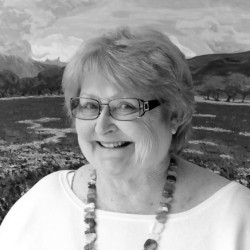 Theology Author
Roberta Hestenes joined Fuller Seminary in 1974 as Adjunct Professor in Communication and Educational Ministries. Over twelve years, she developed and taught the first course on women in ministry, edited a special issue of Theology, News & News on the theme "Women in Transition," and worked with administration to launch the Office of Women Concerns, a department she tirelessly supported during her time at Fuller. She was the first tenured female professor in the School of Theology.
Roberta designed, implemented, and spoke at the strategic Fuller national conference on "Women and the Ministries of Christ" in 1978. Co-sponsored by the Evangelical Women' Caucus, the conference had over 950 attendees from all around the United States and was the largest conference held at Fuller at that time. Roberta has written extensively on issues related to women in ministry, including essays in Christianity Today and the book Women and the Ministries of Christ, a book used as a resource in many seminary classes.
In addition to her work at Fuller Seminary, Roberta is the first woman president of a Christian college in the Council of Christian Colleges and Universities; the first woman to serve World Vision US and International as a board member, chairperson, and International Minister; and the first ordained woman in the PCUSA to pastor a church of 2,000 members. She recently retired after serving as teaching pastor at Bayside Church, a megachurch near Sacramento, California.