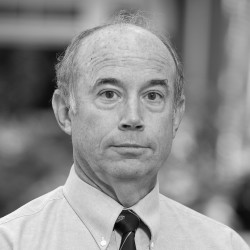 John Andrew (Andy) Dearman is director and associate dean for Fuller Texas and professor of Old Testament. Dr. Dearman joined Fuller's faculty in 2009 after several years of connection to the seminary, including teaching as an adjunct professor at two regional campuses.
Before coming to Fuller, he taught Old Testament at Austin Presbyterian Theological Seminary for 27 years, serving as its academic dean from 1997 to 2003. Additionally, Dearman spent time on faculty at Louisiana State University and has served as a visiting professor at the Friedrich-Alexander University of Erlangen-Nürnberg, Germany; Stellenbosch University, South Africa; the University of South Africa; and Justo Mwale Theological College, Zambia. A respected archaeological researcher, he has held staff positions on archaeological surveys and excavations in Israel and Jordan.
Learn more about Dr. Dearman on his faculty profile.