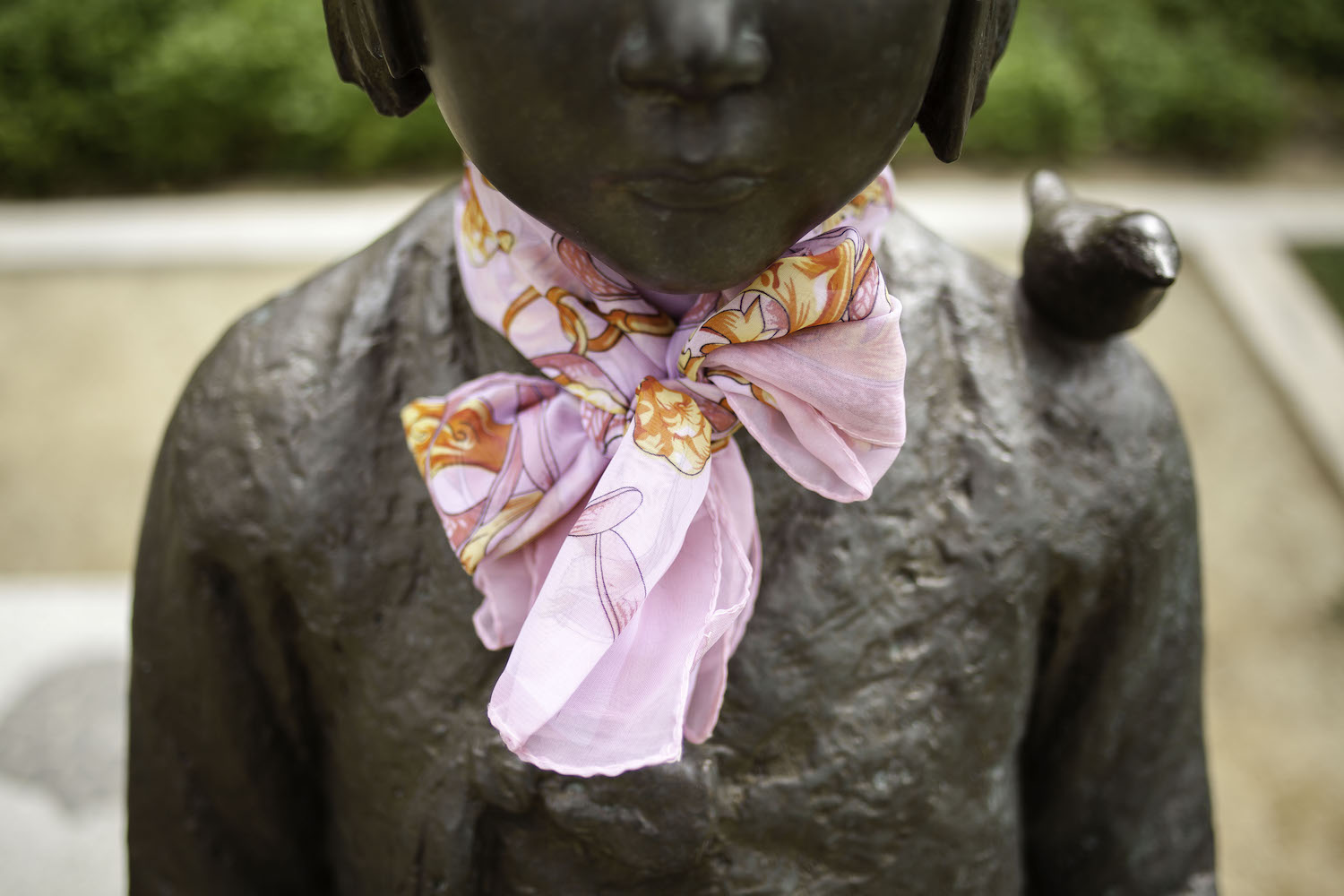 It was in the spring of 2014, at a forum hosted by Duke University's Divinity Center for Reconciliation, that I met Jun Nakai, a Japanese Jesuit priest who was studying at Boston College. My husband, Hyun Hur, and I shared with him our work with ReconciliAsian—a peace center in Los Angeles that equips Korean church leaders to work toward peace—and he asked if he could study with us. We agreed, and a summer of transformation unfolded for each of us.
As the trio got to know each other, Jun shared his discovery of the painful history of World War II "comfort women"—Korean, Filipino, and Chinese teenagers taken from their homes to "comfort" Japanese soldiers. Trusting parents were told little of what their daughters were expected to do, other than serve the war effort.
The children were subjected to horrors of abuse and rape, doubly violated when, because of their own entrenched shame cultures, they returned home unable to speak of the violence done to them. Those "comfort women," now in their eighties, have come forward in the last few decades, finally telling the tales of their violation [though the Japanese government denies wrongdoing].
As Jun spoke of his solidarity with the comfort women, Hyun remembered a nearby memorial to the nightmarish history. We decided to visit it together. We stood in silence before the bronze statue of a little Korean girl—a Japanese man and a Korean woman imagining the girls and their unspoken grief. Sadness overwhelmed us. Filled with pain, our time together was also filled with hope. It was a powerful moment.
The three of us talked together about our friendship and the forgiveness, hope, and shalom that we share in Jesus. Later, at a weekly peace study in Pasadena near Fuller Seminary where Hyun is an alumnus, Jun joined us as we studied the Bible to learn more about "shalom theology." As an act of reconciliation, Jun committed to learning and speaking Korean—a rich and meaningful gesture to our group.
So often the idea of shalom can feel so abstract, so out of reach, but that summer three friends experienced the real life ways that healing and peace can happen.
---
+  by Sue Park-Hur, codirector of ReconciliAsian