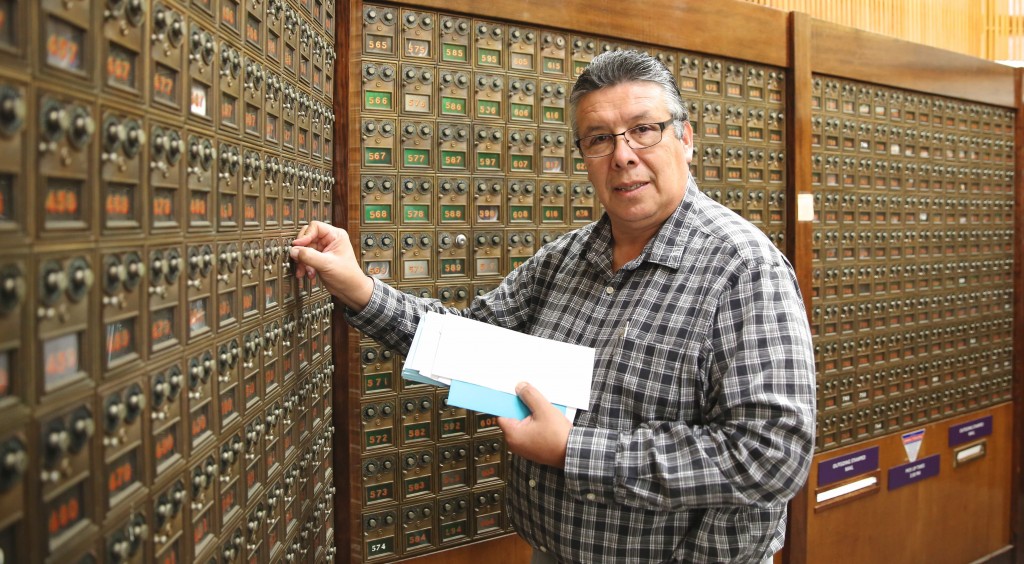 Working in a Christian environment was something I've always wanted, but at the same time I didn't understand why God had me here at Fuller when I was so used to being the only Christian at work. It was quite an adjustment. I remember telling my wife Lilian as we went home one day, "I don't know why God has me here. I haven't figured it out yet." She asked me, "Well, do you enjoy it?" I loved it!
I think the issue was this: at my other jobs, I was the only Christian, and I was always the one people would come to with questions. Here, I was surrounded by professors and students who already knew Christ, and they all had way more education than I had. So during that first year I was constantly asking, "What am I doing here?" It was an ongoing process, but I remember one day when God finally answered me.
I was walking around campus doing my deliveries, and when I walked by the corner, I met a former student and staff member. From our earlier conversations I knew she was engaged to be married, and as we were walking she started telling her story. She and her fiancé had broken up. I thought of all the things you could say, but nothing seemed appropriate. All I could think of was that I could pray for her. After we talked, she headed off to the bookstore, and as I walked to the 250 Madison building, it occurred to me that God answered my prayer: my job was to pray. So as I would go to each office on my daily rounds, I started praying for my coworkers.
Whenever staff members became sick, I would especially pray for them. Toi and Sam Perkins- Prince, Ruth Vuong, Juan Martínez and his wife—every time I went by their offices I would quietly pray for them. If I came by twice, I would pray twice. If people were getting married, I would pray that things would go smoothly. Now whenever we sort the mail, I start praying for people as I see their names, and whenever I see a check, I'll pray, "Okay Lord, let this multiply. Use this for your glory." It's been nine years since I started praying here, and I've been doing it ever since.
---
+ by Larry Puga, who has been working at Fuller as a mail clerk since 2007. Although he's stopped walking the route, he still prays for people every day as he sorts mail and waits on people from behind the mail window.