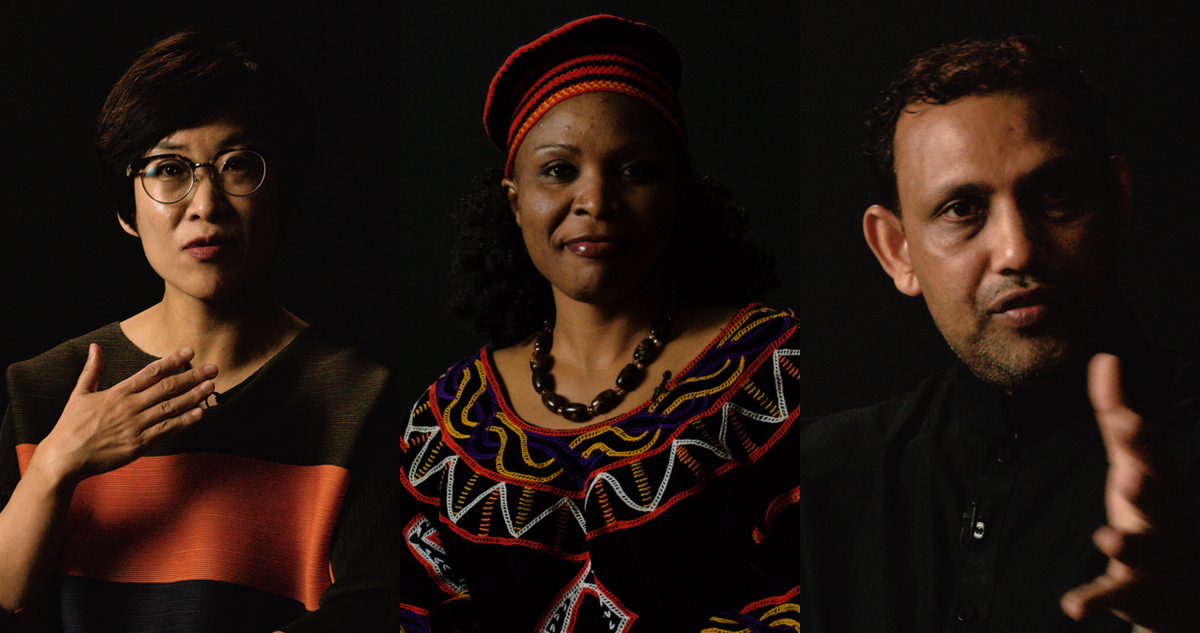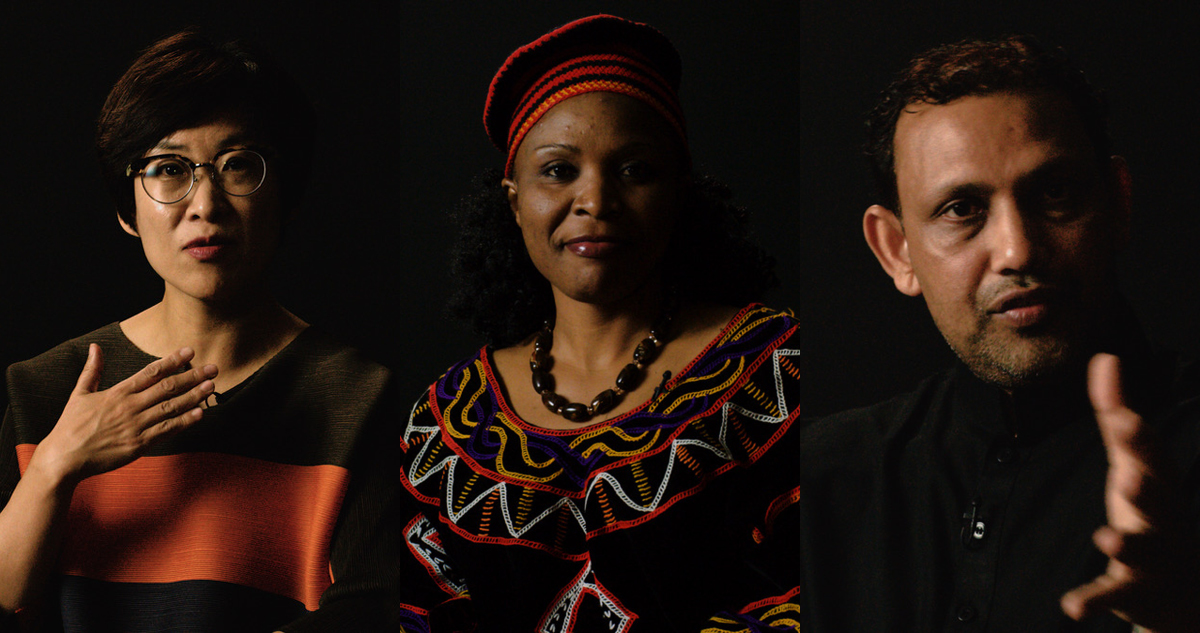 "Blessed are those who are persecuted for righteousness' sake, for theirs is the kingdom of heaven." —Matthew 5:10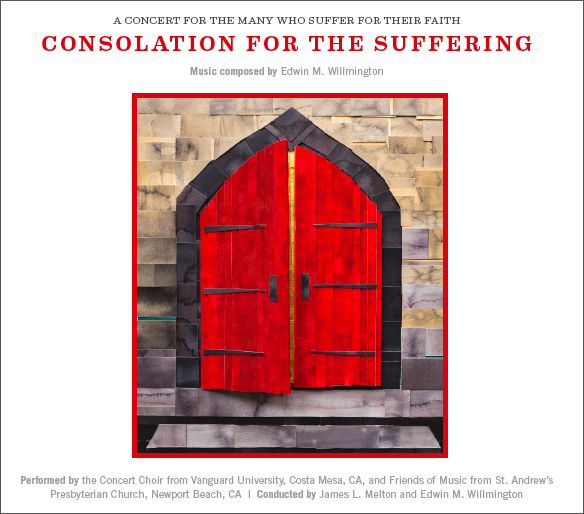 + In February 2018, Fuller Seminary's Fred Bock Institute of Music and the Brehm Center for Worship, Theology, and the Arts presented a concert of music and narrative for the many who suffer for their faith. The event amplified stories we do not often listen for: the voices of the daily persecuted and suffering Christians around the world. Choirs from Vanguard University and St. Andrew's Presbyterian Church, Newport Beach, joined conductor James L. Melton and Fuller Seminary's composer-in-residence Edwin M. Willmington to create an evening of listening, contemplation, and prayer. Below, explore music from the concert and interviews with members of the Fuller community reflecting on persecution from their own contexts. Listen to the whole album.

"You realize that you have no voice and that you are a second-class citizen. Even the state and the police and even your neighborhood don't consider you an equal human in that context. Then you have only one source, one platform, you have only one rock on which to stand and that is a heavenly court."
+ Eric Sarwar, PhD student, reflecting on the difficulties of living in Muslim-majority Pakistan. Click here to hear Eric play his harmonium and read how music became his language for interfaith dialogue. Music by Edwin M. Willmington. Copyright 2018 Shepherd's Staff Worship Music. Lyrics by Ken Bible. Copyright 2018 by LNWHymns.com.
"They began to shoot my father, and he couldn't go any further. He still has a big scar of a gunshot on his arm, so he actually had to take care of the rest of the family and flee to the south. To be honest with you, I can't imagine how they survived."
+ Eun Ah Cho, assistant professor of intercultural leadership, reflecting on the generational repercussions of her grandfather's martyrdom by North Korean soldiers. Music by Edwin M. Willmington. Copyright 2018 Shepherd's Staff Worship Music.

"We should pray for those in the midst of persecution and their families as well and that they would be able to love the people who persecute them. When you're being persecuted, you're faced with the temptation to hate, to even kill. But we should pray that Christians would be able to love back."
+ Lilian Ateh, MDiv student, reflecting on brutal persecution in West Africa and her struggle to love those who violently attack her Christian community. Music by Edwin M. Willmington. Copyright 2018 Shepherd's Staff Worship Music.

---