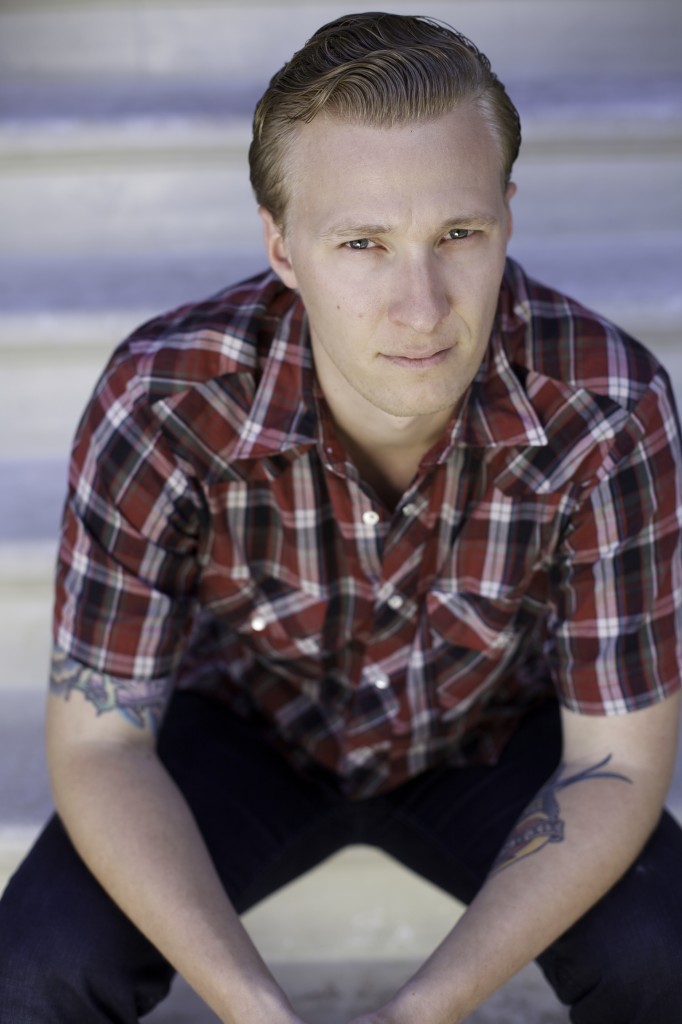 There is a story in the family: when Nate was five he strummed madly on his mother's guitar one day and pronounced to the room, "I think God is calling me to be a pastor."
At the end of 2013, Nate Myrick walked away from Fuller Theological Seminary with a guitar in one hand and a Master of Arts in Theology in the other. He still strums madly on his Fender Thinline Telecaster, and he is still passionate about the Bible, authenticity, orthodoxy, and teaching—even if he does not fit the traditional description of a "pastor." The academic-blogger-songwriter-theologian is all right with that. He is where he needs to be.
The path to this spot finds its genesis in the scene of the little blonde boy with guitar and prophecy, but it winds through Central America, burnout, hundreds of performances, marriage, and the US Department of Immigration.
Nate was part of a touring music ministry for a year, and in that year he traveled through the US, Canada, the Philippines, Honduras, and, unexpectedly, El Salvador. The month-long trip to Honduras was more than Nate and the rest of his team bargained for; a coup d'etat to oust the current president saw a suspension of basic human rights—including free speech and the right to assemble—and Nate discovered a new definition of stress while helping to keep the team out of live fire or jail. It was thanks to the coup that the musicians found themselves hiding out in El Salvador. But the political turmoil, for all its stresses and strains, was not the piece of the tour that changed Nate. Instead, it was a Christianity that ministered to him among the people he thought he was going to evangelize. Here was something, Nate says, vastly different from the nationalist, Enlightenment Christianity he had grown up with; what he saw was not following Jesus with a million little caveats and compromises, nor simply words and intellectual assent. It was a Christianity of action and word, of truth and deed. He would never be the same.
He returned to the States with a jumble of emotions and experiences crammed into his overworked and overstimulated brain. After a solid year on the road, touring nonstop through foreign countries and foreign cultures and foreign theologies, Nate crashed hard. With too much to process and reconstruct to sleep, insomnia in the States affected him as much as the Christianity in Honduras did.
As he tried to gather the shards of the window through which he used to view the world, Nate met Lesley. Within a year, they were engaged. A new life with his bride stirred something in Nate to be somewhere and do something, not just anywhere doing anything. The questions and observations from his year on tour—questions that had shattered everything—returned. Things began to come back together, or perhaps, he thought, needed to be put back together in a new way. Looking to use the music and lyrics that coursed through him to help reassemble his worldview, Nate wondered if there was a place that could teach an artist to be a theologian, to use art for theology. A simple Google search landed the Myricks on Fuller's Brehm Center for Worship, Theology, and the Arts. Nate could hardly believe it. "You should go there," Lesley said. And that was that. Almost.
Lesley is from Canada, and the Myricks thought some immigration legalities needed to be worked out before they could move to Fuller's main campus in Pasadena. A sojourn into Canada went from temporary to indefinite, and the newlyweds were soon stuck. As they waited, they took the opportunity to reconnect with some old bandmates of Nate's living in Canada—and drove to their house to spend the weekend. Nate was back with some of his best friends, some of whom he had known for two decades. But something was wrong—his friends were distant. Their language was . . . bizarre, their actions more so. Something wasn't right. What was it?
He couldn't quite put his finger on it until he went to their worship service on Sunday morning. Though their friends had been different, nothing could have prepared Nate and Lesley for what they realized that Sunday. Their friends were not in a church. They were in a cult.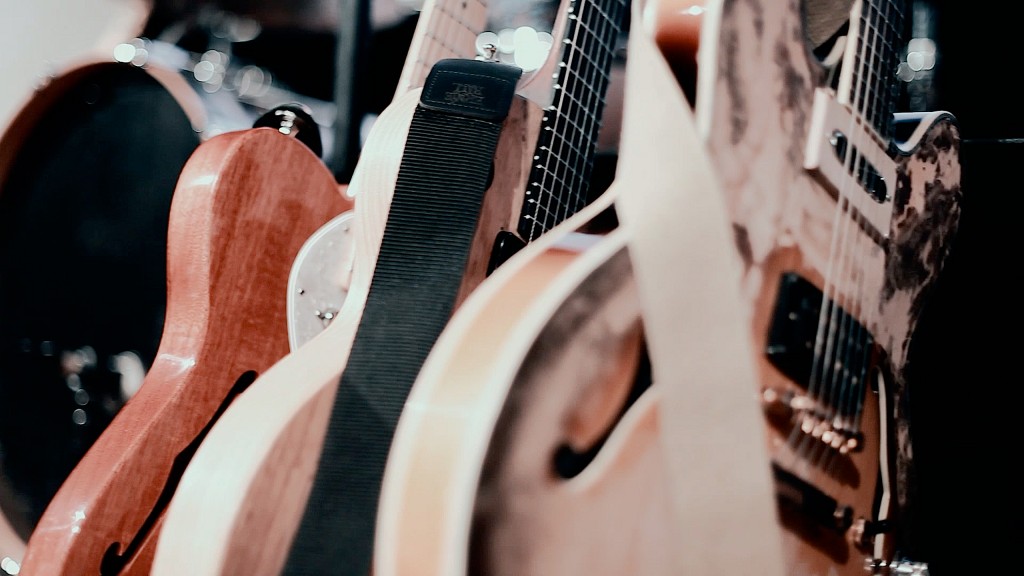 In retrospect, Nate can see clearly what was wrong. But at the time, he had no words for the conviction in his gut. He didn't know how to tell his friends that nothing there was true, that everything there was a lie. All he could say as he walked away from the "gathering" was that it was the creepiest thing he had ever encountered. What he saw was filled with secrecy, control, fear, and shame, wrapped in biblical teaching to confuse even the most learned disciple. Nate felt the need for a theological framework and education more than ever. Otherwise, how could he explain or even differentiate trueness to those who had been blinded into believing lies?
Exile in Canada finally ended, and the Myricks made it to Fuller Theological Seminary. Nate brought his questions with him. Everything from Honduras, everything from that weekend with the cult, all the shards of his boyhood faith: they never quite left his mind, but rattled around and rearranged themselves. His questions led to more questions. What was truth? What was sincerity? What was right and wrong? What was orthodoxy, and what was masquerading as orthodoxy? And what could a guitar player do about any of it?
The answer to the last question, at least, was to write music. Nate cut an album. Months of research and practice and contemplation were poured into what would become a master's thesis for Nate to complete his theology and the arts emphasis through the Brehm Center. A sonic exploration of truth, lies, doubt, idols, blindness, and authenticity, Nate's album Believable Lies brings Led Zeppelin-style vocals and more than a bit of Dick Dale-esque surf guitar to the service of theology. He is following the musical project up with a book that delves even deeper into the same subject, that uses his encounter with the cult as a starting point to exposing and tearing down temples to false gods. Because the album itself isn't enough: pleased as he is with the album, Nate doesn't hope it makes his listeners think he is right. He hopes it makes his listeners think.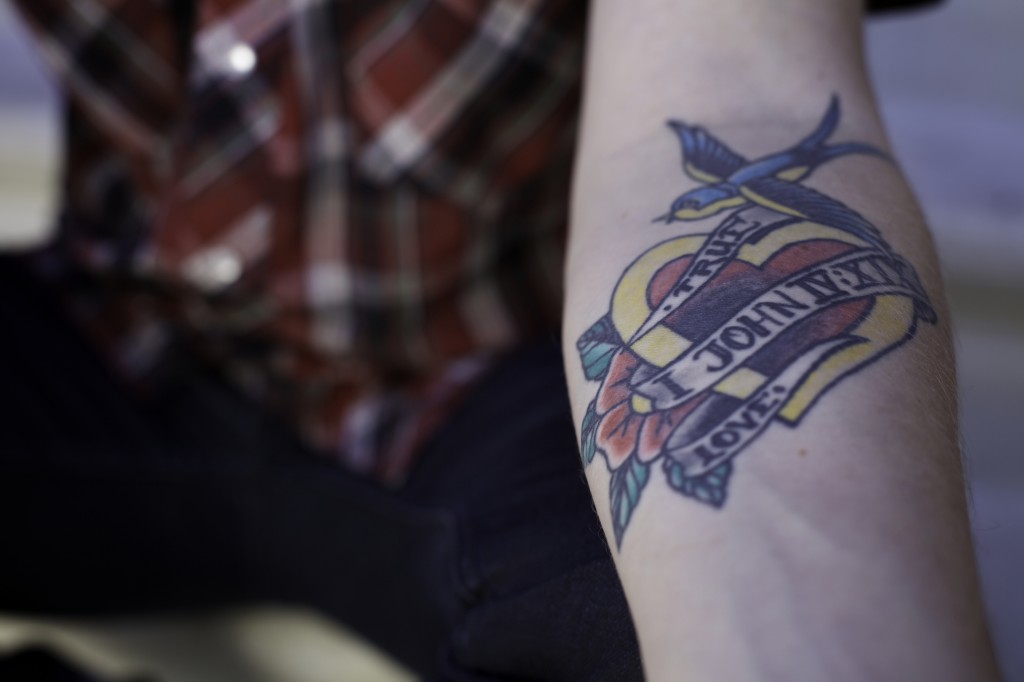 For Nate, that is what is at stake. It isn't about being right; it is about breaking through self-deceit that can lead one to join a cult, about living a redemptive gospel in word and truth, about righteousness as Paul seems to have understood it: Righteousness is recognizing that we aren't right and stand in desperate need of God's grace and transformation. Being right, holding on to "my way or the highway; my Jesus is the only way to encounter Jesus"—this is an idolatry, Nate believes. It skews our perception of reality until we rail against the reality that we encounter in the Bible with "that's not actually what it means" or "that was just an extreme abstraction" or "that is applicable to private life, not public life." How do we get to the point, Nate asks, where we allow this sort of pride and compromise to happen? That is what he keeps asking. And why he keeps making music.
Yes, he is writing both the book and a weekly blog. Yes, he is pursuing a PhD. But he is also still rockin' the Telecaster. Because that is who he is, how he is engaging the question.
He is authentically pursuing transformation, not leaving behind a core piece of himself as he tries to delve deeper and deeper into who God is and how we walk humbly and honestly before our God.
Because what pastor would you trust who is untrue to himself or herself? Because what pastor would you trust who was not transformed by the love, power, and transcendence of God?
And so here he is, many years from the little boy with the guitar and the calling, still holding the guitar and living into the calling. He is a pastor, even if an unusual one, preaching with books and tube amps, searching for and examining truth, articulating what he declares are the lies we can't express but believe every day. As he continues to rebuild an entirely different means of seeing the world, he knows that this is the somewhere he is supposed to be and the something he is supposed to be doing.
Watch a mini-documentary about Nate below, and a video of his music here.