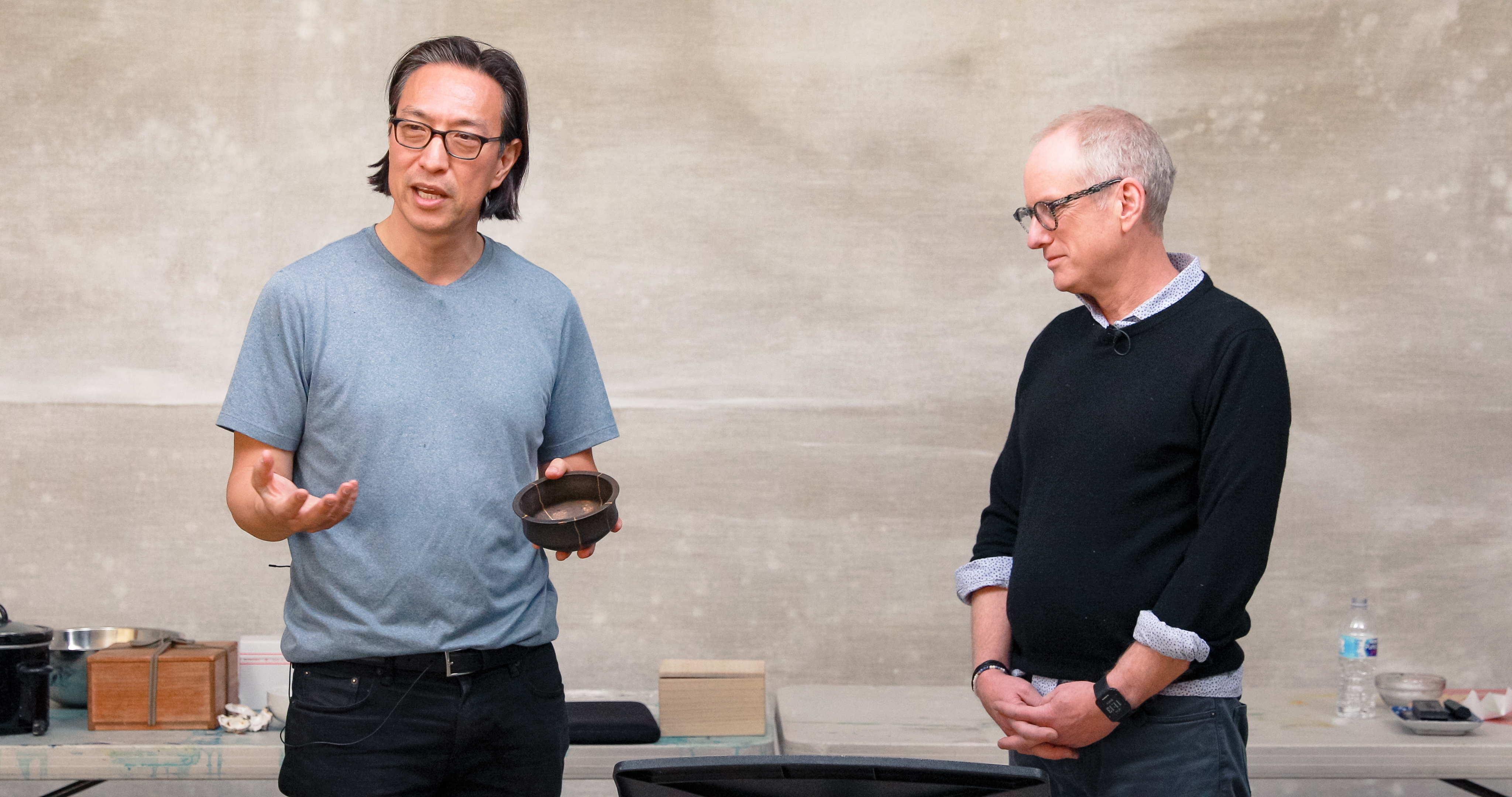 "There's some power in how we can narrate our future. But we have to be willing to embrace our brokenness."
+ Makoto Fujimura meditates on the psalms and the sacredness of materiality.
"The kintsugi bowl is far more valuable than it was before it was broken."
+ Makoto Fujimura describes the Japanese art of kintsugi and the value that arises in being mended and renewed.
+ Makoto Fujimura reflects on the weight of trauma and the necessity of accepting our brokenness in the movement towards hope and joy.
+ Makoto Fujimura speaks on human imagination and God's invitation to participate in new creation.