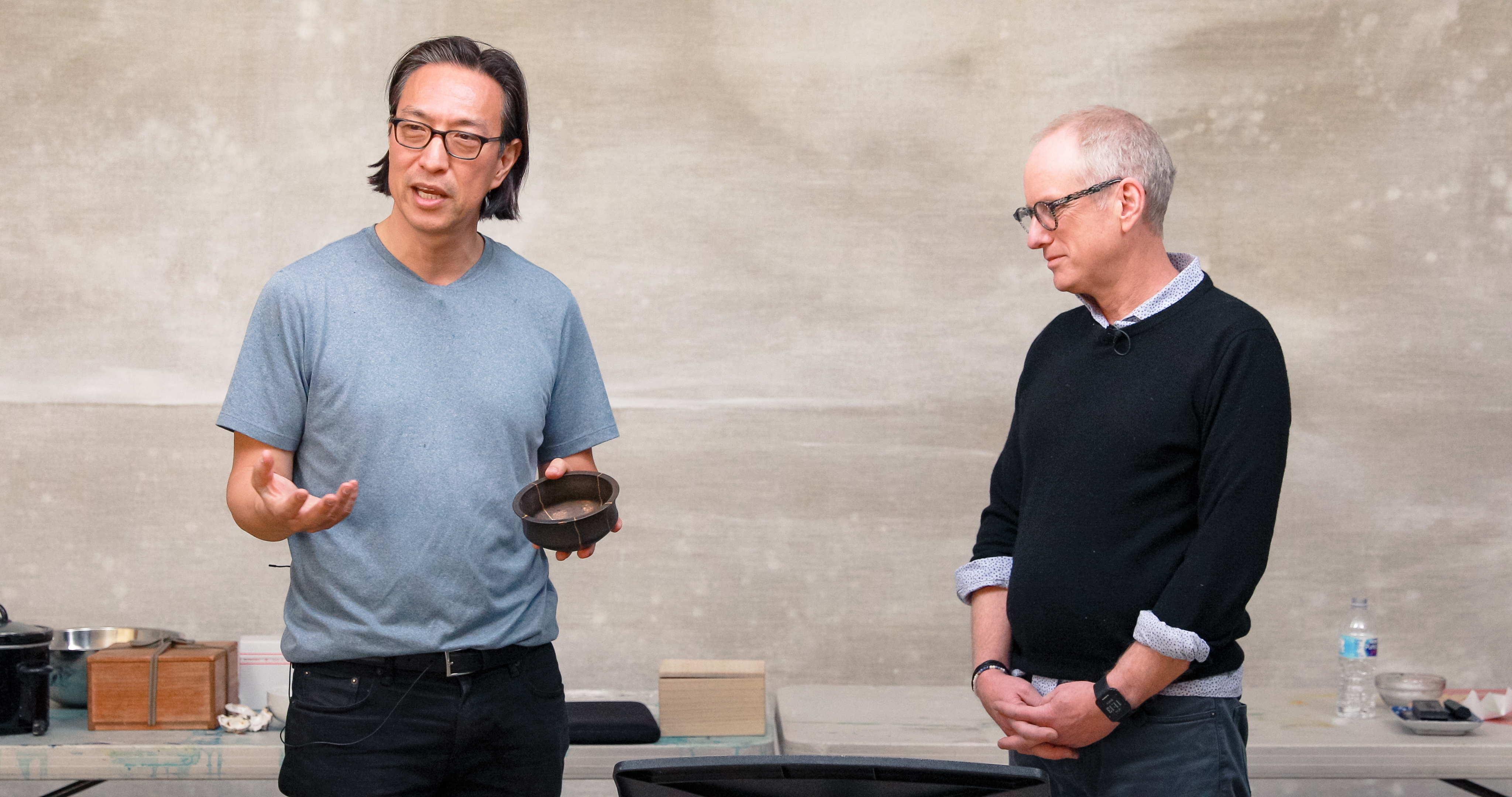 + Makoto Fujimura, director of Fuller's Culture Care Initiative, reflects on how the arts and imagination play an integral part in the Christian life, and how they speak of moving through brokenness as a necessary step in the journey toward hope and renewal. These videos were filmed at the Brehm|Fujimura Studio at Fuller Seminary. The art in the background is Sea Beyond by Makoto Fujimura, courtesy of Waterfall Mansion Gallery in New York City.

"There's some power in how we can narrate our future. But we have to be willing to embrace our brokenness."
+ Makoto Fujimura meditates on the psalms and the sacredness of materiality.
"The kintsugi bowl is far more valuable than it was before it was broken."
+ Makoto Fujimura describes the Japanese art of kintsugi and the value that arises in being mended and renewed.
+ Makoto Fujimura reflects on the weight of trauma and the necessity of accepting our brokenness in the movement towards hope and joy.
+ Makoto Fujimura speaks on human imagination and God's invitation to participate in new creation.