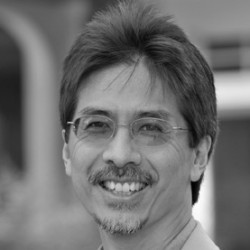 Theology Author
Dr. Cameron Lee has been a member of the Marriage and Family program faculty since 1986. While teaching marriage and family studies courses on the Fuller campus, he also speaks off-campus as a Certified Family Life Educator. He is a licensed Family Wellness Trainer and a member of the National Council on Family Relations. Lee's current project is the development of the Fuller Institute for Relationship Education (FIRE), which seeks to help congregations create sustainable marriage and relationship education ministries through the low-cost training of volunteer leaders. Lee has published eight books, most recently, Marriage PATH: Peacemaking at Home for Christian Couples (2015).
Learn more about Dr. Lee on his faculty profile.
Study Marriage and Family Therapy with Dr. Lee.
"The clinical virtues of humility, compassion, hope, and Sabbath rest are narrative-dependent. In other words, their meaning and unity derive from their place in a shared story. We can consider them as character qualities, but only in the sense that they are appropriate to being a character in a particular story: the story of God's ongoing restoration of shalom."
---
+ Watch Dr. Lee preach on 2 Corinthians 3:1-3.
---