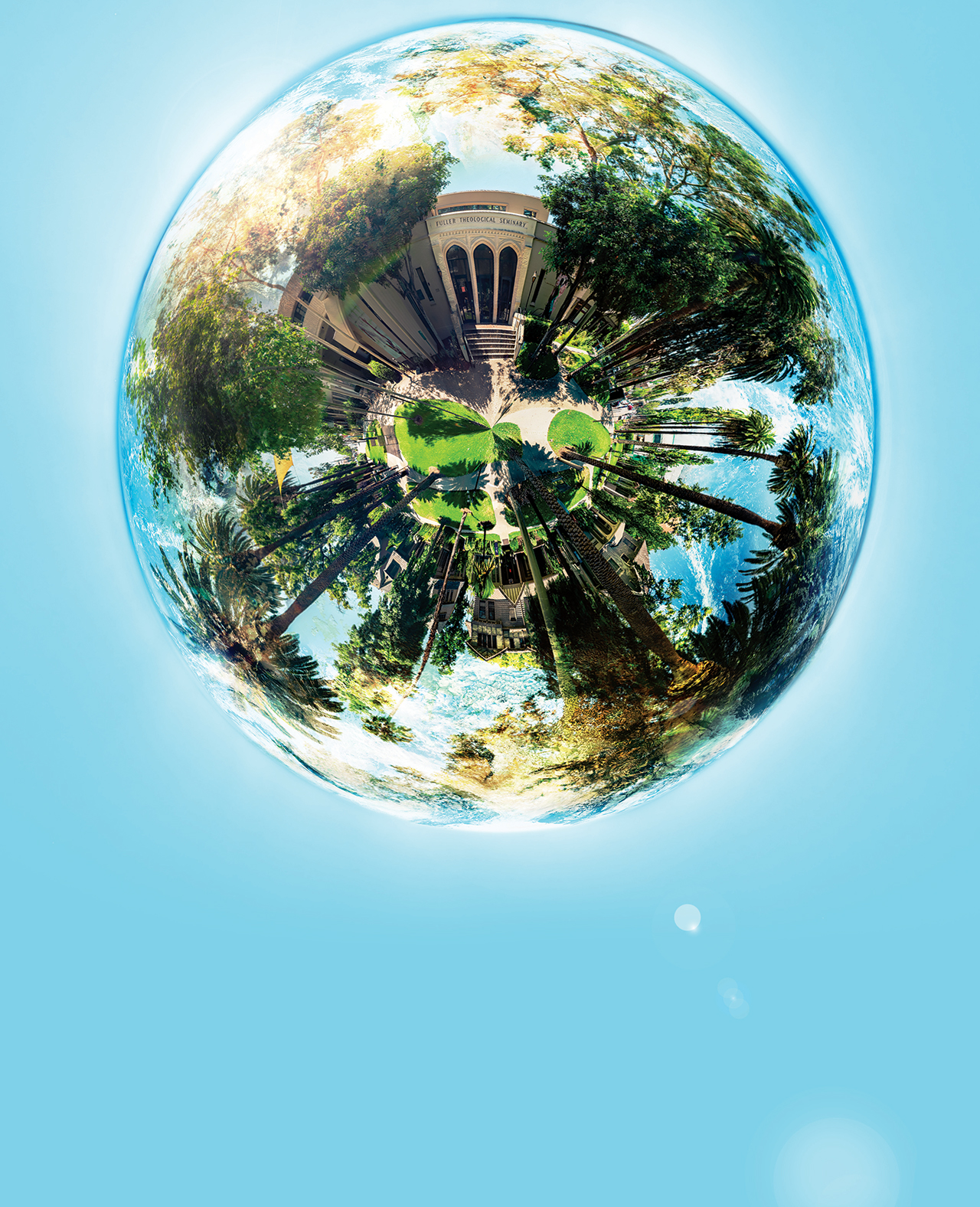 After months of online discussions and a retreat in Colorado, the 38th cohort of the MA in Global Leadership program was about to meet in Pasadena for two weeks of class—their last time to be together in person. The day before, Bob Freeman, associate dean of the program, moved from seat to empty seat, praying. "This class is about submitting to one another and really listening. I don't know all the answers, but together we can ask good questions and find some answers," he says. "I sit in every chair and ask the Holy Spirit to do his work, and the Spirit always does."
Although it was their first time in Pasadena, the students entered the fluorescent-lit classroom the next day as if they were home. Two years of online coursework made them like family, sharing intimate laughter and chatting over coffee. Before he began, Bob walked from seat to seat, hugging and speaking with each student and smiling often.
Over the next two weeks, the students settled into a rhythm of personal testimonies, presentations about their own ministries, group prayer, and worship, trying to integrate what they were learning about ministry and organizational leadership into their own contexts. After each student presented on his or her own ministry, the group discussion turned to empowerment, laying on of hands, and prayer. "Just about everyone who has experience in ministry gets hurt in different ways, and many of them come to the program carrying personal pain," Bob says. "When you allow ministry people to come together in a safe place, they bond immediately. Even though their circumstances may be different, they really know what the other person is going through."
On the final day of the course, the students stood in a circle as Bob passed out bright autumn leaves he had collected for them. In that small circle were a senior pastor from a multiethnic Detroit church, a young nonprofit leader from South Los Angeles, a missionary from Nigeria, a founder of Italy's Youth for Christ chapter, and even a student on a video call from Indonesia who stayed up through the night to participate in real time. "At the end of a season," Bob said to them, "the green drains out of this leaf and leaves the true colors of what it actually is. That's what you're called to do when you leave this place—die to yourself and let Jesus be born in you and show through you."
Later that night, the students celebrated with an ad hoc pizza party, staying up late at a nearby home to share more stories and brainstorm ways to stay connected as they traveled back to their ministries around the world. "They were coming to the realization that they probably won't be together again in the same room," Bob remembers. "They were grateful for what God had done during this time."
+ Below, three students from this cohort share their experiences in their own voices and, taken together, offer a glimpse of an alumni network that spans the globe.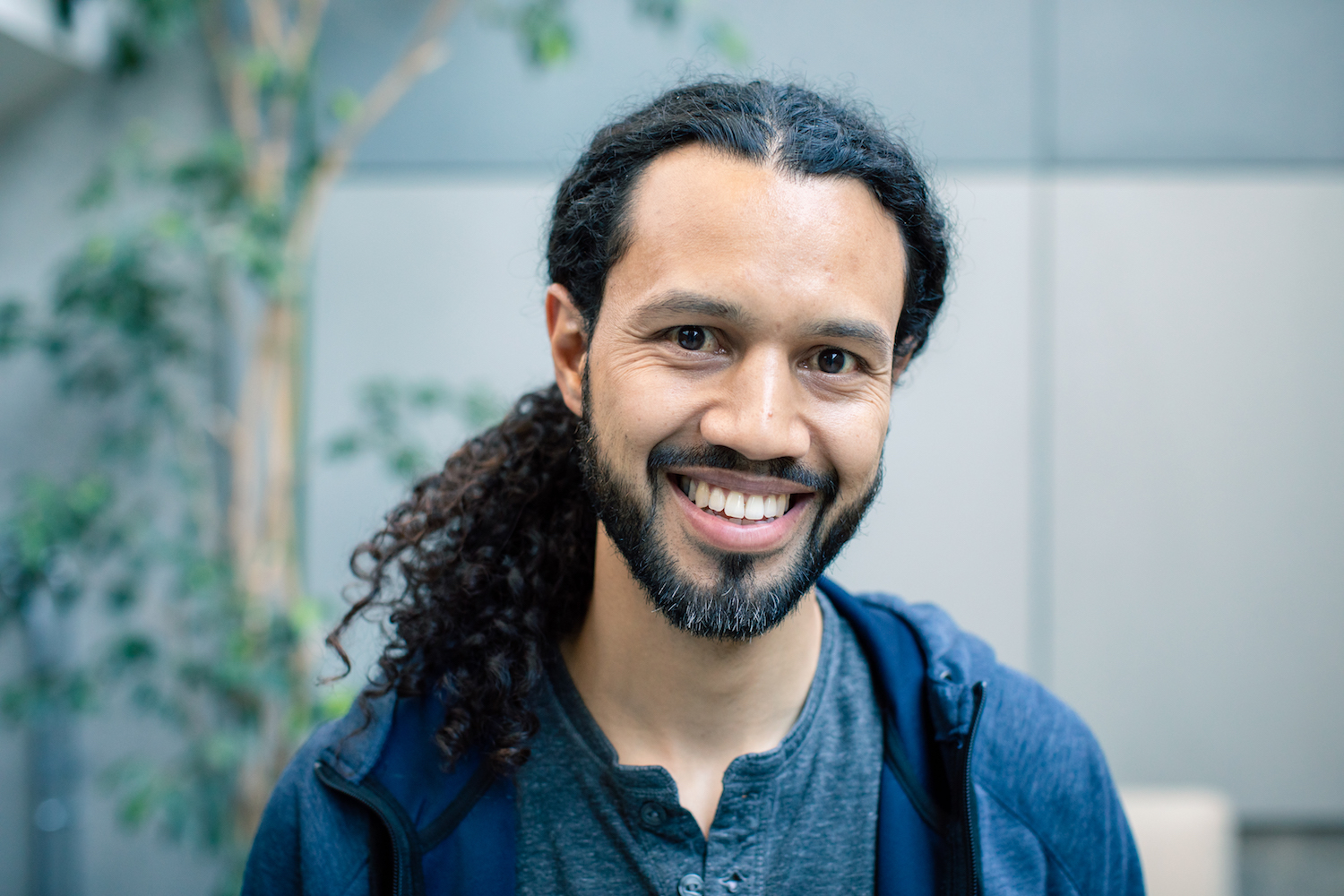 When I was working on Hollywood film sets, I came across representations of people from socioeconomically disadvantaged communities that didn't honor the complexities of people's lives in the Los Angeles neighborhoods of my childhood. These one-dimensional stereotypes created barriers in the lived experiences of these residents, and it certainly wasn't our people telling our own stories. I decided to do something about it and partnered with community members to create a nonprofit organization called the Social Justice Learning Institute. As the creative arts director, I developed programs utilizing the arts as a tool for marginalized communities to reshape their own narrative in ways that lead to hope, action, and transformation. I've been able to help them reenvision their own lives despite their circumstances.
Art provides the tools to dream and imagine. It helps you to reflect on your life, your relationships, and pretty much everything around you. It's therapeutic for people to hear their story shared aloud and to revisit the darkest parts of their stories, and as they speak about their lives on camera or other media, they see that their stories are valuable enough to share with others. We want to remind them that they're made in God's image and that they have agency to tell their own narratives in ways that transform systems and people.
For the youth I work with, their environment tells them they're not worth anything. The media, overpolicing, underresourced schools, a lack of employment opportunities, liquor stores, the dilapidated buildings and lack of green space—everything you can imagine devalues their lives and strips away their humanity. It limits their ability to dream and reimagine something different. So we build school programs that help students reimagine their lives. We help them create media about the nuances of their lives and communities that aren't in the mainstream, and they spend time together at the institute practicing community. Before meals, for example, a student will call to the group, "Is my family ready to break bread?" Everyone responds, "I am my family's keeper," and the caller says, "Then let's break bread." It's the idea that we won't eat until everybody has something to eat; we won't begin until everybody has enough. It's a ritual that helps them understand the value of each other's lives and why community matters.
When I was in the MAGL class, I joined another community—one of pastors and nonprofit leaders like me, and I was inspired as we shared our own histories. By telling our stories, we learned from each other's setbacks and victories and how God develops you over a lifetime. Whatever work you're doing, even through your mistakes or uncertainties, God finds ways to redeem your story.
+ Daniel Castillo (MAGL '18) recently transitioned out of the Social Justice Learning Institute to work with other community organizations throughout Los Angeles as a creative consultant helping them use art to empower local residents to create and share their own stories. He hosted an "Exegeting the City" day-long site visit for fellow MAGL students so they could examine his ministry in its context.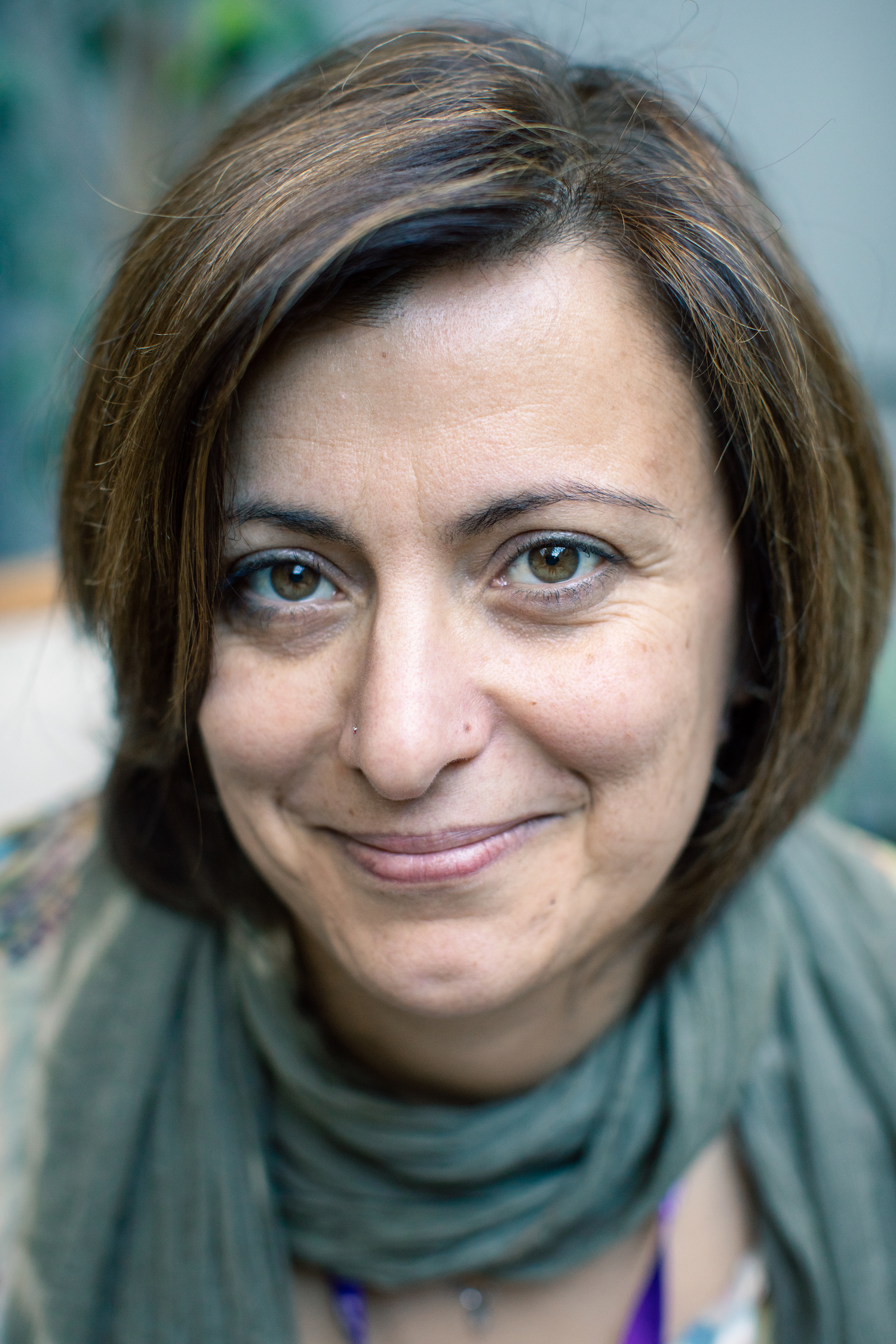 Sometimes when you start things, you don't know where you're going. Yes, God calls you, but you may not know the specifics. I knew I had a heart for young people, especially unchurched young people, but I wasn't sure how to get involved. Most churches in Italy were waiting for them to come inside, but young people won't come to an evangelical church in Italy when their worlds are so different. As a church we need to go to them! That's what pushed me to get involved with Youth for Christ, and after my two years of volunteering, they asked me to start a regional chapter in Italy. I didn't have a strategic plan, so I tried theme parties, outreach in the park, and things like that. Step by step, the Lord made a way for us.
Now I travel to churches and conferences in the area, consulting them on what they could do. I'm an integrator and facilitator, trying to cast a vision and support that vision and the national team carrying it out. I've been doing this for 11 years, and now I'm starting to feel stuck. In a way the organization in Italy was built around me, as the founder and national director, and I'm starting to realize that the more time passes, the harder it will be to let it go—both for me and for the organization. At some point you need to inject some new blood so it doesn't die. So now we're wondering what succession would look like and designing a leadership transition.
Being with my MAGL cohort, I could tell that the spectrum was so broad politically, ethnically, denominationally. That was very valuable to me. The evangelical context I'm from in Italy is very divided and fragmented, and if you don't share the same theology, it's rare you'll be around other kinds of Christians. To be in a class with such diverse ideas and convictions, yet everyone loves the Lord—that was a gift.
At the end, we were all standing in a circle in the classroom and praying for the last time. I looked at all those faces and thought, "Wow, these are the people of God from around the world, and we won't see all of us together in one room again in this life." Until then, I'll miss the conversations and the openness, the way we weren't afraid to ask the tough questions. To experience that unity, to have the courage to speak up and say what you think while also respecting other people's views—that to me is the kingdom of God.
+ Ester Montefalcone (MAGL '18) lives in Bologna, Italy, where she has led the Italian chapter of Youth for Christ for over a decade.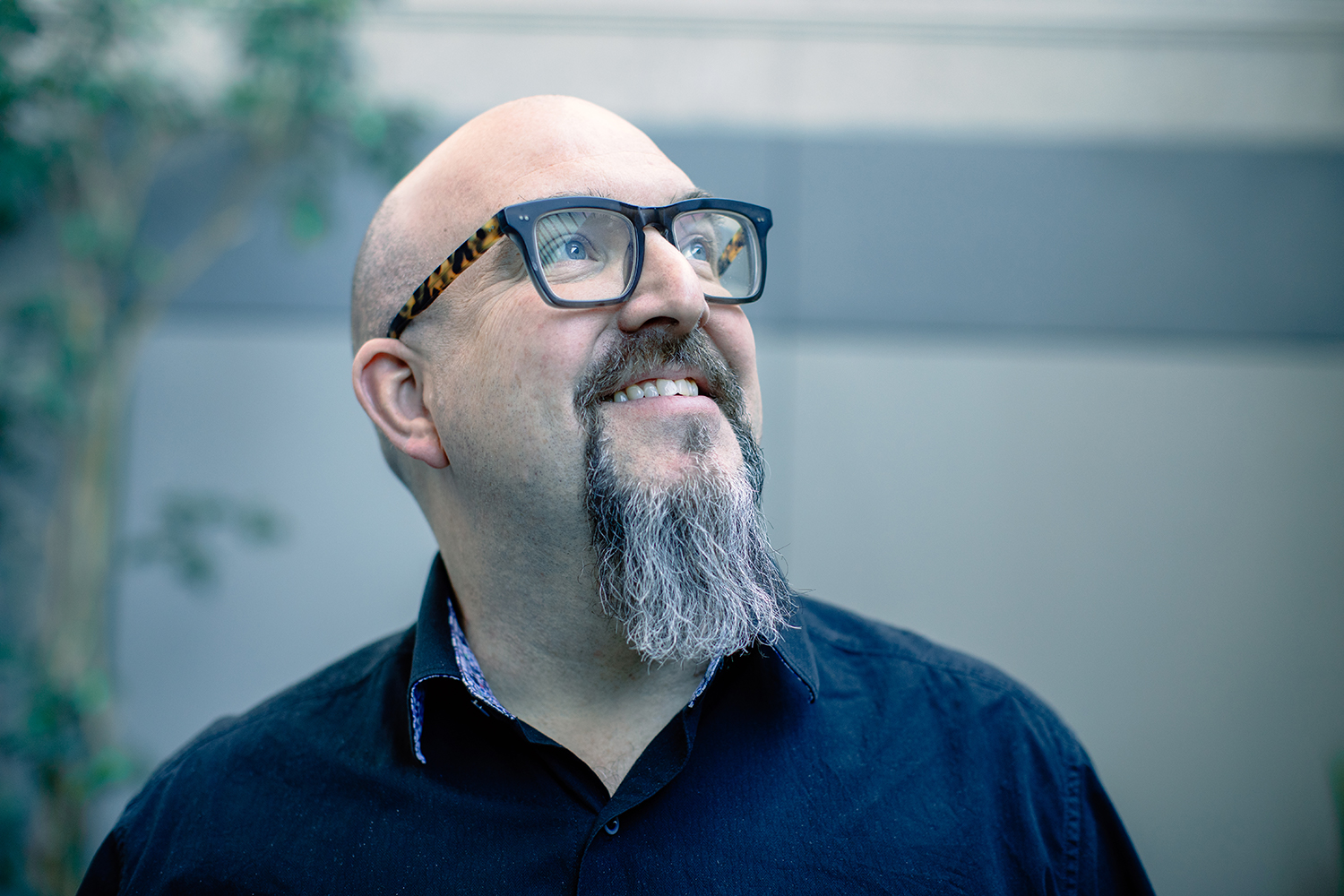 I spent twenty-five years of my life as a touring musician playing jazz and world music. I often was the minority as a white male playing with other cultures, and it was such a formative experience. We came together to create something larger than ourselves, and now I see that potential in our church community. With multiple cultures and ethnicities, God could create something that would look like the kingdom of heaven.
The church I pastor is in the middle of one of the most diverse cities in Michigan, and we dream of becoming a multiethnic, multicultural community. For the past five years we've prayed, "Lord, would you make our seats look like our city?" And that is what God is starting to do. In addition to our service in the main auditorium, we have a Chinese congregation meeting on Friday nights, a Portuguese-speaking Brazilian church meeting Sundays, and a Southeast Asian church meeting Saturday nights. All of these communities are starting to mingle, so how do we become one church?
My fellow MAGL student Daniel helped me as he took us on a tour through Inglewood. He shared the history of his city, and at one point showed us a block-long mural telling the story of God from the beginning of Genesis through the lens of the Black experience. I stayed quiet most of the day and just listened. I never have to think about many things in my privilege, but it's important to me that I let other perspectives inform the way I lead my own community. It was very eye-opening. Like a drop of red dye in a glass of water, it permeates and changes the water, creating something new.
Our classmate Alan wasn't able to leave Indonesia so he stayed up every night on a video conference call. At one point, he gave me a scripture from Isaiah 58 that brought me to tears. "You will be like a well-watered garden, like a spring whose waters never fail . . . you will be called Repairer of Broken Walls, Restorer of Streets with Dwellings." I'll never forget that—that scripture will sustain our church for two years, ten years, maybe longer. Because it's a vision from God of what I believe he is doing in our midst. That's what you long for—you long to be around people showing you different perspectives and reminding you of God's mission.
On our final night, a few of us stayed up late after dinner and talked for hours. When you take a two-year trek with people, you don't realize how you become family through Christ. There was a sadness, because you don't want it to end—but also a deep sense of gratitude.
+ After decades as a touring musician, Danny Cox (MAGL '18) joined the staff of a Detroit megachurch. When he entered the MAGL program, he had just transitioned to lead pastor.