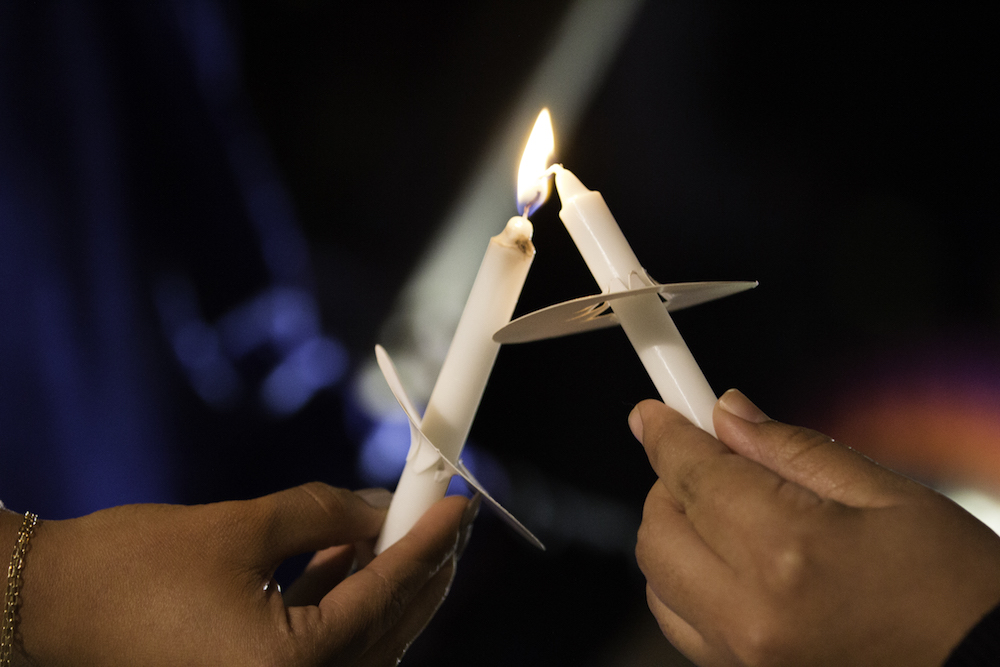 "But the Lord is in his holy Temple. Let all the earth be silent before him."

—

Habakkuk 2:20
I have always loved this verse, but during the Advent season, it takes on a particularly special meaning. For on that first Christmas, the Lord's holy temple was a crude shelter and his throne was a food trough, with animals as the temple attendants for him and his parents. I envision this scene when I hear the carol "Silent Night," which is a favorite of mine. I produced this video, featuring my solo piano arrangement of this carol, in an attempt to capture the experience of true peace and tranquility.
The fact that Jesus slept in "heavenly peace," however, is amazing when one considers that his birth was the most world-changing event in history. How the "principalities and powers" must have wailed and shrieked as Christ literally became "God with us," breaking through the darkness with light. Yet, in the midst of this evil protest, the Christ child could sleep in truly heavenly peace because, as the Apostle John tells us repeatedly, "His time had not yet come."
Even so, Christmas always compels me to look toward the cross, Good Friday, and Easter, when those same principalities and powers, sin, and death were ultimately vanquished. Thus, I can celebrate Christmas as the day when our Savior's earthly work began, while truly rejoicing that later, as the Prince of Peace, he victoriously declared, "It is finished!"
---
+ Read more from our series of Advent reflections here.