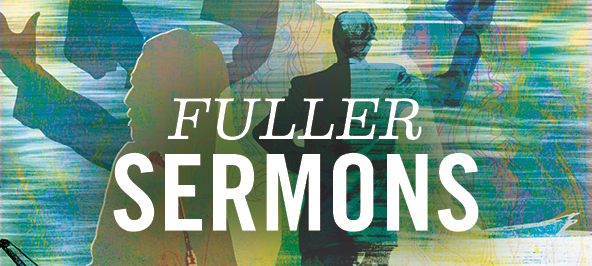 + Mignon Jacobs, former associate professor of Old Testament, encourages us to rely on God during times of trouble rather than allowing fear to be our guide.
This audio is a recording from Fuller's All-Seminary Chapel during the 2013 fall quarter.
Music at the beginning and end of this audio stream is from the album REVERE | RESTORE, created by members of the Fuller community under the leadership of Ed Willmington, director of the Fred Bock Institute of Music at Fuller's Brehm Center for Worship, Theology, and the Arts.