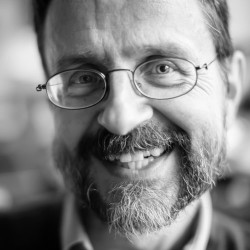 Theology Author
John L. Thompson has taught historical theology at Fuller since 1989, currently as the Gaylen and Susan Byker Professor of Reformed Theology. A specialist in the writings of John Calvin, he has focused especially on how the history of interpretation serves as a resource for the proclamation of the gospel.
Gender issues have been central to his writing: his dissertation was published as John Calvin and the Daughters of Sarah (1992); a study of the "texts of terror" in Jewish and Christian tradition appeared as Writing the Wrongs: Women of the Old Testament among Biblical Commentators from Philo through the Reformation (2001); and gender and the history of biblical inter-pretation informed large parts of Reading the Bible with the Dead: What You Can Learn from the History of Exegesis That You Can't Learn from Exegesis Alone (2007).
Among his many essays and reviews is a study of Paul and women in the Brill Companion to Paul in the Reformation. A shorter account of Calvin and women appeared in Calvin: Myth and Reality, while his other essays have addressed polygamy, incest, and circumcision. Most recently, he edited a volume of The Reformation Commentary on Scripture (on Genesis 1–11), a project that led to his current work on the unpublished scripture poems of Anna Maria van Schurman, the learnéd Dutch writer of the 17th century.