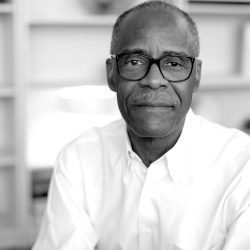 Ted Cosse joined the School of Psychology faculty in July 2015 as assistant professor of clinical psychology, at which time he was also named director of Fuller's PsyD program. In September 2014, Cosse was named executive director of Fuller Psychological and Family Services (FPFS), a position he continues to hold. Cosse also maintains a robust private practice, in which he specializes in providing individual psychotherapy to adults who struggle with depression and anxiety. In his practice, Cosse draws on the counseling modalities of psychodynamic therapy, cognitive behavioral therapy, and existential therapy.
For 29 years Cosse worked for the Dow Chemical Company in a number of research, sales, marketing, and business management positions. He also served as chair of the board of Dow Reichhold Specialty Latex, a global joint venture focused on the research, manufacture, and sales of a variety of synthetic latex products. He resigned his position of global vice president at Dow in 2005 to pursue his doctorate degree at the Fuller School of Psychology. Cosse especially enjoys leveraging his business experience to help psychology students develop and launch their own psychological services businesses.
Cosse is a member of the American Psychological Association and the California Psychological Association. He sits on the board of directors for Five Acres, Boys' & Girls' Aid Society of Los Angeles County, and for the Fuller School of Psychology National Advisory Council. Cosse also serves as president and CEO of the Cosse-Finney Foundation, which supports nonprofit organizations that provide psychological services to low-income individuals and families. He has been married for 32 years to his wife, Pam, and they have two children.
Learn more about Dr. Cosse on his faculty profile.
Learn more about about Fuller Psychological and Family Services.