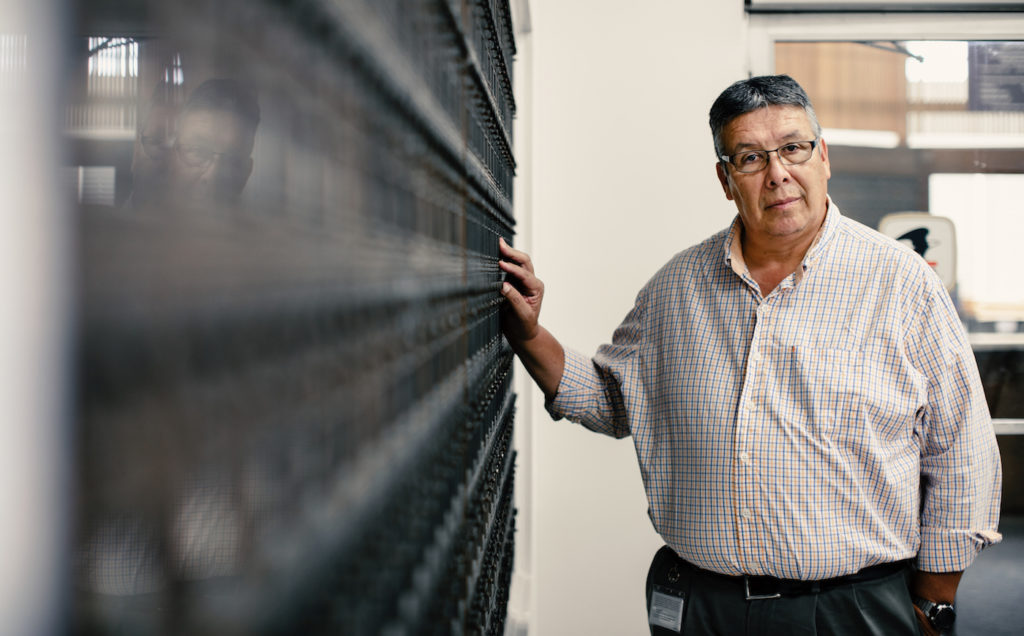 I get up at 5 every morning to come to work in Pasadena. I leave at 6, catch the bus at 6:18, transfer to the Azusa station train, and get to work about 7:30. I've been doing this commute for 11 years. When we heard there was a possibility of Fuller moving to Pomona, my wife Lilian and I kept thinking, gosh, it would be nice to finally be close to work. We kept asking everybody—any word? Anything? We got excited and prayed that Fuller would move our way.
We started hearing more rumors that Pomona was the number one choice and our excitement grew, and when it was officially announced at the employee meeting, it was such a relief. I can finally be close to work! I know some people aren't real happy with the decision, because there's so much history here. Some I've talked to say that when Fuller moves, they're not moving and will leave. I think that's kind of sad. I understand the history, I know that change is uncomfortable, but I also see that this could be a positive.
Our church is right across the street from the new location. When our pastor shared the news about Fuller's moving, the church was so excited. When he was a seminarian, a church nearby had a huge impact on him, and he's hoping that our church could have that impact on future Fuller students in Pomona. I also got a chance to talk to the mayor of Pomona, and when I told him I was employed at Fuller, he told me how excited the city is about the news. We were here for a season in Pasadena, and now we're entering a new season. When I look at the future of Fuller, I don't see that as a disruption at all— it's a blessing!
---
+ Larry Puga is Fuller's Mail Services Clerk and a resident of Pomona