+ Dr. Candace Shields, bishop and pastor at Twice Called Christian Center, discusses the divide between Black theology and the Black church, arguing that a greater collaboration between the two would foster transformation within African American communities.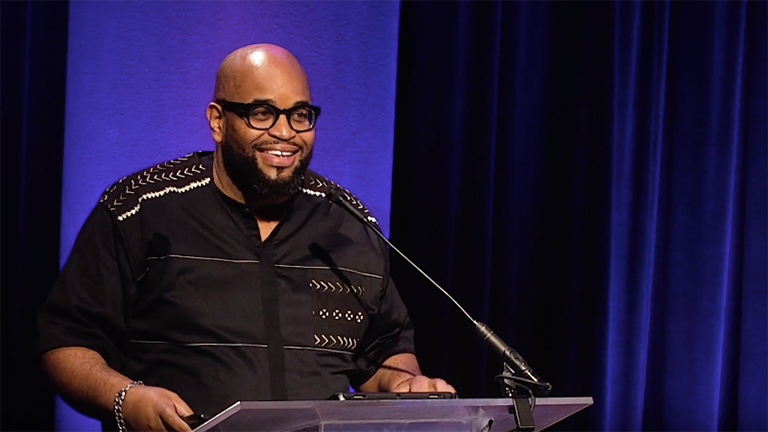 +  Dr. Eric Williams, curator of religion at the National Museum of African American History and Culture, examines the relationship between James Baldwin's early experience in the Black church and his literary career, focusing on the ways Baldwin implements and secularizes the tradition of African American preaching.

The Black Public Theology Symposium was held at Fuller in October 2018. The symposium sought to bring the Black academy and the Black church into dialogue and explore ways to distill Black theology and make it accessible to the Black church and community.
Learn more about the Pannell Center for African American Church Studies.