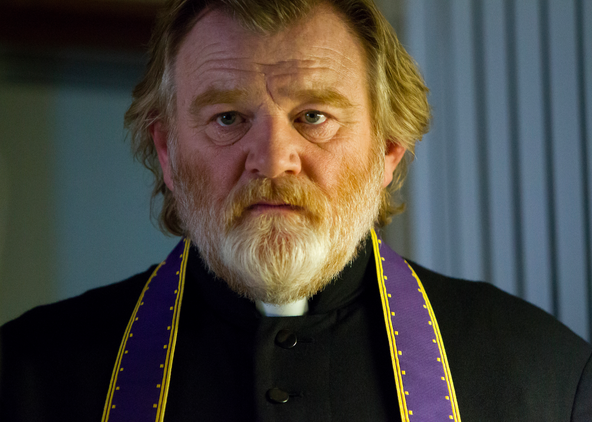 Categories are of limited use, but one way in which they are useful is to see differences between groups of people. As such, we have broken our top ten lists into two groups: one made up of people who are primarily filmmakers and a second made up of people who are primarily film scholars.
People in each group participate in the other—in fact, it is perhaps impossible to practice either film scholarship or filmmaking without being at least familiar with either practice—but these groups represent how we would each first identify. Breaking the groups apart this way will hopefully enable you to see a little of what each group values especially in films. Below the top ten, you'll find the individual lists from each member of the group along with any comments they wanted to include.
Unsurprisingly, our scholars proved decidely more verbose than our filmmakers. Scholarship is, after all, a linguistic practice instead of the visual practice like filmmaking. There is as much variety in these lists as in the filmmakers' lists though. If you click on each scholar's name, you'll be taken to a list of all the writing she or he has done for us. Will Stoller-Lee is the Executive Director of the Windrider Forum, the organization we partner with to take students to Sundance every year. His link will take you to his page on the Windrider Website. Enjoy reading. – Elijah Davidson

The Reel Spirituality Top 10 Films of 2014 – Scholars
1. Calvary (7/53)
2. Boyhood (5/47)
3. The Grand Budapest Hotel (7/42)
4. Whiplash (4/36)
5. Under the Skin (4/24)
6. The LEGO Movie (3/23)
7. Selma (4/19)
8. Tie – The Imitation Game (4/17) and Birdman (3/17)
9. Tie – Snowpiercer (4/13) and The Theory of Everything (2/13)
10. Tie – Gone Girl (4/12) and The Immigrant (2/12)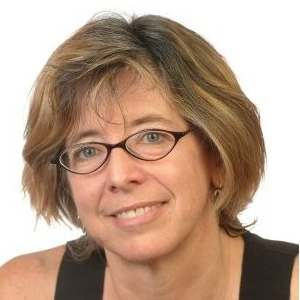 Cathy Barsotti
So many films! I still have 12 on my must see list! So little time, but for now:
1. Boyhood
2. Whiplash
3. Calvary
4. Birdman
5. Mr. Turner
6. The Theory of Everything
7. The Imagination Game
8. The Grand Budapest Hotel
9. Snowpiercer
10. St. Vincent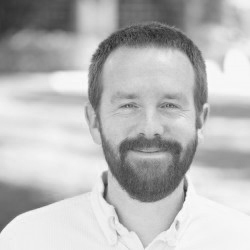 Elijah Davidson
In all honesty, number 1, 2, and 3 are all truly tied for my "film of the year," but rules are rules, and I had to separate them. I decided to go with Under the Skin first, because if all films but one released in 2014 had to disappear, I'd want Under the Skin to remain. I've never seen anything else like it. Godzilla is an art film about the Immanence of a god masquerading as a summer blockbuster. Calvary is a modern re-working of High Noon starring my favorite actor playing a priest, and it ends better than any film I saw this year or most years.
1. Under the Skin
2. Godzilla
3. Calvary
4. The Infinite Man
5. Dawn of the Planet of the Apes
6. Snowpiercer
7. Foxcatcher
8. Inherent Vice
9. Nightcrawler
10. Memphis
Honorable mentions: Noah, Whiplash, Only Lovers Left Alive, Into the Woods, Frank, Big Hero 6, Lucy, The Hunger Games: Mockingjay, Part 1, Boyhood, Ida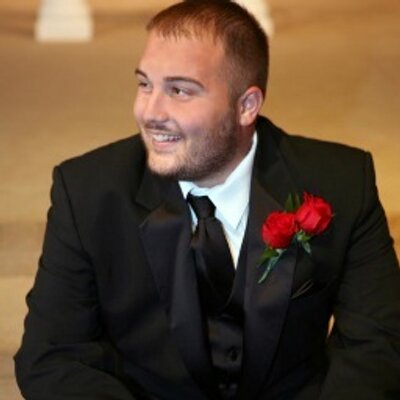 Gary Ingle
Some films are on my top 10 list because I greatly enjoyed them, others because I think they have a very powerful message, and still others simply because I think they are strong examples of great filmmaking. That being said, here is my list:
1. Boyhood
This film deserves a tremendous amount of respect – as well as its director, cast, and crew – for pulling off this 12-year project so elegantly. What I most enjoy about this film is its focus on the ordinary, in-between moments of life and the value that those mundane moments hold in our lives. That unique perspective turned what could have been merely an interesting story about a boy growing up into what is in my opinion the best film of 2014 and one of the best films of the entire decade.
2. Whiplash
J.K. Simmons' intense performance as Mr. Fletcher blew me away. From the very first scene, this film grabbed my attention so that I couldn't look away, and my jaw was literally dropped during most of the film. The final sequence was one of the most well-executed climactic moments I have seen on film in a long time. It was done without any words, relying on the cinematography, acting, editing, and music to convey an ever-increasing sense of unease that led to a phenomenal climax.
3. The LEGO Movie
Everything about this movie is, shall I say, awesome. I loved the humor, the action, the story and character development, and the innovative detail in every frame. The fact that each LEGO brick is animated individually is brilliant. Whenever there is a crash or explosion, pieces go flying everywhere, just like they did when I was a kid. I can't get enough of this film. Even if the Academy didn't give it any love (I'm still processing my grief), it's firmly set as my third favorite film I saw this year.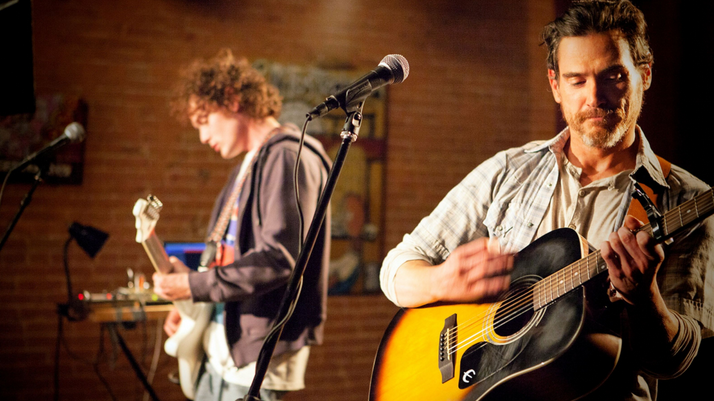 4. Rudderless
As William H. Macy's directorial debut, I felt that this film handled very difficult subject matter more appropriately than any other film this year. The original songs were fantastic. The main plot twist was executed in a way that gave this film great emotional weight and changed my perspective in ways I was not expecting. Plus, my interview with the film's writers was an amazing experience. I can't recommend this film enough.
5. The Grand Budapest Hotel
This might very well be my favorite Wes Anderson film. I was delighted by the care taken with every shot, the witty dialogue, and nearly every other creative decision made. In watching it I am not only appreciative of its aesthetic qualities, but I am also greatly entertained. Much like the characters sledding down a hill in Anderson's clever use of stop-motion, I felt like I was being whisked away on a crazy ride, and I loved every minute of it.
6. Calvary
Beautiful cinematography (can I move to Ireland now please?), incredible acting (Brendan Gleeson's portrayal of Father James is especially brilliant), and an irresistibly compelling plot made this film one of my favorites this year. The whodunnit element was especially enthralling, keeping me hooked until the end.
7. X-Men: Days of Future Past
Led by a stellar cast (including Michael Fassbender, JLaw, James McAvoy, Hugh Jackman, Patrick Stewart, and Ian McKellan), this is my favorite film in the franchise so far. Also, Quicksilver's slo-mo sequence in the kitchen is my favorite single scene in any film I saw all year.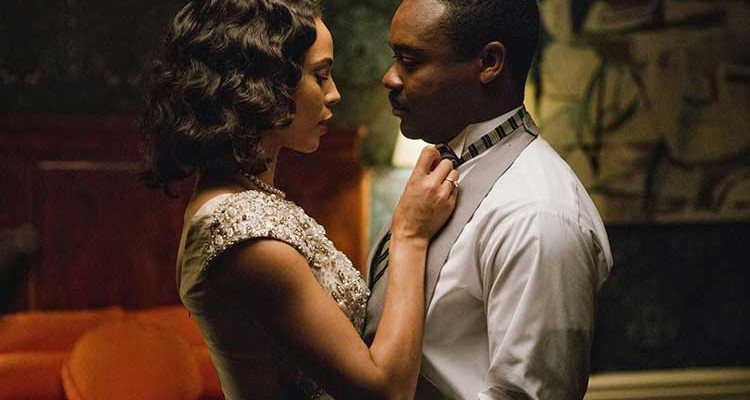 8. Selma
A well-directed film with a powerfully convincing performance from Oyellowo (yes, I'm talking to you, Academy), DuVernay does not shy away from a realistic depiction of heartbreaking violence and injustice. The result is a film that not only recalls an important moment in history but also calls us today to keep fighting for justice in our country.
9. Alive Inside: A Story of Music and Memory
Rarely has any documentary brought me to tears, but that is why this is the only doc to make it onto my list. It gave me a rich understanding of the effect of music on the human mind and stirred me to action once the credits rolled. This is one of the most powerful documentaries I've ever seen.
10. Guardians of the Galaxy
I just couldn't respect myself if I didn't admit how much I enjoy this film. I have so much fun watching it that it has to make my top 10. The clever utilization of a masterfully well-curated late 60's/early 70's soundtrack helped set the tone for this film in a way unlike any other Marvel film.
I also have to acknowledge the films that almost made it onto my list. If someone were to make a case for any of these to be on a top 10 list, I would have no problem with that. I just couldn't figure out how to bend the laws of mathematics and put 15 films onto a list with 10 spots.
Honorable Mention: Ida, Nightcrawler, Birdman, Hellion, A Most Violent Year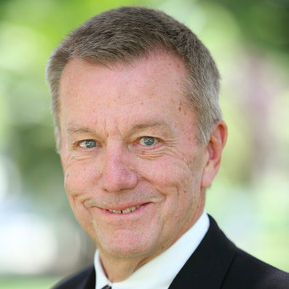 Rob Johnston
1. Calvary
2. Boyhood
3. The Theory of Everything
4. Saint Vincent
5. The Imitation Game
6. The Grand Budapest Hotel
7. Mr. Turner
8. Birdman
9. Snowpiercer
10. Wild
Still to be seen: Unbroken, Inherent Vice, Into the Woods, Selma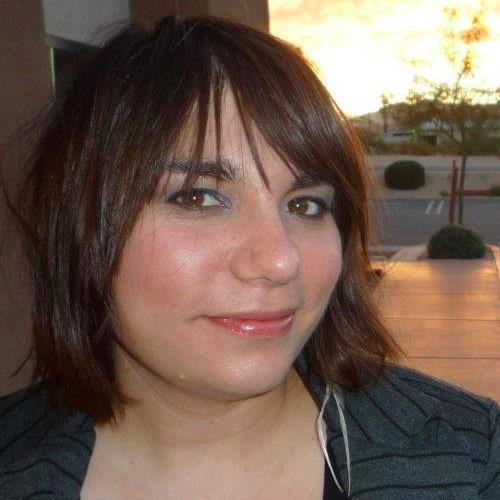 Jessi Knippel
1. Obvious Child
2. Ida
3. The Lunchbox
4. Gone Girl
5. 20,000 Days on Earth
6. Selma
7. Grand Budapest Hotel
8. The One I Love
9. Skeleton Twins
10. Under the Skin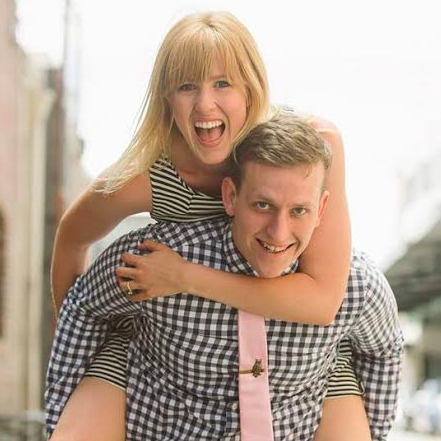 Kevin Nye
1. The Skeleton Twins
It's hard to look at the breadth of films to come out this year, or any year, and say that The Skeleton Twins was the best of the year. I'm not even sure that's what I'm saying. What I am saying is that of all the times I entered a theatre or sat on a couch in front of a film, the experience that I best recall as being moving was with The Skeleton Twins. If you haven't seen this movie, I urge you to do so; even if it won't be your favorite or even in your top 10. The Skeleton Twins made me cry, it made me laugh, and it made me think. Primarily comedic actors Bill Hader and Kristen Wiig delivered career-best performances filled with drama, comedy and vulnerability. It is a film that begins startlingly with a hopeless, meaningless view of the world, and without minimizing that or sugar-coating, states it in the face and posits that relationships may be worth living for.
2. Grand Budapest Hotel
As a huge Wes Anderson fan, this film was something special. For the first time, I could see that Anderson was able to combine some of the heavier content of his earliest films with the world-shaping auterism of his most recent films into a true masterpiece. While I would actually challenge that Moonrise Kingdom is his best film, this article made me believe that this one may be his most honest and poignant. Grand Budapest shows a unique, talented filmmaker at his very best, inviting us into his fanciful world and forcing us to see our own world through it, without even realizing it – laughing and feeling like kids again and believing that maybe the world needs more of that.
3. Boyhood
I doubt you will see a top 10 list without Boyhood in it, and the movie has earned this and more. There was not a more ambitious project to be released this year, or perhaps even in the last decade. That might be because it took over a decade to make this film, as it followed a young boy, and a few other actors, over twelve years of filming. The film checks in at several key points in the boys life to paint a picture of what "boyhood" is or might be. But more than just being ambitious (which can often feel gimmicky), the film is actually after a larger idea of what life is – rather than a collection of decisions and turning points, that perhaps life is about being swept up in each moment you find yourself in.
4. Birdman
If Boyhood pushes the boundaries of what a film can do to capture a long period of time and weave together themes from bits and pieces, Birdman succeeds in the opposite way. The film is shot to appear as if it is only one complete take – the camera follows a character from one room to the next and the next thing happens. Time rarely elapses, and if it does it happens on camera. You are swept up into the story and taken along for the ride, with little time to process what you've seen or how real it was. All the while, the film critiques two poles of Hollywood – the mindless blockbuster made simply for money, and the self-indulgent artsy methodological performing. You will not see a film quite like Birdman this year, or perhaps ever.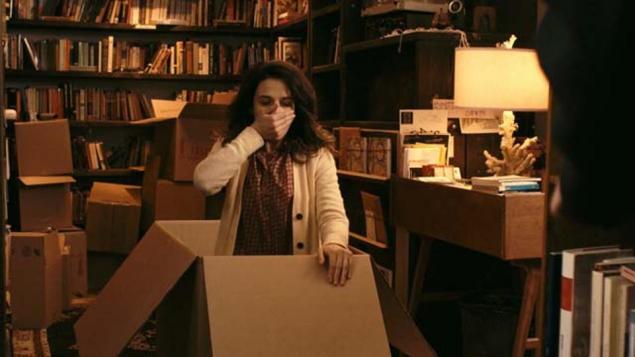 5. Obvious Child
I'll admit that I have a soft-spot for indie dramedies (see my #1 film). Obvious Child takes an up-and-coming comedic actor Jenny Slate in a hilarious yet strikingly serious role of a young woman deciding whether or not to have an abortion. While "abortion comedy" isn't exactly a well-trodden genre (I doubt Netflix could even put together a list), this movie really succeeds at talking about a topic nobody wants to talk about it with enough honesty to contribute to the conversation and enough humor so as to be approachable. Ultimately, when it comes to these hot-button issues, true openness and dialogue rarely occurs in the debate format. Facts and statistics rarely change people's minds, as "truth" can be pretty murky. But stories, I believe, can change people. They force you to see things from a different perspective, to "walk a mile in someone else's shoes" as it were. I'm not saying that Obvious Child will change your mind about abortion. But you will likely not be able to think of it without thinking of the story told in this movie. This is an under-appreciated thing that film can do – tell stories, even fictional ones, that cause us to see things and think about things in different ways –and it is special.
6. Interstellar
For those of you who listen to the podcasts and read the reviews, you know that Andrew Neel and I are among the very few who really enjoyed Interstellar. I can't even begin to stress the breath-taking, edge of my seat experience of watching this movie in IMAX. The only better time I've had at an IMAX screening was when I watched the Dark Knight Trilogy back-to-back-to-back for the release of The Dark Knight Rises. Suffice to say, Christopher Nolan has my heart for amazing experiences on the extra-large-silver-screen. Instellar was an amazing experience into the external depths of the universe and the internal depths of humanity. While traveling through black-holes an exploring new planets, it asked deeper questions about love, family, and what it might truly mean for humanity to evolve and transcend. You can read more about my thoughts in my review.
7. Foxcatcher
This is the toughest film for me to put in my top 10. It's probably the darkest film I saw all year, and in some ways I don't even know if I am recommending it by putting it here in my top 10. I would recommend it to some people in my life, but not all. I've even told some people not to see it, because I know they would not appreciate it. If anything, I place it in my top-10 out of respect; respect to a director telling a hard, dark story without ruining or disrespecting it, and to a cast who delivered raw, unexpected performances that made me forget about the actors and experience the characters. I still have trouble answering the question of why this film was made, but the way it haunts me continues to be a testament to its effectiveness.
8. Imitation Game
I think The Imitation Game is one of the most important stories told on film this year. It asks important questions about the types of secrets we keep and why, and contains one of the best performances of the year by one of the best actors of our generation, Benedict Cumberbatch. At an approachable PG-13 rating, it is a film that everyone should see, young or old, and have conversations about. While I wish it had pushed a little more on some of is core questions, it serves more as a springboard, a starting place, and deserves to be engaged as such.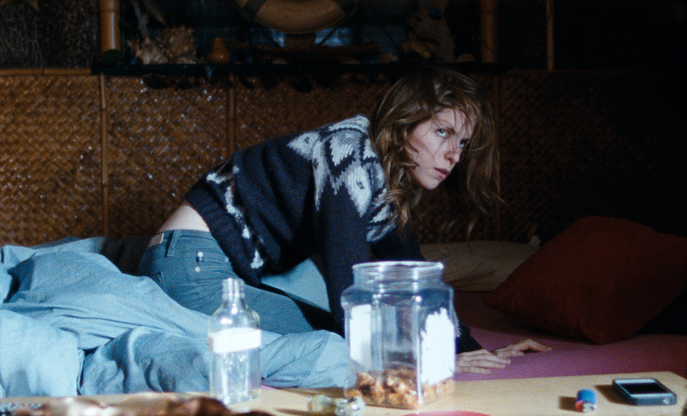 9. Happy Christmas
If you haven't heard of this movie, don't be ashamed. While appearing at a few festivals, this was by no means a "big" movie this year. It came on my radar because of a film I saw last year by the same director that I really enjoyed. If you have a chance, you can stream this little film on Netflix, and let it catch you by surprise.The film grabs you in its honest portrayal of sibling conflict, the transition from adolescence to adulthood, the realities of parenting, among other things. You might be listening to some of the dialogue and hearing yourself or someone you know saying things or responding in ways that resonate more with real life than typical "movie scripting." Few films accomplish this in a satisfying way. And much like real life, it's messy and not clean-cut, but it gently posits a message about responsibility and freedom and the need for a balance of the two.
10. Captain America: The Winter Soldier
I know what you're thinking – what legitimate film critic puts a Marvel movie in their top 10 of the year? Honestly, I am doing it on purpose, and I am trying to make a point, so I do apologize for being a little soap-boxy. But if we're talking about film, we can't just talk about art-house independent films, or rated-R films, or cerebral, controversial films. Whether you like it or not, Captain America: The Winter Soldier made almost as much as the top 9 films on this list combined. In fact, if you remove Interstellar, Winter Soldier blows away the other eight by over $100,000,000. For me, this really matters when talking about film, especially as a theologian. It's far more interesting, for me, to talk about films that everyone sees, because they shape culture and worldview. And Captain America: The Winter Soldier, while thrilling audiences with action, humor, and world-building, also addressed huge sociological and political concerns, like NSA spying and drone-strikes. It grossed over $250 million and wants to have a conversation about American politics and what it means to be free. If more blockbusters were interested in challenging audiences and succeeded even half as much as this film did, then film could really have a dramatic impact on cultural conversation.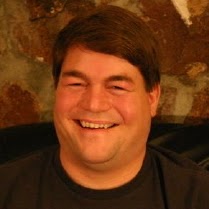 Andy Singleterry
It's funny to compile a top 10 list as a non-­professional critic – I've only seen tens of films this year, rather than hundreds. And, there are a few films that I missed which would, I am confident, be among my top 10 if I had seen them. Still, with those caveats in mind:
1. Boyhood
Before release, Richard Linklater's opus was notable mostly for how it was made; Linklater reassembled the cast for a few scenes every year for twelve years. That method turned out to be much more than a gimmick, as the resultant film is such a wise, truthful picture of adolescence.
2. The Grand Budapest Hotel
2014's other masterpiece is great for very different reasons, full of visual style and flourish. You never forget that you're watching a movie, but every frame of the film includes something fascinating.
3. Gone Girl
David Fincher's dark view of humanity comes to exquisite light in this, his best film so far. The girl of the title is, for me, the scariest and most unforgettable character in film this year.
4. Selma
A very compelling, moving depiction of the Civil Rights Movement which focuses on the events in the title city to illuminate the movement as a whole.
5. The Lego Movie
A movie about creativity and fun that is, itself, creative and fun.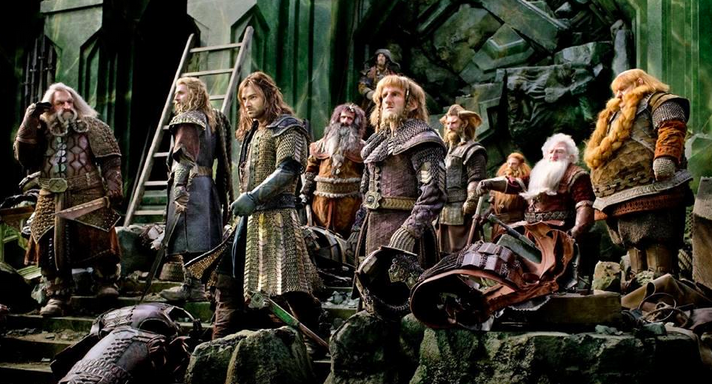 6. The Hobbit: Battle of the Five Armies
The pinnacle of the Hobbit series, with a great, extended battle scene. These movies pale in comparison to The Lord of the Rings trilogy but hold up on their own.
7. The Imitation Game
As a behind­ the­ scenes warrior in World War II and a seminal figure in computer theory, Alan Turing was a key figure behind our world as it is now. This excellent biopic gives him his due.
8. Captain America: The Winter Soldier
My favorite of the Marvel Universe movies so far, this movie effectively combined comic­book action with 70's­ style political intrigue.
9. The Zero Theorem
Terry Gilliam's dystopian farce is both familiar, recalling his own Brazil, and unprecedented.
10. Interstellar
Christopher Nolan's latest displays many excellent qualities, yet the story doesn't quite work. It would be higher on my list if I believed it more.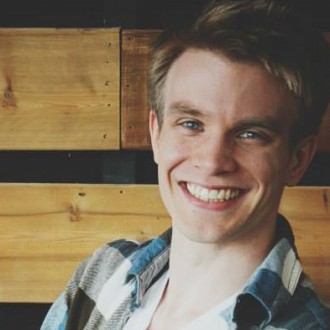 Colin Stacy
1. The Grand Budapest Hotel
2. The LEGO Movie
3. Under The Skin
4. Inherent Vice
5. The Babadook
6. Ida
7. Calvary
8. Gone Girl
9. Selma
10. We Are The Best!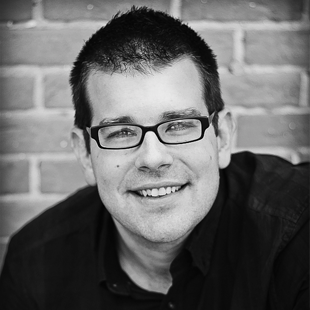 Jonathan Stoner
It was hard to narrow down to just 10. I have LOTS of honorable mentions and several films I still need to see yet but I stand by this list.
1. The Immigrant
2. Calvary
3. Whiplash
4. Starred Up
5. Under the Skin
6. Jodorowsky's Dune
7. Snowpiercer
8. Dear White People
9. Ida
10. The Overnighters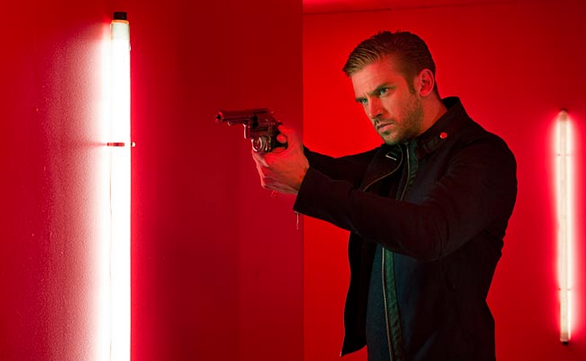 The same day I emailed my Top 10 list to Elijah, I emailed him back to tell him I was taking The Guest off my tenth spot so I could include the documentary The Overnighters, a Sundance film that I really think more people should see. The Guest is an insanely fun action-thriller-horror hybrid that's a throwback to the John Carpenter films of the 70s and 80s with a little dash of James Cameron's The Terminator thrown in for good measure. My experience watching this film at a Sundance midnight screening with a crowd of enthusiastic genre fans was one of the most enjoyable experiences I had in a movie theater in all of 2014.
But The Overnighters is a film I feel a greater need to champion from this past year. This documentary that focuses on a small town pastor – who is the definition of what Henri Nouwen calls "a wounded healer" – and his incredibly brave and supportive family who open their church and their home to desperate and out of work men looking for jobs in the North Dakota oil fields is brimming with compassion and the fierce urgency of now. Rife with themes of faith, hope, sin, forgiveness, redemption, the cost of loving our neighbors, and the ever elusive American Dream, this quietly devastating film will shake you up and leave you with lots of food for thought. Be sure to watch this one with a friend so you can have someone to process it with afterwards.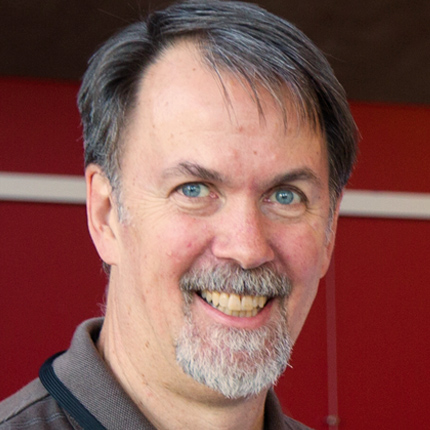 Will Stoller-Lee
1. Whiplash
2. Selma
3. Calvary
4. Noah
5. Alive Inside
6. The Overnighters
7. Guardians of the Galaxy
8. Gone Girl
9. Hellion
10. Two short films worthy of attention: White Earth and The Amber Amulet