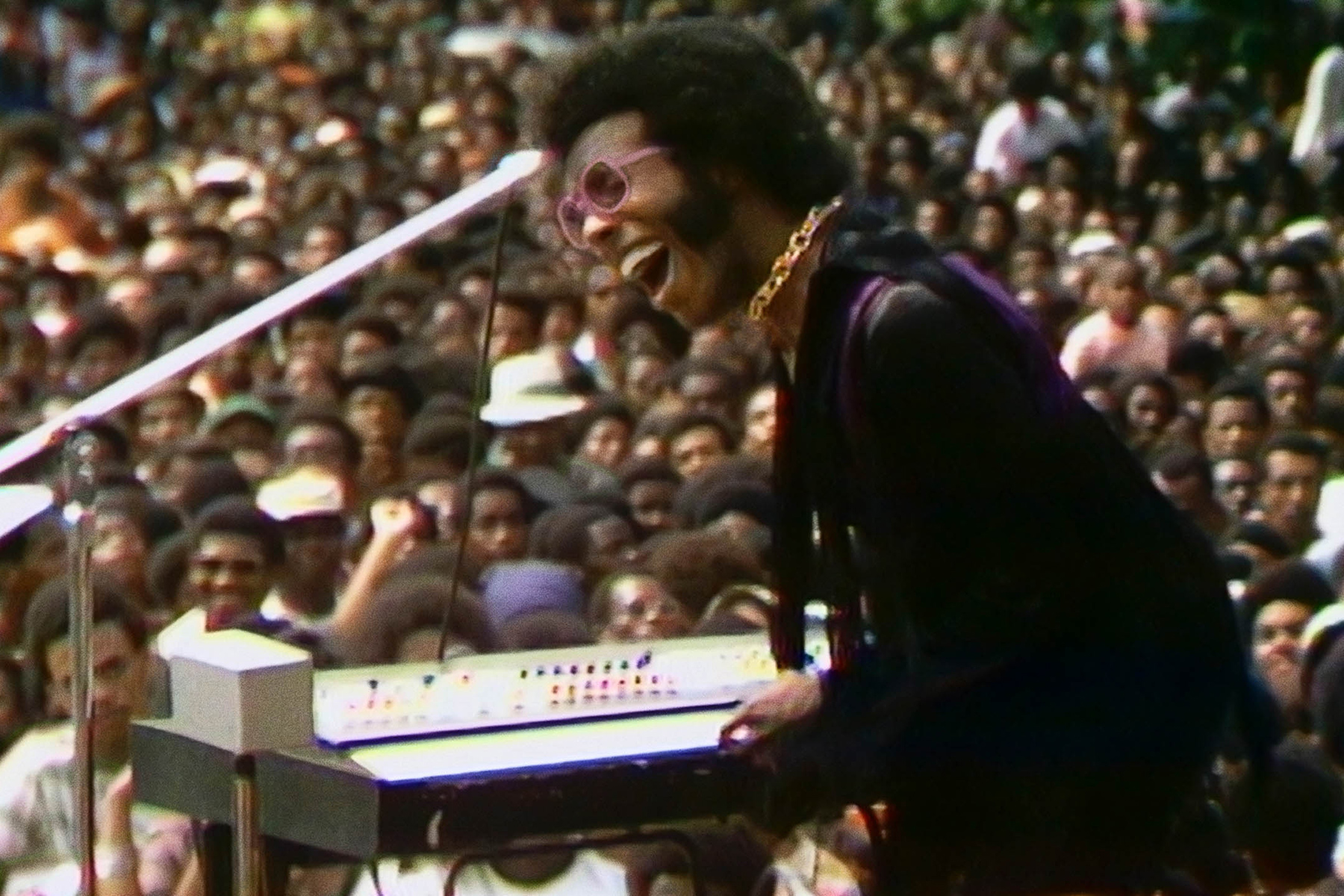 "An eruption of spirit […], to arrive at a place of inner peace by being expressly open." — Greg Tate
In 1969, 300,000 people gathered in a New York City park for the Harlem Cultural Festival, but despite the size and the stars on stage, it was quickly forgotten. Instead, the footage that networks were interested in was the taping of Woodstock—which happened the same Summer about 100 miles away. The main difference between the music festivals: one was predominantly white and the other was Black.
Through footage that has never been seen before—and that sat in a basement for 50 years—this documentary gives visibility to the healing and radicalizing gift the festival brought to the neighborhoods of Harlem.
On the heels of the murders of Dr. Martin Luther King Jr., Malcom X, President Kennedy and Bobby Kennedy the previous five years, the festival was brought to the Black community of Harlem as not only a source of respite from the cultural turmoil and violence, it was a reminder of the beauty of being Black, and the goodness of being Black.
This documentary circles the truth that art and creative expression are not something we sprinkle onto justice work, resistance, or healing. The entire festival is an embodied reminder that justice work is gospel work, and that artists lead us through that work.
Stevie Wonder, Nina Simone, Jesse Jackson, Mahalia Jackson, Mavis Staples, and Gladys Knight are just a few of the artists and activists who were on the stage that Summer. Director Ahmir "Questlove" Thompson honors his musical forerunners by showcasing not just clips of their performances—he gives them the appropriate honor of full sets. This documentary is part music video, part historical reminder of how easily Black life was swept aside in culture when it wasn't wanted for entertainment.
Through interviews with Rev. Jesse Jackson, Rev. Al Sharpton, Chris Rock, Lin-Manuel Miranda, and Stevie Wonder the film shows the collaborative work between spiritually leaders and culture makers—a partnership that is required for either to fully embrace their call. Working for justice while trying to heal or grieve at the same time requires intense encouragement and invitation to answer the call. The songs were a mix of defiance, lament, celebration, and sending. In the same breath a rallying cry while also a benediction of peace.