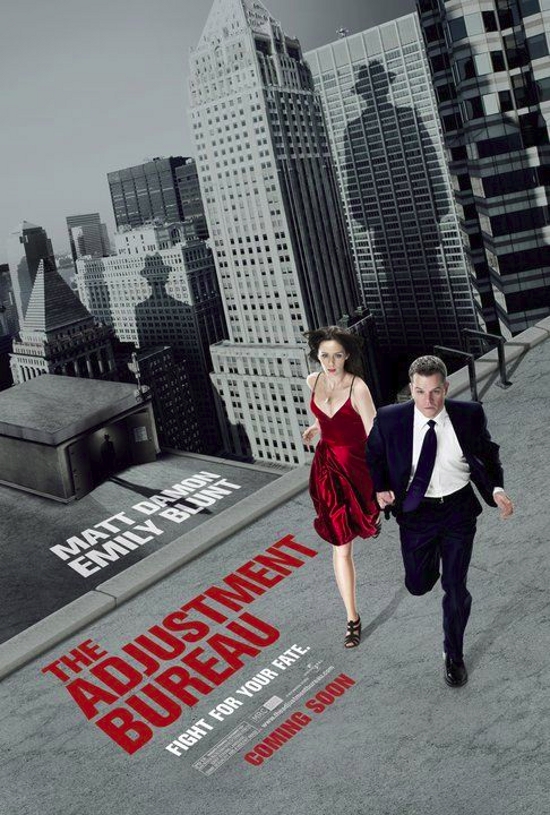 On Wednesday, February 9, Reel Spirituality was pleased to partner with Grace Hill Media and Unviersal Pictures for a very special screening of the soon to be released Matt Damon and Emily Blunt film, The Adjustment Bureau.
The Adjustment Bureau follows an up-in-coming politician through the streets of New York City as he tries to change his divinely ordained fate and win the woman he loves. Based on a Philip K. Dick short story, the film deals with matters of fate, free will, and destiny. It asks questions about what part humanity plays in the ordering of the our lives and the world, and it questions the value and purpose of love.
Following the screening of the film, the packed house of 275+ people were able to engage with the writer/director of the film, George Nolfi, and a panel of scholars representing the world's three largest monotheistic faiths – Imam Jihad Turk of the Islamic Center of Southern California, Dr. Tamar Frankiel fo the Academy of Jewish Religion, California, and Dr. Robert Johnston of Fuller Theological Seminary.
The discussion centered around the way each faith appraoches the questions of fate and free will, and these approaches were contrasted with each other and The Adjustment Bureau.
An audio recording of the discussion will be available here soon. We apologize for the poor audio quality. The room was not sympathetic to recording.
Adjustment Bureau Discussion by Reel Spirituality