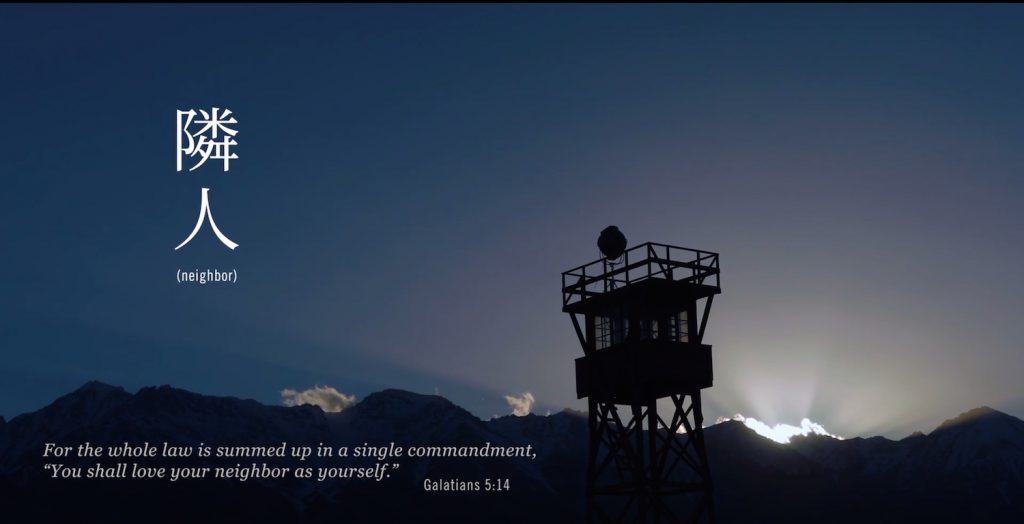 + "For the whole law is summed up in a single commandment, 'You shall love your neighbor as yourself'" (Gal 5:14). Neighbor explores this commandment through the act of storytelling, pilgrimage, painful cultural histories, and more.
The Neighbor videos and podcast were created as a reflection on a field trip taken by members of the Fuller community to Manzanar in April 2017—the 75th anniversary of the incarceration of Japanese American citizens after the bombing of Pearl Harbor. The series was shot on location at Manzanar in Central California (now a National Historic Site) and on Fuller's campus in Pasadena, California. We are indebted to the Asian American Center at Fuller and its director, Daniel Lee; then-Dean of Students Steve Yamaguchi (and the testimony of his mother, Mickey Michiko Yamaguchi); and witnesses Tommy Givens, September Penn, Briana Wyatt, and Lisa Kau.
For FULLER studio: Lauralee Farrer, director; Tamara Johnston McMahon, senior producer; Ron Allchin, producer; Nate Harrison, director of photography; Jordan McMahon, cinematographer; Lindsey Sheets, cinematographer; Patrick O'Neil Duff, editor; Julie Kang Tai, voice-over. (c) 2017 FULLER studio
We are honored to have the voice of Mickey Michiko Yamaguchi, mother of Fuller's then-Dean of Students Steve Yamaguchi, sharing her first-person experience of incarceration—a voice that inspired FULLER studio to create the video series.