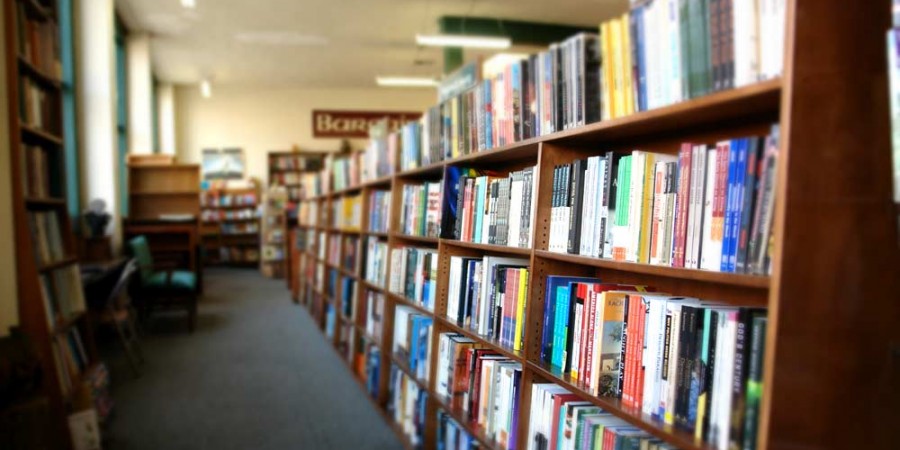 When John Wipf hears the name of an author, images of each book that author has ever written float through his mind. He sees the color of the book covers—even ones that have changed their clothes in newer editions. He sees titles, their publishers, the publish dates.
"Some people remember names and faces. I remember book titles and authors," he says. Whether it's a manifestation of working with books for over 33 years or a literary spiritual gift, Wipf doesn't know. What he does know is that he has always loved books.
Wipf recounts a decades-long courtship with books from his current office in the back of the Archives Bookshop on Washington Boulevard in Pasadena, California. His office is lined with floor-to-ceiling bookcases filled with his favorite reads. Wipf sits comfortably in an old wooden desk chair clad in his daily uniform of work boots and flannel shirts. He remembers vividly the days before he wore work boots—the days when he was 30 years younger, fresh from South Dakota, with cowboy boots on his feet 365 days a year.
Wipf is a self-proclaimed "small time kid" from a family of farmers. His town wasn't a big literary one, he says, but his mother valued education. She spent years working slowly toward her college degree, while also raising a family. Wipf doesn't remember it, but his mom said he'd always loved books even at an early age. As she sat at the kitchen table working on her homework, she'd say, a toddler Wipf would shuffle to the table, grab the biggest book he could find, set it on his little stroller, and drive off.
"She said I used to hang on to books before I could read," Wipf says.
He arrived in Pasadena from Huron, South Dakota in 1975 to study theology at Fuller Theological Seminary, despite having sworn years before after a prior visit to a city "so smoggy that you couldn't see" that he "wasn't ever coming back." He'd been considering a number of seminaries, including ones in states with decidedly fresher air, but he couldn't resist one thing Fuller had to offer: professors who wrote their own textbooks.
"They put out syllabi, would work them over, and then create books that could then be sold to a larger audience," Wipf marvels. He hadn't put it together yet, but even at the age of 25, Wipf was all about the books. After his first year in what is now Glasser Hall, Wipf began collecting them himself.
"I didn't even know you could buy a used book until I came to California," Wipf recalls, having only heard of books transferring hands in public libraries. It was only after a friend at Fuller took him to used book mecca Acres of Books in Long Beach, California (now defunct) that an enchanted Wipf started haunting used bookstores all across Southern California. Wipf, still clad in cowboy boots despite fairer So Cal weather, became a conspicuous and familiar sight in the used book world in his quest to build up his own library.
Before long, Wipf had amassed about 1,500 volumes in his Fuller apartment, and to Fullerites working on papers and theses, he became "the book guy."
"People would come in and want to check the books out of my personal library so that they could do their papers," Wipf mused. "So, I said 'Okay, you can take the books. Write it down on the list and give me your driver's license.'"
The students got their licenses back when they returned his books, and Wipf got his first lessons as a businessman.
We'll grow into it together, as a community.

"I was 30 years old when I started Archives Bookshop in 1980. I had no idea what I was doing. I think it was a gift from God not to know and then have the opportunity to learn how to do it. Moving to Fuller was also a total surprise."
In his last year at Fuller, Wipf started "The Book Exchange" on the second floor of the Catalyst. Students brought their used books and Wipf would sell them and take a small percentage of the profits. By graduation, Wipf had developed a reputation with students and used bookstore owners.
"I scoured L.A. and news got around from book dealer to book dealer that there's this crazy guy in Pasadena who buys Christian theology books," Wipf said.
When bookstore owner David Posner caught wind of that "crazy guy" in 1980, three years after Wipf earned his MDiv, the Archives bookmobile was born. As Wipf tells it, Posner approached him with a business proposition: take the 10,000 academic theology books he didn't know what to do with, start a bookstore, and send him half of the profits. That partnership was the beginning of Archives. When Wipf called home to tell of his new venture, his mother's reaction was "well, that's obvious."
That's when Wipf turned his eyes back to his alma mater—Fuller Seminary—in his chrome-wheeled van.
"I actually started with a little red pickup," Wipf says. "That was so successful, I bought a van and I had it set up so that you could pull book tables out of the back."
He got the idea from food trucks that would bring food to workers at construction sites—a concept that in recent years has become pretty trendy.  Wipf always arrived right before All-Seminary Chapel. He'd roll up in that powder blue van onto a driveway where the new David Allan Hubbard library now stands, fling wide the doors, set out his books, and plant himself down right next to them in a folding lawn chair, coffee in hand, old beat up cowboy hat on head.
"I'd sometimes play country western music and sometimes classical. Whatever was good that day," Wipf says. "There was a great stereo system in the van, so I would open up the doors so you could hear the music all the way across campus."
Wipf donated 10 percent of his earnings back to the Student Association as part of a deal with the school that allowed him to keep selling. Later when Wipf opened up his first brick and mortar Archives Bookshop on Washington, he traded his van for new carpeting, and he kept right on buying and selling.
As time went on, Wipf's shop became a staple. He found obscure books people and professors needed for their dissertations and classes. He helped a young Professor Cecil Robeck find a book he needed for his doctoral dissertation at Fuller.  President Richard Mouw was a frequent customer when he was a professor. And when enough requests from professors came in for out-of-print books, Wipf and his partner, Jon Stock, became "publishers"—producing small orders of books through Wipf and Stock Publishers. Ten years later in 2005, Wipf and Stock began hiring editors and publishing new books, including works by Fuller professors Joel Green, Chuck Kraft, and Rob Johnston. Wipf and Stock also branched out to the online world, with over 500 electronic books available for the Kindle. Online book giant Amazon frequently purchases from Archives too.
When Wipf returns to Fuller Seminary—this time in his new space on Oakland Avenue—he'll look a little different, having ditched the boots for comfortable walking shoes years ago. Nevertheless, his return to Fuller is a kind of "homecoming," he says. "It's like if you meet your wife for the first time, and somehow she just fits," Wipf says. "It's that kind of thing. Archives Bookshop on the campus of Fuller Seminary? It just fits."
This story was originally published in September 2013.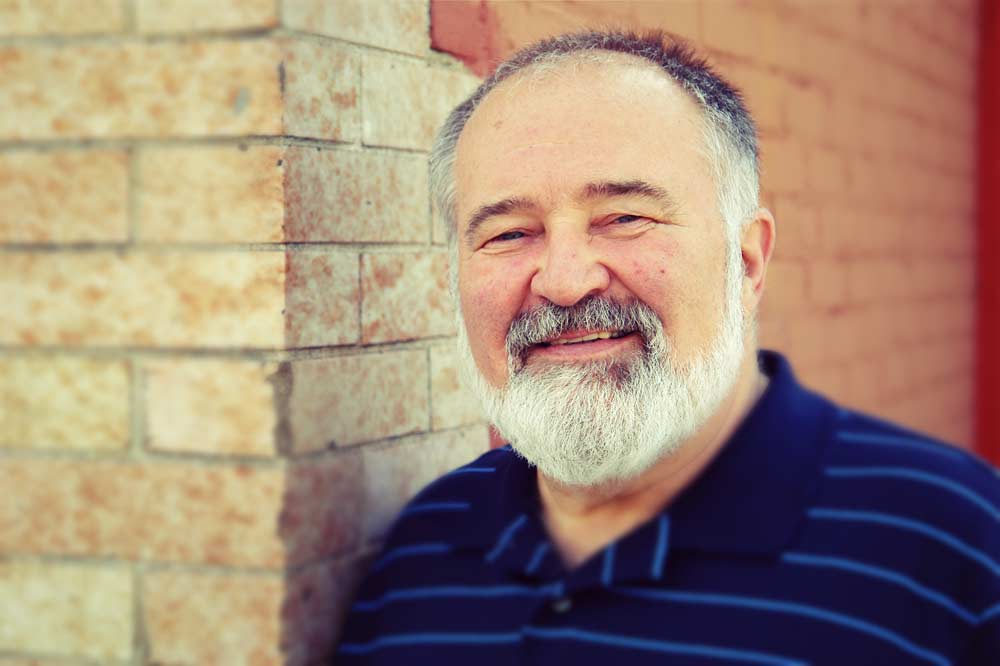 EDITOR'S NOTE

The Archives Bookshop (formerly of 1396 Washington Blvd.) has moved to the site of the former Fuller bookstore, and officially opened its doors on Monday, May 13, 2014. Purchases can be made online.