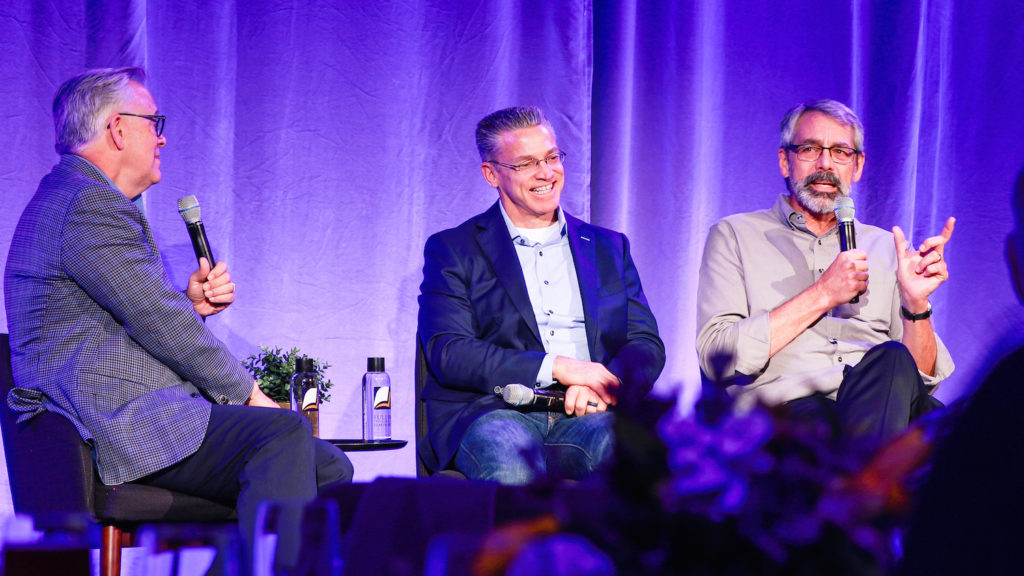 "Successful leaders of great dreams not only vigorously inventory their own fears, they also forge communities of courage around them. As leaders of vision and passion in the body of Christ, we have the opportunity to do something real and something that matters."
+ Gary Haugen, founder and CEO of International Justice Mission, and Author and teacher Dave Evans reflected on discerning vocation, fear and uncertainty, and faithful leadership in a chaotic world during Fuller's annual new year's event on December 31, 2017. Explore their lectures and conversations with President Mark Labberton below.

+ Gary Haugen reflects on Martin Luther King Jr.'s famous dream, considers the ways fear can hinder leadership, and shares how faith in Christ empowers us to "charge the darkness" as courageous leaders. Listen to his Conversing interview above.
+ Dave Evans reflects on co-founding the Life Design Lab at Stanford, design principles that assist college students as they explore vocation, and how these principles can help anyone navigating a life of faith.
+ Dave Evans and Tod Bolsinger, vice president and chief of leadership formation, discuss attentiveness, the limits of secularism, and the role of higher education to form leaders for a complex world. Listen to his Conversing interview above.