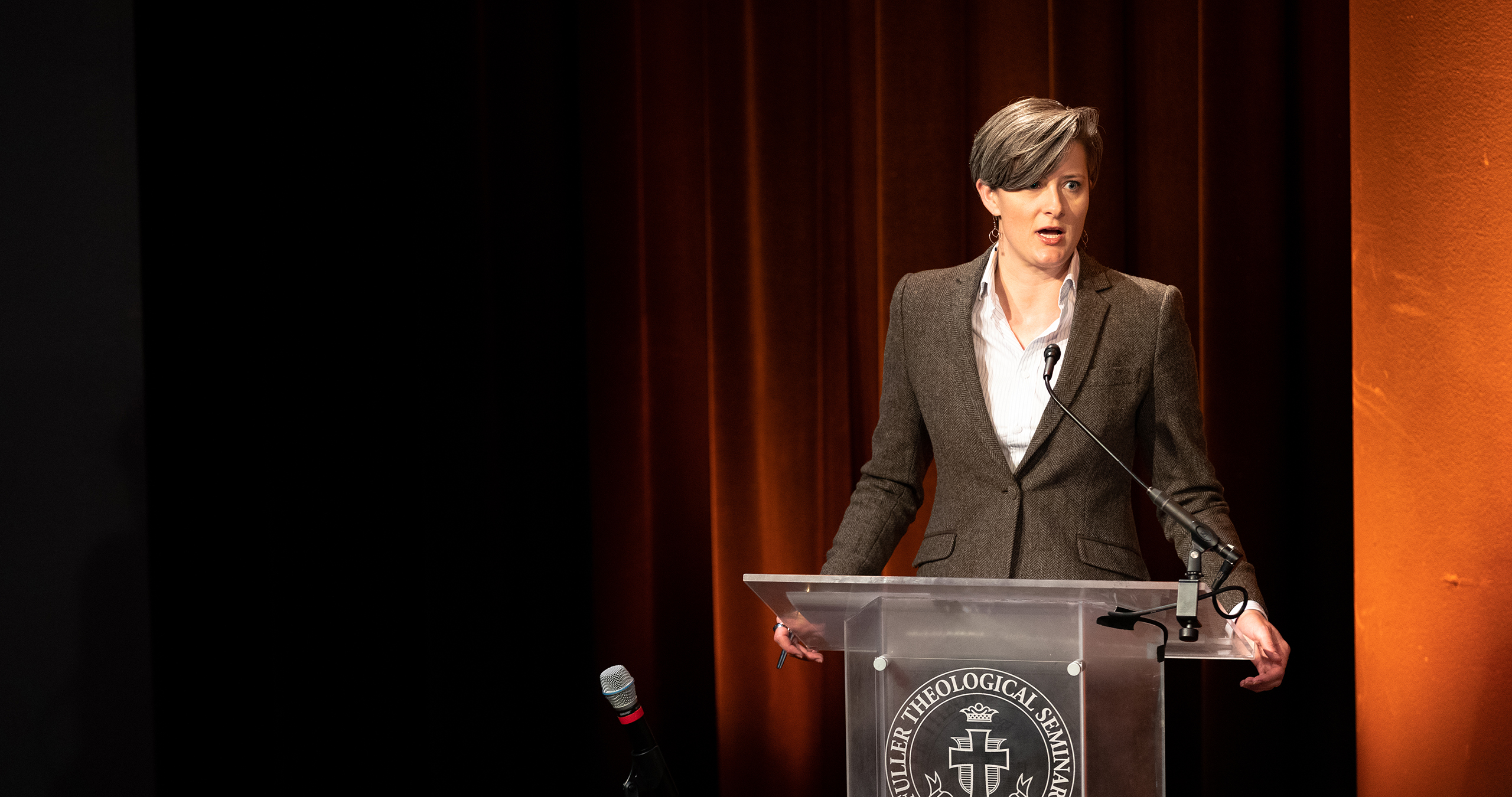 In January 2020, the School of Theology hosted the conference "The Bible on the Move: Towards a Biblical Theology of Migration / La Biblia del camino: hacia una teología bíblica de la migración." Considering what the Bible has to say about migration, Biblical scholars and experts gathered to discuss today's migration crisis and the church's response.
---
Denise Flanders on Ruth and Migration
+ In her lecture "'Without Ruth': The Transformative and Liberating Blessing of the Immigrant," Denise Flanders, assistant professor of biblical studies at Taylor University, considers how the Book of Ruth helps us see immigrants not as threats to our communities but as liberators.

---
Casey A. Strine on King David as Refugee
+ In his lecture "Fear and Loathing in the Levant," Casey A. Strine, lecturer in ancient Near Eastern history and literature at the University of Sheffield, considers what we can learn about migration from King David's experience as an asylum seeker and refugee.

---
Noemi Palomares on Migration in the Psalms
+ In her lecture "The Polyphonic Psalter: Migration in the Psalms," Noemi Palomares, Boston College graduate student, reflects on migration as a key theme of the Psalms and on God as a God of refuge.
---
Christopher M. Hays on Hybrid Migrant Identities
+ In his lecture "What is the Place of My Rest?" Christopher M. Hays, professor of New Testament at Fundación Universitaria Seminario Bíblico de Colombia, explores hybrid migrant identities in the Bible and how they speak to hybridity in migrant identities today.
---
Roberto Mata on Exodus and Migration in Revelation
+ In his lecture "God's Migrant Caravan: The Migration of the Church in the Book of Revelation," Roberto Mata, assistant professor at Santa Clara University, reflects on the themes of migration, exodus, belonging, and wilderness in the Book of Revelation.
---
Student Reflections on Migration Experiences
+ In these reflections, four students draw on their own experiences and speak about the personal, sociocultural, biblical, and economic dimensions of migration.