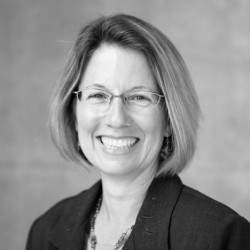 Theology Author
Priscilla Pope-Levison is Associate Dean for External Programs and Professor of Ministerial Studies at Southern Methodist University. She has her MDiv from Duke Divinity School (1983) and her PhD from the University of St. Andrews (1989). Her interdisciplinary publications combine theology, gender studies, church history, and mission and evangelism. She is author of Turn the Pulpit Loose: Two Centuries of American Women Evangelists (Palgrave Macmillan, 2004) and Evangelization from a Liberation Perspective (Peter Lang, 1991). Her most recent book, Building the Old Time Religion: Women Evangelists in the Progressive Era (NYU Press, 2014) was chosen to receive the Smith/Wynkoop Book Award by the Wesleyan Theological Society and was listed as an Outstanding Academic Title for 2014 by Choice magazine.
With her husband, Jack Levison, she has published Sex, Gender, and Christianity (Wipf & Stock, 2012), Return to Babel: Global Perspectives on the Bible (WJK, 1999) and Jesus in Global Contexts (WJK, 1992). They also recently co-
authored the United Methodist Women's 2014 Spiritual Growth Study, How Is It with Your Soul?
Pope-Levison is an ordained United Methodist minister and has served as a local church pastor and college chaplain.