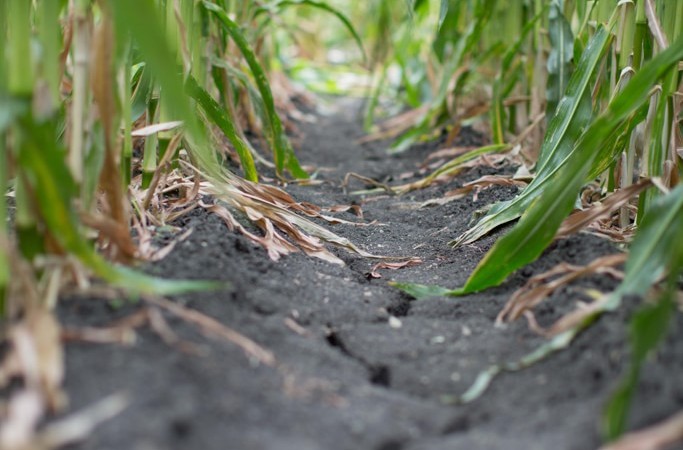 "The church is the primary means through which God loves the world. . . . continuing to watch and listen as the Holy Spirit shapes men and women to engage this changing American environment as a mission field, paying attention to neighbors and neighborhoods, to injustices and wounds, to creativity and goodness. In these emerging missional relationships we are encouraged by their continuous experiments in church formation suitable to specific contexts."
+ from Starting Missional Churches: Life with God in the Neighborhood, by Mark Lau Branson, Homer L. Goddard Professor of the Ministry of the Laity, and Nicholas Warnes [MDiv '09]. Learn more about Fuller's church planting emphasis here.

"Fifty-eight years old and at a crossroads: fearing that church planting is a young man's game and yet feeling like God has planted a new thing in my heart that could grow into something beautiful. Is the 'fourth quarter' of a person's life too late to take such a risk? Too late to go all in, gamble everything—too late to start anew? My wife DeeDee and I, with committed associate pastors and an equally courageous  launch team, decided to go for it. We began a new church called The Bridge, the motto for which is simply 'discovering the movement of God in our lives.' We took a leap in a season of life where the margin for error is really narrow, and we're church planters again. Life could not be better."

+ Robert Flores [PhD '02], left, was president of LIFE Bible College for many years and is now lead pastor of The 
Bridge in Pasadena, California.

"After nearly six years, I stepped down as the lead pastor of a church my wife and I planted in the spring of 2008. I was relieved, heartbroken, angry, depressed, and elated all at the same time! Most of all, I was tired. Starting a new church to reach and disciple nonchurched people, in what turned out to be a horrific economy, was a journey our training in attraction-model church-planting had not prepared us for. In six years we changed locations five times. . . . While to many we did not look like a success story, we frequently reminded ourselves that we must make it our goal to be faithful and allow God to define success for us. Today, even though our church is 'closed,' the disciples we were able to make in six years are impacting hundreds of lives throughout Phoenix."

+ Stephen Metro [MDiv '14] is a Fuller Arizona alumnus. Here he reflects on the struggles of ending a church plant called Emmaus Road Church and how he learned as a result to define calling and success.
"We do not simply wake up one day and decide to plant a church. In response to the call that God has been forming in us over many years (and possibly decades) before we ever considered starting a new church, we then train—much like athletes train—to live into that call."
+ Len Tang, the director of Fuller's church planting program, from his essay "Four Ways to Discern Your Call to Church Planting" available here.

"Church planting can literally kill you! Having been involved with five church plants in the past 20 years, and having been the lead planter in two of them, there have been times when I thought I wasn't going to make it, both in a figurative and literal sense. For instance, in my church plant in Washington, DC, in one year, we lost my mom to cancer, our first child passed away, we experienced numerous spiritual attacks and major conflicts in the church, and as a result, I ended up in the ER on two occasions due to stress issues. Fortunately, God brought us through that dark time with the support of our church members, good counselors, fellow planters, and praying friends. This is the stuff you go through, and it's part of the life of church planters. People don't tell you that. There's a lot of isolation, a lot of uncertainties, and at times, lots of pain. It's a difficult road. And I've known many planters who have not only quit church planting, but have left the ministry altogether. Many have experienced serious mental health issues, and some have even committed suicide. These are the real issues facing church planters. This is why my hope is that, as the director of church planting programs at Fuller, we can begin to address these serious issues and provide a place of safety, support, and healing for those engaged in this important endeavor. My hope is that in the coming years we can provide seminars, classes, and support groups for planters struggling so that they can remain faithful to their calling—because if we can keep trusting God's sovereign grace in our darkest times as a planter, and have a good network of support, and sense that this truly is our calling, God will do amazing things in and through us for his cause and kingdom."
+ Matthew Lee was the founding director of Fuller's new Church Planting Certificate program available through the School of Intercultural Studies. Courses are taught by both faculty and experienced practitioners in a primarily online format that enables students to remain in ministry wherever they are, while being part of a cohort model that nurtures mutual support and sharing of experiences. Learn more about the certificate here and the new church planting degree emphasis here.

"When I was at Fuller, my wife and I stumbled into an Anglican church and began to discern a call to plant a church in Santa Cruz, California. After a year of planning and praying it became clear there was a much bigger movement of God underway. Since then we've teamed up with other families to plant two more churches in Asheville, North Carolina and Austin, Texas. We're only a few months into planting Resurrection in South Austin, and we've discovered that God has been at work here long before we arrived. Throughout this journey we've discovered this kind of sacramental church planting happening all over the country."

+ Shawn McCain [MDIV '11], right—in a photo taken at his Santa Cruz church—
recently planted Resurrection South Austin Church in Austin, Texas.

"I'm a 'city-church-planter.' More so, I am a Los Angeles/Pasadena church planter. I don't really fit elsewhere. Sometimes I am asked, 'what makes a church planter a city-planter?' For me, it boils down to two things. First, Los Angeles releases great potential. Here you are forced to build, to enhance, to elaborate, to develop, to cultivate, and to partner with new and different people. Second, Los Angeles forces you to search spiritually. This city will not allow you to sit back and be indifferent, comfortable, and blind to temptation. It will drive you to sell your soul to something. It will always create spiritual turmoil and as such, you either wrestle with it or it conquers you. I love the fight and I love how God exposes my sin through it so that I can grow and lead."

+ Brannin Pitre is senior pastor of Grace Pasadena in California. He is lead organizer for TogetherLA, a conference on justice, the city, and church planting, for which Fuller is a title sponsor, and President Mark Labberton is a keynote speaker.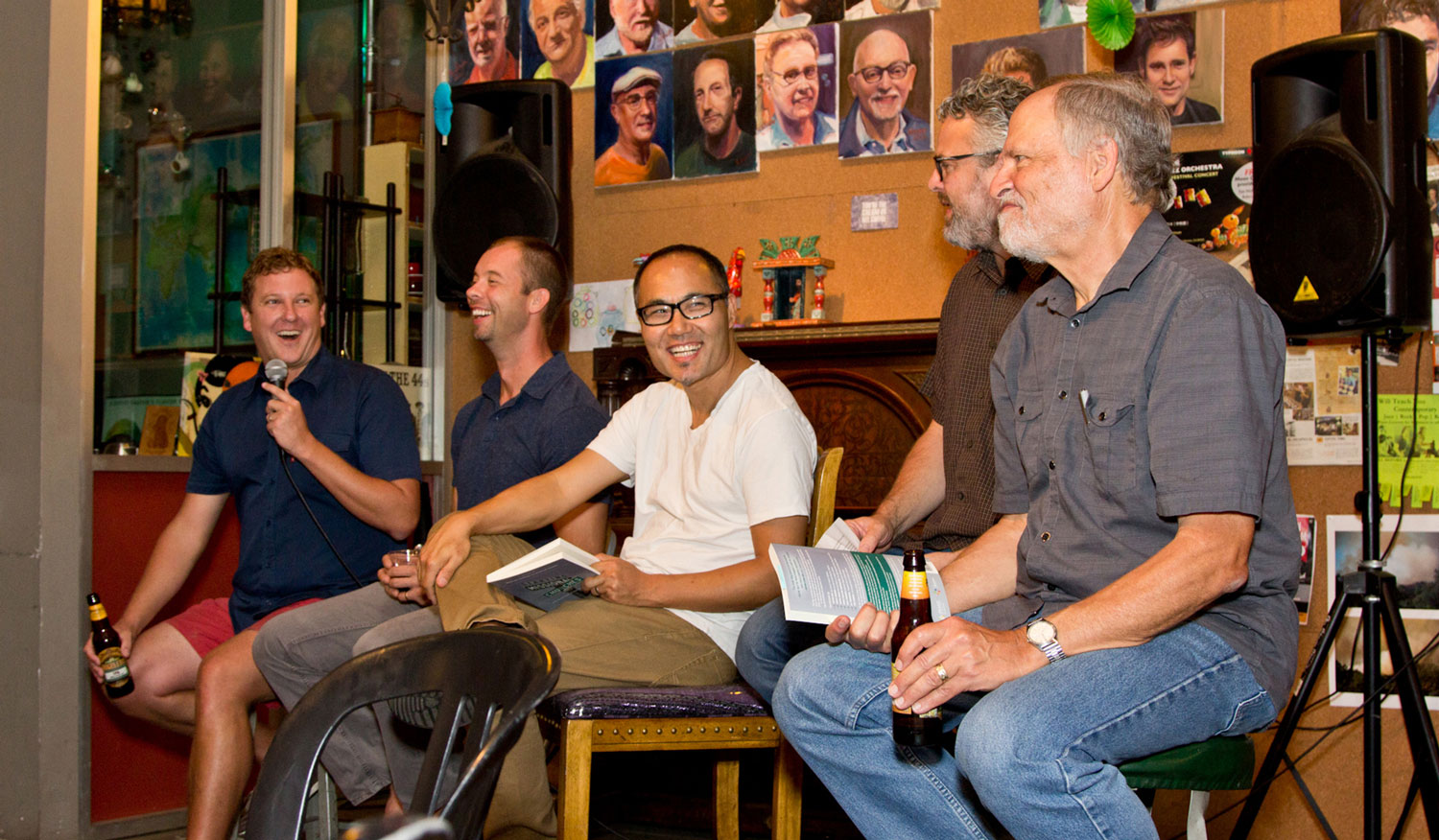 + Nick Warnes interviewed a panel of speakers on church planting during an event at Jones Coffee in Pasadena, California, celebrating the launch of his book cowritten with Mark Lau Branson. From left to right are Nick, Tim Morey [DMin '07], Kevin Haah, Fuller Associate Professor of Church in Contemporary culture Ryan Bolger, and Branson.
"We started Northland Village Church in April 2010. We discerned a mission of creating spaces for reconciling relationships in a post-Christian, post-cynical, liberal, gay, artsy, film industry oriented part of town that was fairly de-churched. Away we went, and we had our four-year birthday last Easter. . . . When my wife's family introduces us to their friends who attend megachurches in Dallas, the first question we always get it is, 'How big is your church?' We get to say, 'Oh, about 125 people, and that is way too big.' We always get a chuckle out of that, [but] it fits well in our context; everyone can know each other with that size. We always wonder what it means to be church if you can't know each other. We started 'The Atwater Artwalk' where we gather artists from Los Angeles and partner with local businesses in Atwater Village along a street, and we hang local art in the shop windows. We have a big competition, raise money, and give away prizes. The center of it is this: in order to submit your art, you have to say why your art tells your story. So this diverse group of people in our neighborhood get to engage one another's stories through art, and now our worship space is covered with art from our neighborhood. Stories like this excite me."
+ Nick Warnes [MDiv '09] reflects on planting the Northland Village Church in Atwater Village, California. Hear Nick speak to students about church planting here.

"I was sitting in a meeting when I heard myself saying,
'What if we planted a multiethnic, multisocioeconomic church right here in downtown reaching out to Skid Row residents and loft dwellers?'
There was absolute silence in the room. Then I said, 'yeah, but that will never work,' and everybody sort of laughed. That was it. But for some reason, that thought would never leave, and every time I shared it I started to tear up. The more Grace and I prayed, the more we felt a conviction that this is where God was leading us. Relationships among people who are different than us are critical to our mission in the city. To be missional is to create a community that embraces people from different backgrounds and to learn how to be community together. When people see these people of different backgrounds actually coming together and worshiping, there is a second take—the kingdom is proclaimed, the power of the gospel to bring people together is proclaimed—especially among the jaded loft-dweller types."
+ Kevin Haah [MDiv '05] tells the story of planting New City Church of LA in downtown 
Los Angeles, California.