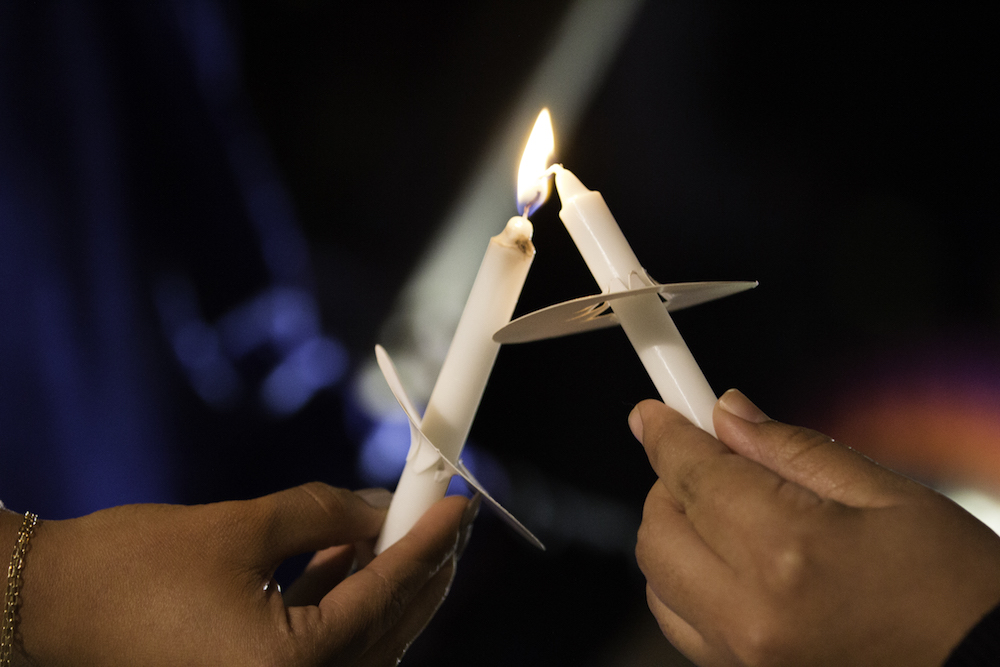 In the late 1930s Dietrich Bonhoeffer wrote:
Celebrating Advent means being able to wait. Waiting is an art that our impatient age has forgotten. It wants to break open the ripe fruit when it has hardly finished planting the shoot. But . . . whoever does not know the austere blessedness of waiting

—

that is, of hopefully doing without

—

will never experience the full blessing of fulfillment. Those who do not know how it feels to struggle anxiously with the deepest questions of life, of their life, and to patiently look forward with anticipation until the truth is revealed, cannot even dream of the splendor of the moment in which clarity is illuminated.
Bonhoeffer became active in the anti-Nazi resistance until he was sent to prison—where, in 1945, he was executed.
Bonhoeffer's reflection on loss and waiting makes me think of my mother. In 1942, as a junior-high student and U.S. citizen, she and her immigrant parents were incarcerated for looking like the enemy. They were rounded up on two days' notice and forced to live in the horse stalls at the Santa Anita Race Track, losing everything except what they could carry in their arms. Day after day, my mother had no idea how long she would be in this makeshift prison camp. Then she and her family were shipped by old trains to the internment center in Jerome, Arkansas. Again, day after day, month after month, then year after year, she lived in remote swampland with no idea how long this imprisonment would last.
In 1945, a few months after Bonhoeffer was executed in Germany, my mother and her parents were released empty-handed from the prison camp into a hostile, Japanese-hating America. There was still a long road of struggle ahead of them.
My mother has known suffering and loss in ways that exceed my imagination. When I was young, I pitied her story. Now I am in awe of it. Her experience has forged her into one of the most gracious and generous people I have ever known. She is deeply familiar with "the austere blessedness of waiting . . . of hopefully doing without." I learn so much from her about patient anticipation.
There are always those around us who have suffered differently or more or longer than we have ourselves. I am blessed to know immigrants and disenfranchised neighbors who have much to teach us about the loss and longing of Advent. Advent pleads with me to learn from the sacrifice and suffering and patient longing of others—and from what Jesus endured for us, suffering even death on a cross.
In Advent I watch and wait for Jesus who comes to me still in the great gift of those near me who suffer. We have so much to learn. Come, Lord Jesus.
---
+ Read more from our series of Advent reflections here.