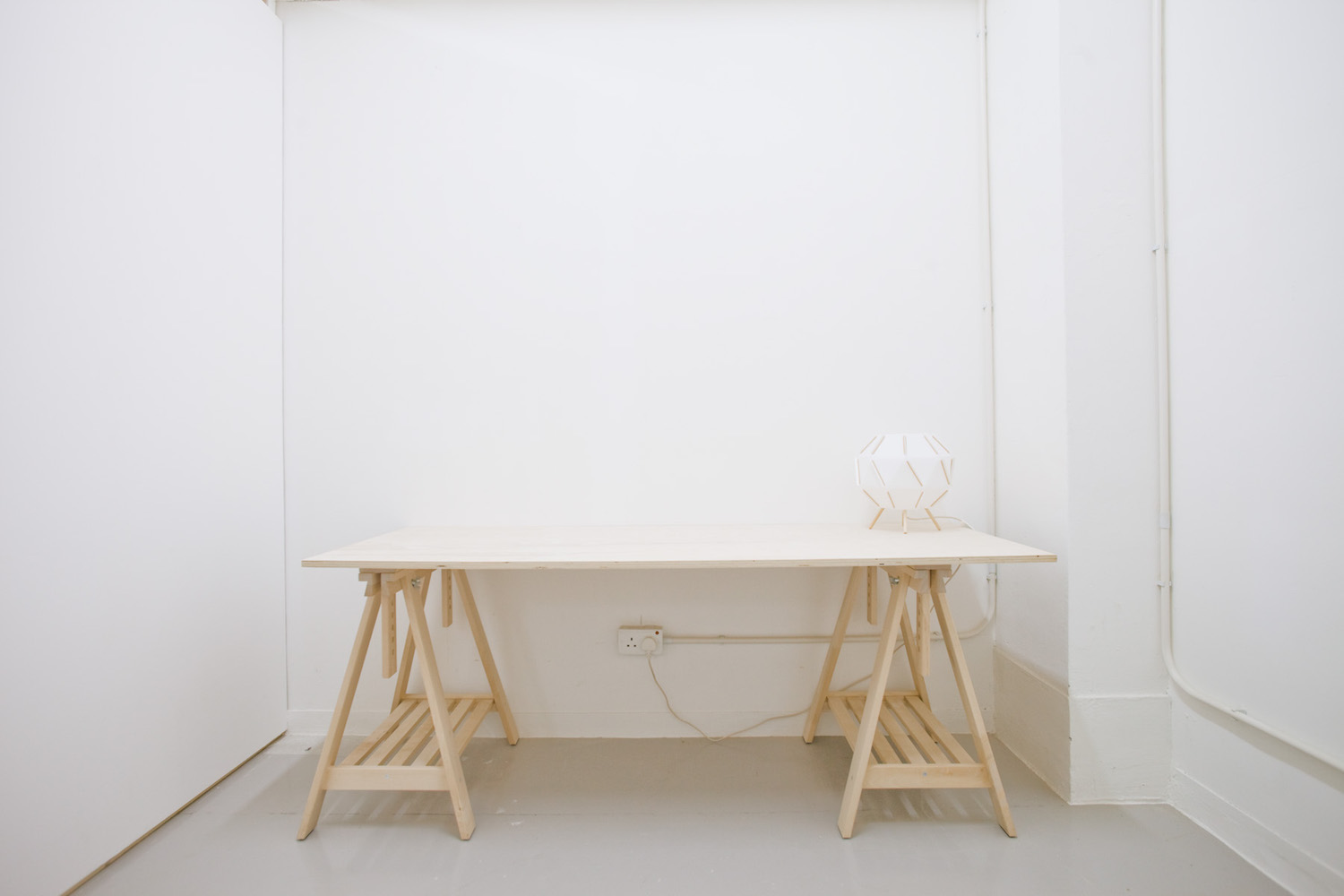 In situ: from the Latin, meaning "in place." In-situ is also the name for the Hong Kong-based artist residency founded and run by Fuller alumnus John Lui (MAT '11). Established in the center of Hong Kong's thriving cultural scene, In-situ hosts visiting artists from all over the world for one to three months, providing them with studio space, networking opportunities with local artists, cultural immersion, and new perspectives on art, culture, and life—not to mention, John stresses, access to Hong Kong's mouthwatering cuisine.
John, who was born in Canada but spent years of his upbringing in Hong Kong, admits that running a residency wasn't exactly what he dreamed of doing when he was a younger artist. He was trained in design and photography at Pratt Institute and the Cranbrook Academy of Art, and he studied theology and the arts at Fuller. But he attended residencies during his summer breaks between school, and there he stumbled upon his love for these unique spaces. He says, "I found it really fascinating, this idea of community. It was really interesting to just live together and share different cultures." The intimacy not only among individuals, but among the peoples and places each artist represented, was apparent in these temporary yet close-knit fellowships. "That led me to work at an artist residency and to eventually starting my own."
John founded In-situ in 2017, after living in the States for school and working a stint at the world-renowned Red Gate Residency in Beijing. Since then, he's hosted artists from a variety of nations—like the United Kingdom, the Netherlands, New Zealand, and Canada.
"Even if it's for a short period of time," he says, "a bunch of artists living together for a couple of months means you're sharing different cultures. You're sharing what you like to eat. You cook for each other. You learn about each other through art and through conversation. You're hoping that kind of learning inspires new ideas." The artists, who find their own lodging around the city, share a 2,000-square-foot studio with individual work areas but also a communal lounge, conference table, and kitchen.
John recalls a meal one of his artists-in-residence prepared for the community. Rafael from Spain made tapas—chilled tomato soup with grilled asparagus, sautéed mushrooms, onions, and hard-boiled eggs—along with grilled pork chops and fried potatoes. "Apparently it was not as good as his mother's," John laughs, "but he was still pretty happy with the way it turned out." John explains that these moments are the heart of the residency: "It's times like this where we can come together and not only share a meal but experience each other's cultures in a meaningful way."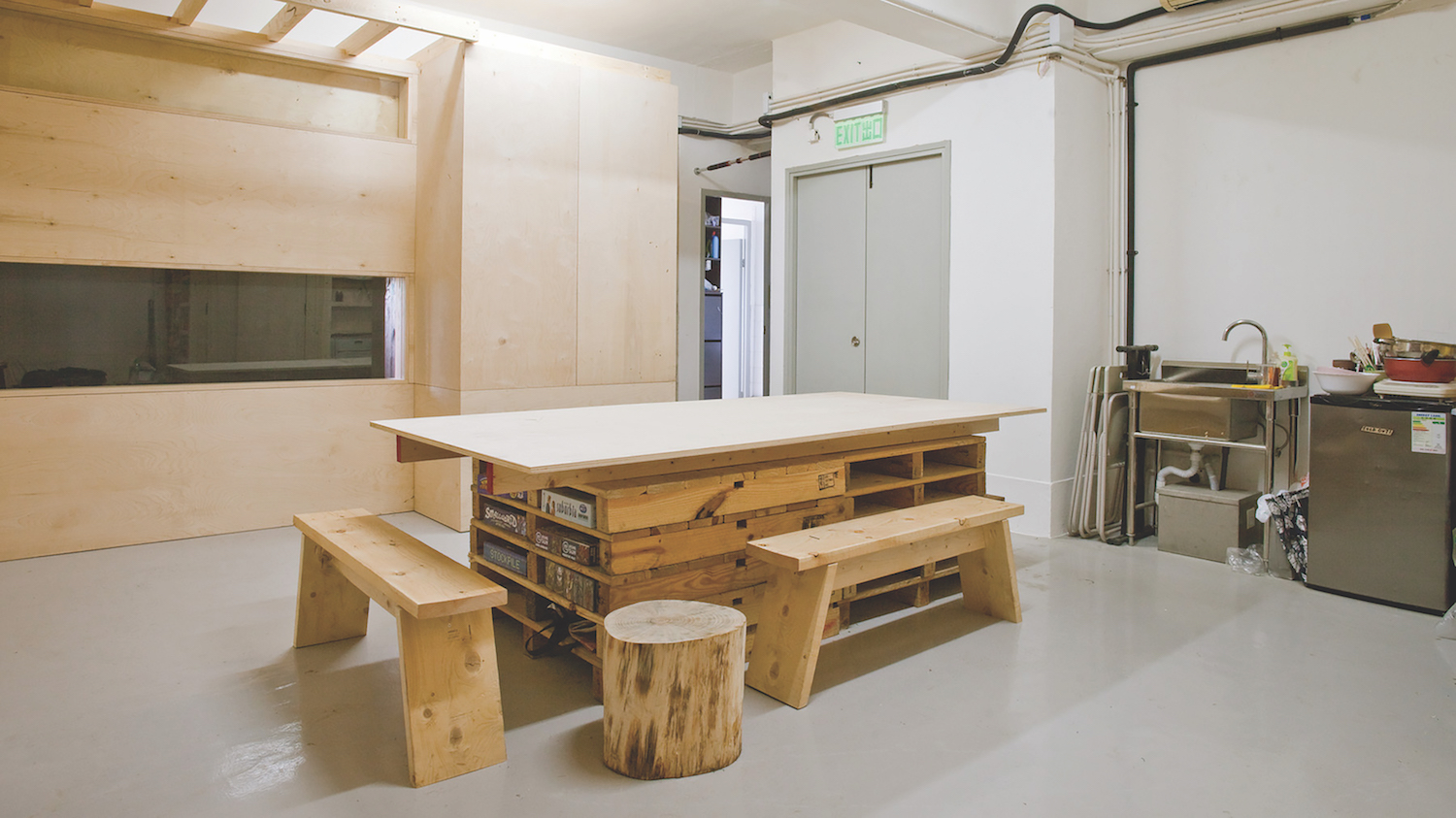 Of course, the art is a crucial element too. John prides himself on the intentionality he invests in selecting artists out of the program's applicant pool. He's always on the lookout for artists who are ready and willing to have their work—and their selves—changed by encountering a new place, a new people, and a new culture. People who are "open to new ideas," he says, and ready to receive. What one can get out of coming to a residency like In-situ hinges on this willingness to transform. And once these guests do arrive, John considers it his responsibility to make the best of Hong Kong available to them.
In addition to affording residents time and space for their research and work, In-situ prioritizes the connection between the visitors and the host culture. John takes his residents to local studios and art shows so they can see what kind of work Hong Kong artists are producing, and he invites local artists to participate in In-Situ's gatherings. John talks about a recent event he hosted in which emerging artists Andrew Luk, Angela Yuen, and Kwong Man Chun joined for a lively conversation. Of these meetings John says, "both visiting artists and local artists become exposed to different artistic practices while finding common ground as creative practitioners."
John explains that Hong Kong is an especially ideal spot for this cross-cultural exchange to take place. "It's a very international city," he says, and he adds that the city's efficient transportation, thriving arts scene, tourist-friendly navigability, and wide use of English all foster the back-and-forth conversation that happens.
With the demands of running the residency, John says that it can appear like his own artistic pursuits have taken a back seat. But he says this isn't the case. Instead, the entire process of curating residents and facilitating a multifaceted cultural conversation has become his primary medium of artistic expression. "Some people see the residency as an art project. And I do see it that way. I put a lot of my own personality into the program."
And inasmuch as the work of In-situ is an art, John insists it is a ministry too. "One thing that really stuck out during my time at Fuller was the idea of incarnational ministry," he explains. "One aspect of sharing the gospel is sharing the gospel. And another is actually working within a community, changing the community socially as well. Being intentional about it." Everything John does in serving as host, guide, and friend to his residents is part of that ministry. It's his hope that the cultural exchange that comes out of the residency has deep and far-reaching benefits for everybody.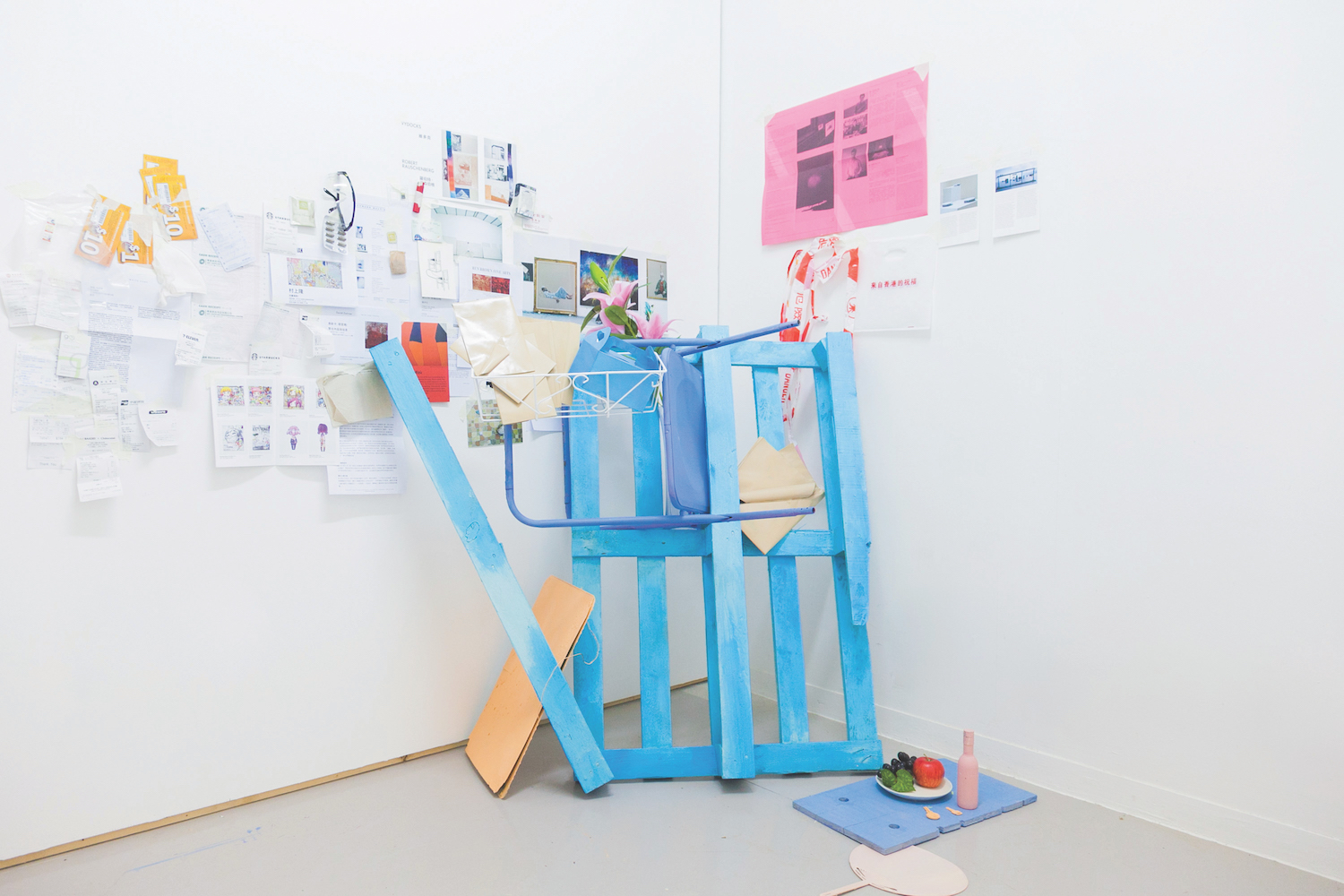 Artists who come to In-situ gain new perspectives and broaden their imaginative horizons from the experience the residency offers. They then take those new insights and cultural gifts home with them so that others around the world can experience a taste of it themselves. John guarantees that his local culture is left better for the experience as well. Hong Kong locals learn a thing or two about new cultures and ideas, having their worldview expanded without ever having to leave home. The process is mutually enriching. "The whole idea is that it's a conversation," he explains. In-situ "creates touch points between international artists and locals."
Because of his unique intercultural upbringing, John says he feels especially suited for this kind of work. His own life has seen its fair share of intercontinental transitions and displacement. He was born in Vancouver, where he lived with his family until his father passed away when he was six years old. He, his mother, and his sister then moved to Hong Kong—where his parents were from—before he ended up returning to Canada for boarding school. He wrapped up high school in an international school in Beijing, and he lived for years in the States, completing degree programs on both the West and East Coasts and in the Midwest. He returned to Beijing for work and then ultimately ended up in Hong Kong.
"I've always had to interact with different cultures," he reflects. "I always felt equipped." Of the continual transitions demanded by In-situ, he says, "For someone who isn't used to moving around, it can be a lot to handle."
Even then, he admits that the constant coming and going of residents can be difficult "because I've had to say goodbye to a lot of people." But he quickly adds that it is all part of the role in ministry to which he feels called: "The thing with being 'in place' and with 'incarnational ministry' is this idea of being present." He can miss those who leave or be looking forward to artists before they come, he says, "but I think for the most part I really focus on my time with the artists that are here and just try to be really present and live life together with them." 
It's those small moments of connection, he explains, that make this work important. "And that's very gratifying," he says. "That's the best part about all this."