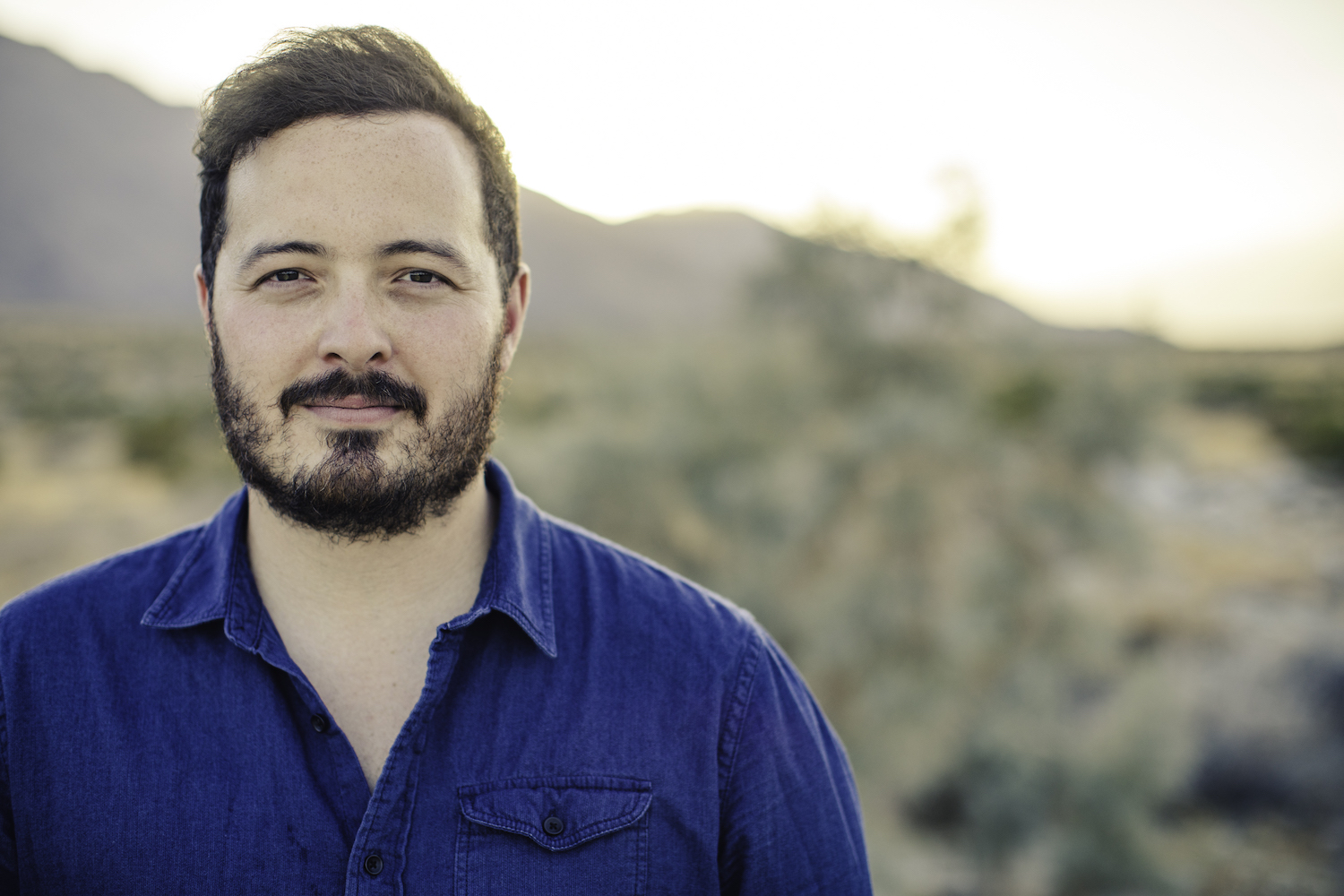 One humid afternoon last year, Jeffrey Ansloos (PhD '14) boarded a plane for a ride he'll never forget. Bound for Canada, his home country, he was joined by 40 Syrian refugees fleeing violence in any number of places. Jeffrey shuffled in line beside them, a quiet observer to a journey he knew started for those refugees long before they arrived at the airport.
Finding his seat, Jeffrey scanned the faces of those coming down the aisle—faces that revealed, he says, "a complicated mixture of joy, sadness, loss, and relief." Families and lone passengers carried what little belongings they had alongside brand new coats and mittens, no doubt donated in preparation for the frigid weather that awaited them outside Toronto's international airport.
Through the anxious chatter of different dialects and antsy toddlers came two passengers: a man carrying a teenager, 12 or 13 years old, toward the open seats next to Jeffrey. They didn't speak English, but from what Jeffrey could gather, the two were related and the young man couldn't walk. He seemed to have cerebral palsy. Standing up to help them store a wheelchair, Jeffrey found they had none.
At takeoff, mild turbulence put the youngest refugees on edge— another reminder of the volatility they were escaping—as their caregivers, ever vigilant, soothed them. Jeffrey's thoughts turned to the boy sitting next to him: "I tried to imagine what it was like for this young boy to be escaping a war-torn region and coming to a new country with a disability," Jeffrey says. "His entire life must have relied on the kindness of others to get the care he needs. What did it mean for this family to not know the profound journey that still lay ahead, and all it would entail?"
WORKING BACKWARDS
As a community psychologist who has dedicated his life to advocating for migrant children, youth, and families in countries such as Guyana, Nicaragua, Syria, Yemen, South Sudan, Haiti, and the Dominican Republic, Jeffrey spends a lot of time thinking about the journeys of displaced peoples. But it wasn't until he came to Fuller that he started considering that journey also his own.
"I hadn't seen parallels to my own Indigenous identity until I started my master's program with Dr. Cynthia Eriksson, focusing on refugee mental health during the second invasion of Iraq," Jeffrey recalls, an experience that unexpectedly connected his family's own history to the experience of refugees. "Indigenous peoples throughout North America have experienced colonization, and Syria is a country colonized ten times over," he says. "Having your land stolen. Seeing your religion and culture turned into a profile for surveillance. Being targeted through police violence. Having basic human rights—to assembly, representation, a fair legal system, basic nutrition—taken away."
"These are all experiences Indigenous people intimately understand," says Jeffrey, recalling his grandmother's stories of being taken into Indian Residential Schools, where children were often assaulted for speaking in their Indigenous languages and sometimes so neglected that one in five died. Or the story—not uncommon in Indigenous communities—of Jeffrey's own mother being apprehended and adopted into a white family in the 1960s. It would be decades before Jeffrey's family would reunite, eventually learning that he and his mother had always lived within an hour of their biological family. "I'll never forget seeing a photo of my grandmother and her family," he says, "and thinking they looked like my mother and me—or rather, we looked like them."
Continuing further into his PhD research, Jeffrey recognized the same forms of institutional maltreatment and oppression occurring among refugees as they had among Indigenous people. "Native reservations—called 'reserves' in Canada—were designed to marginalize Indigenous peoples economically, and they have done exactly that," explains Jeffrey, saying that, similarly, the average refugee family can spend anywhere from seven to eleven years in a camp, often resettled with few resources to help them make new lives for themselves. "It creates conditions for extreme poverty. Now, when refugee parents don't have enough money or food, they can be accused of neglect and see their child custody taken away."
Where others might lose hope in the face of challenges like these, Jeffrey saw an opportunity in the making. He began to wonder how he could help displaced people—of all backgrounds—find each other in their shared pain and work toward a new future through "common resonance, coalitions, and allyship," he says. With the encouragement of Fuller professor Alvin Dueck, a cultural psychologist who helped broaden Jeffrey's understanding of violence as something that's maintained by structures and systems, he gave himself a personal challenge: "To move forward in my global health commitments, I realized I'd have to work backwards to my own home community. I needed to help people heal on a communal level."
A RECIPE FOR GOOD HEALTH
The culmination of Jeffrey's PhD program sent him back to a reservation community just outside of his hometown of Winnipeg, Manitoba, one of almost 60 that lack access to clean drinking water. "These communities have some of the highest mental health challenges in our region, issues like suicide," he says. "But in sitting with Indigenous youth, asking them to describe solutions to the needs in their community, very rarely did they say psychotherapy. Instead, they said it'd be great to have a park, a day a week where they could listen to elders teaching, or a class to learn how to make traditional food."
Finding partners within the Mennonite community—a denomination that historically displaced indigenous people—Jeffrey began building broad community psychology programs to meet holistic needs, while inspiring other faith-based organizations to join efforts in healing the historical colonialism that had impacted people's health and well- being. "We can get caught up in politics of borders and identity," says Jeffrey, "but as people of faith, it's our responsibility to see our relationships with those who are oppressed in our society as fundamental to the promotion of their dignity and the pursuit of justice."
Months later, Jeffrey found himself in a similar circle of youth, this time Syrian refugee children who had been the victims of violent crimes. One family worried their son was permanently traumatized by what he'd experienced. But Jeffrey's gut detected something else too, an instinct he'd developed under the mentorship of Fuller psychology faculty who "came at their work with a broader lens of understanding health in relation to communities." The boy looked hungry. Jeffrey considered the question often raised in his Fuller classes when considering the social dimensions of mental health: "Does the child need 12 sessions of trauma-focused therapy, or does he need something to eat?" He encouraged the camp to bring the boy's family some food. Once they had regular access to meals, the boy's behavior changed.
"I didn't prepare to become an advocate for nutrition, but I learned that being a psychologist has got to be about having eyes to see and ears to hear," he says, an approach further refined by his own family's journey. "When we do, psychology moves from something happening in a room with two people to an awakening of the many interconnected things happening in a person's life, their community, and our society. In those moments, I saw kids receiving access to food, housing, sports, arts, education, friendship—all things that combined into a recipe for good mental health."
FINDING EACH OTHER
As the plane touched down on that flight home to Canada years later, Jeffrey thought about his busy week ahead. On the docket was a series of meetings with a center associated with the United Church of Canada to pilot a new model for Indigenous and refugee child welfare, which instead of apprehension brings families into care. With churches now one of the three sponsoring agencies able to adopt a refugee family, Jeffrey was seeing hope for keeping families like his own united, no matter the journeys they face.
He grabbed his bag and exited the plane behind the man and his boy. As his mind pulsed with curiosity about where the refugees would be routed next—it could be anywhere from downtown Toronto to the Arctic circle—Jeffrey's thoughts were interrupted by a burst of claps and cheers. At the end of the ramp stood a group of Indigenous children, youth, and elders from a local First Nation, wearing their traditional clothes, waving and greeting them. As the Syrian refugees stepped off the ramp, the elders embraced each one individually, welcoming them to their new home.
"It was a profoundly humanizing moment—where two different communities found each other," Jeffrey says, getting choked up as he recalls the memory. "Here were refugees escaping real violence, being welcomed by a people who themselves have been violently disenfranchised in their own land. There's a lot there for people of faith, and for our society, to be awakened by. I'll never, never forget that moment of unexpected kinship."