PETER LIM
Headington Assistant Professor of Global Leadership Development of Theology and Culture
In September 2015, Peter Lim joined the School of Intercultural Studies faculty at the Pasadena campus. He comes from Washington, where he taught for Fuller as an adjunct associate professor of intercultural leadership and served as a consultant on leadership development and cultural exchange with the Outreach Foundation/China Mission.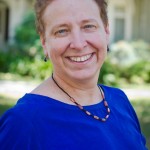 ANNE TURK NOLTY
Assistant Professor of Clinical Psychology
Although well known in Fuller's School of Theology, having taught here for four years, Anne Turk Nolty officially joined the faculty as of September 1, 2015. Along with teaching and student advising, Nolty's ongoing research includes projects to understand resilience of humanitarian aid workers and first responders, and investigation of Cogmed, a computerized, interactive working memory training program.