FULLER studio provides free resources for churches, communities, and individuals committed to a deeply formed spiritual life. Guided by an editorial team and advisory board, FULLER studio produces and curates content drawn from our outstanding faculty as well as from the worldwide Fuller community, translating this wealth of scholarship into high-quality videos, podcasts, articles, and the award-winning FULLER magazine. Thanks to our gracious donors Paul Piper Jr. and Shirley Piper, all content on this website is free for your use. To contact us, donate, or receive our semimonthly email newsletter, click here.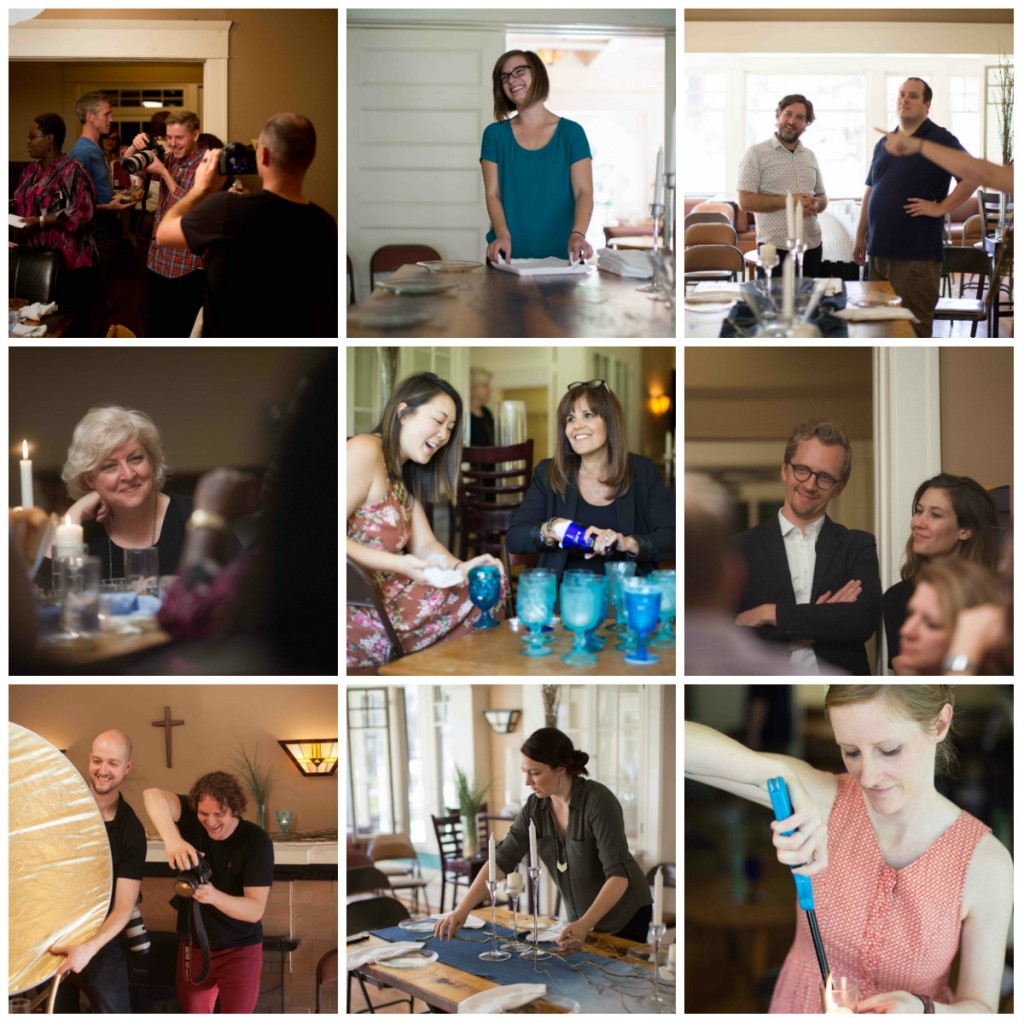 + Members of the FULLER studio team prepare the table and get ready to capture a Story Table event for our guests.
. . . . . . . . . . . .
Seminary Leadership
Mark Labberton, President
Joel B. Green, Provost and Dean of the School of Theology
Lenny Moon, Chief Financial Officer
Tod Bolsinger, Vice President and Chief of Leadership Formation Platform
Irene Neller, Vice President for Communications, Marketing, Admissions
Jon Yasuda, Vice President for Development
Bill Clark, Senior Advisor
Creative Production
Lauralee Farrer, Storyteller and Chief Creative
Tamara Johnston McMahon, Magazine Managing Editor and Senior Producer
Becky Still, Senior Editorial Manager
Michael Wright, Associate Editor
Kathryn Sangsland, Project Manager
Video and Photography
Ron August Allchin, Supervising Producer
Patrick O'Neil Duff, Senior Editor and Post Production Supervisor
Nate Harrison, Senior Photographer and Storyteller
Lindsey Sheets, Photographer and Videographer
Design
Brandon Hook, Graphic Designer
Kate Spence, Graphic Designer
Denise Louise Klitsie, Principal Illustrator
Communications, Marketing, and Admissions
Marcus Sun, Executive Director for Global Marketing and Recruitment
Victoria Smith, Director of Events
Rob Bethke, Producer, International Communication and Leadership Formation
An Nguyen, Analytics and Insights Manager
Aaron Dorsey, Administrative Assistant
Information Technology
Jim Rispin, Director
Matt Lumpkin, Assistant Director
Aaron Tracy, Systems Administrator
Theology Editorial Advisory Board
Joel B. Green, PhD, Chair, Dean, School of Theology
Keon-Sang An, PhD, Associate Professor of Bible and Mission
Scott Cormode, PhD, Academic Dean, School of Theology
Kurt Fredrickson, PhD, Associate Dean of DMin and Continuing Education
Veli-Matti Kärkkäinen, DrTheol, Professor of Systematic Theology
Mark Labberton, PhD, President
Kara Powell, PhD, Executive Director of Fuller Youth Institute and Assistant Professor of Youth and Family Ministry
Brad D. Strawn, PhD, Evelyn and Frank Freed Professor of the Integration of Psychology and Theology
Jude Tiersma-Watson, PhD, Associate Professor of Urban Mission
Miyoung Yoon Hammer, PhD, Associate Professor of Marital and Family Therapy
. . . . . . . . . . . .
If you would like to support our work or have any other questions, please email editor@fuller.edu.
© 2017 by Fuller Theological Seminary